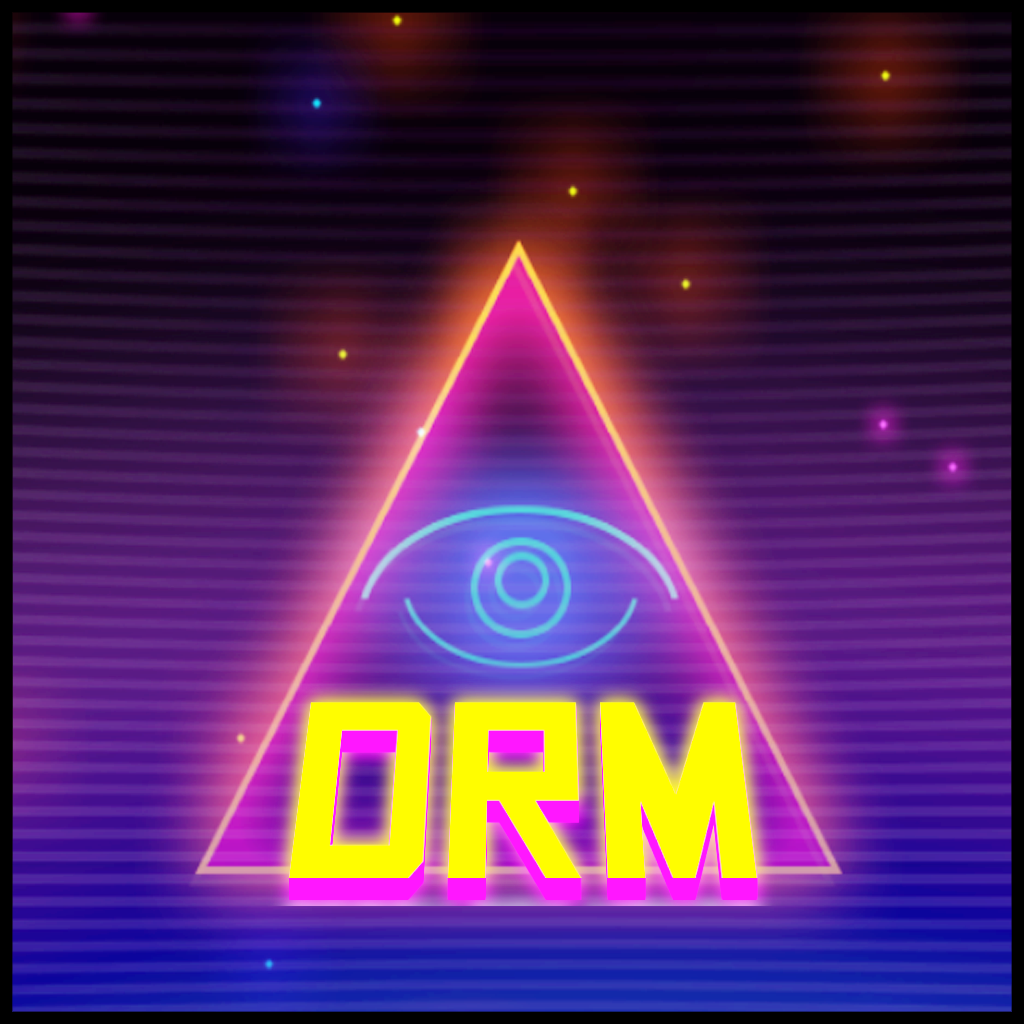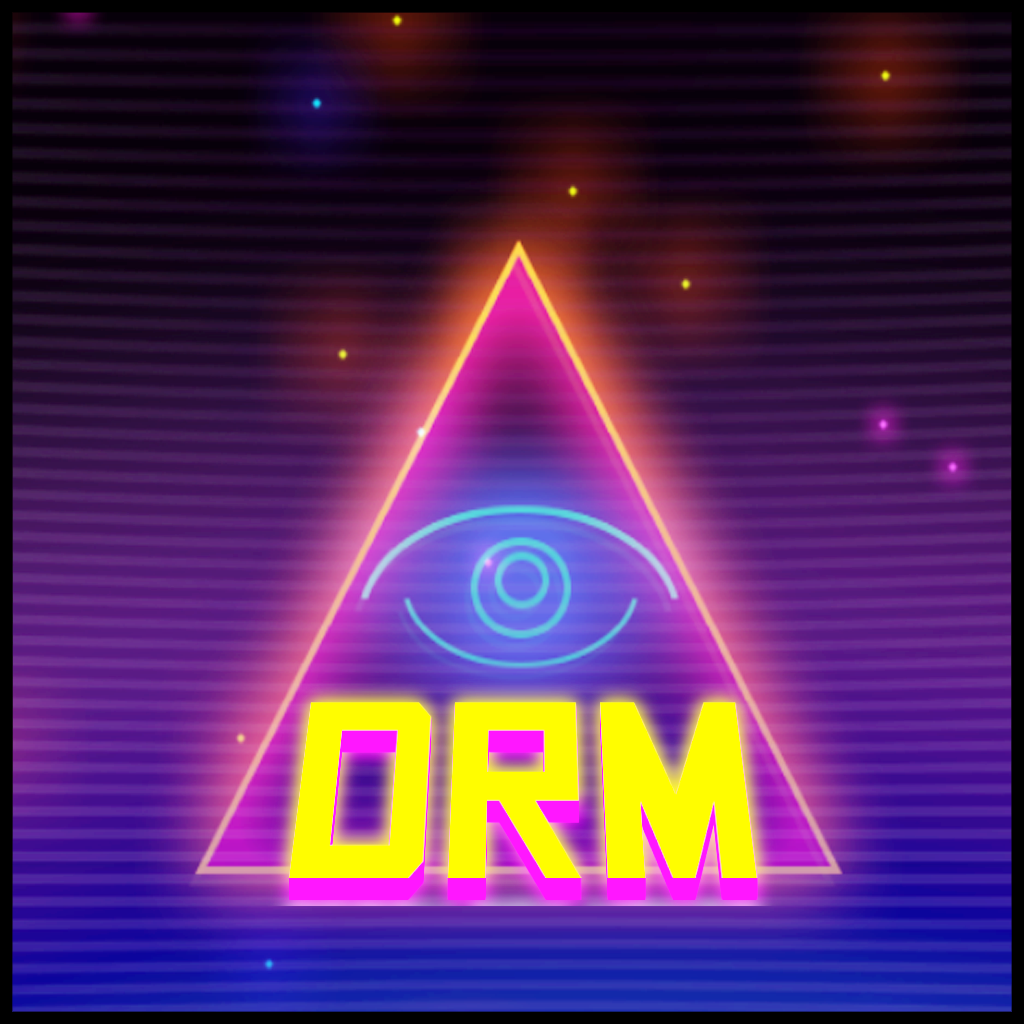 DRM
Death
Ray
Manta
Is
All
About
Blowing
Stuff
Up
January 31, 2013
The DRM Death Ray Manta ($0.99) by PsychicParrot Games is a pure distillation of everything we love and adore about video games. This is taken from the game's description, and I must say that it is pretty true. DRM is a dual-stick shooter that is all about the pretty lights. Oh yes — who doesn't love pretty, flashy lights in their face?
The visuals are one of the best things about this game. It combines 8-bit pixelated graphics with a bit of the colorful Geometry Wars flair. The music is also upbeat and catchy, putting you in the mood for some fast-paced, frantic shooting action.
As I mentioned, this is a purified game. It gets rid of all of the extra fluff that you find in most games nowadays (can you say freemium), and boils it down to gameplay and nothing more. When I say this, I'm not kidding — DRM only has the main title screen, and the game itself. There are no menus to go through, no tutorials, and no coins to collect for currency. It's just a shooting frenzy.
As with all dual-stick shooters, you will have two virtual joysticks on the screen. The one on the left is to move around, and the one on the right is to shoot. I found that the controls work fairly well, though the touch radius could be a bit bigger.
The game is not easy. You will go through waves of enemies on the screen, and your goal is to shoot them all down in each level. You can grab the big diamonds to upgrade your shots, but it will only last for that level. Once you clear out all enemies, you will go on to the next wave. If you run into an enemy, then it's game over — good try, champ.
So how do earn points? Each wave you complete will be one point towards your score for the game session. This reminds me of Super Crate Box, where you got no points for shooting down enemies, but rather only when you collected a crate. Or think of Irrupt, where you got a point for each astronaut you get safely across to the other side. This scoring system makes DRM even more challenging, but for some, this is a welcome change from easier games.
So far, I'm loving this game! It's incredibly fun, flashy, challenging, and addictive. How can one resist awesome 8-bit and Geometry Wars visuals combined with an amazing soundtrack as well? And the best part is that there is no extra stuff, so the game is completely pure.
The only thing I would like to see added in the future is Game Center — a game like this needs leaderboards, since it's such a challenge to earn points. Being able to see where you stand among your friends, or even globally, would be nice to know.
If you love dual-stick shooters, blowing stuff up, or just challenging games in general, then you do not want to miss out on this one. You can get it in the App Store for your iPhone and iPad for only $0.99. The game is also available for your Windows PC or Mac, which is the original version.
Mentioned apps
$0.99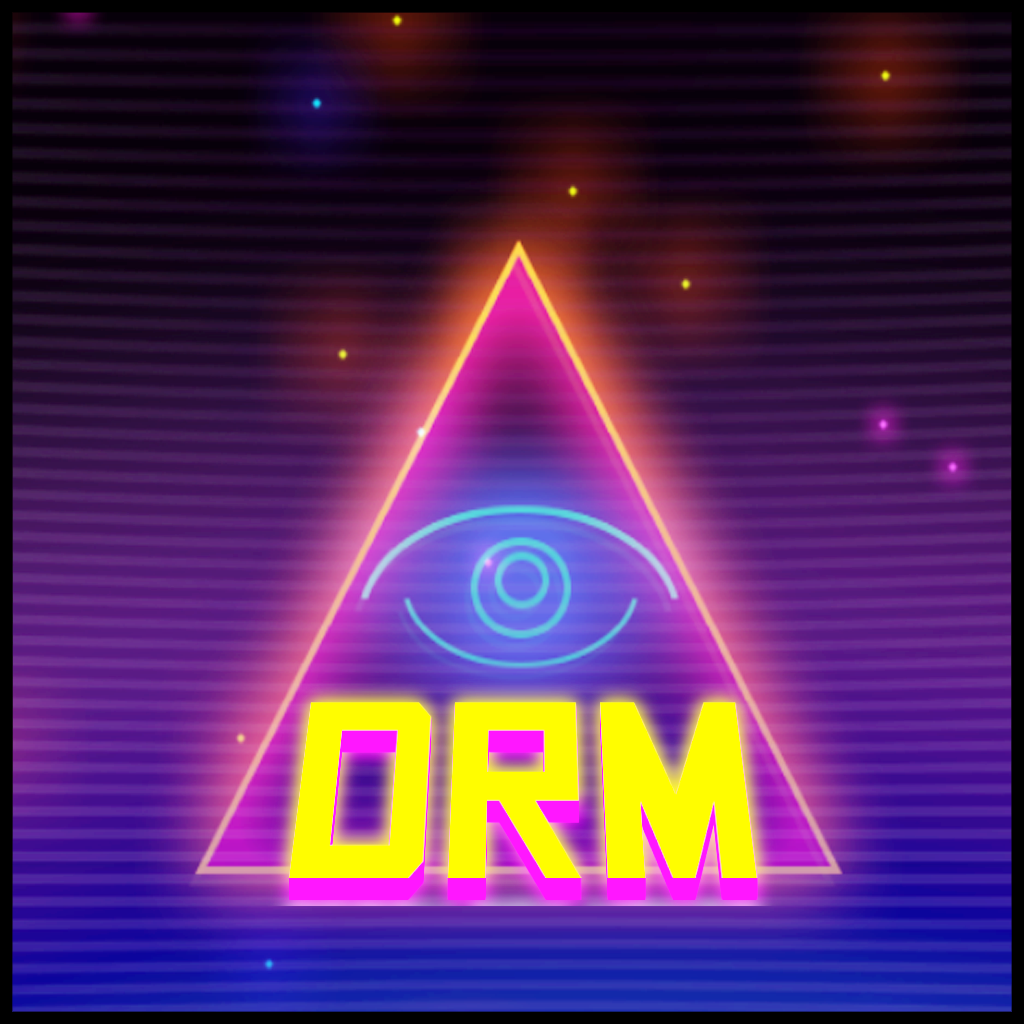 The DRM Death Ray Manta
PsychicParrot Games
$0.99
Geometry Wars™: Touch
Activision Publishing, Inc.
Related articles