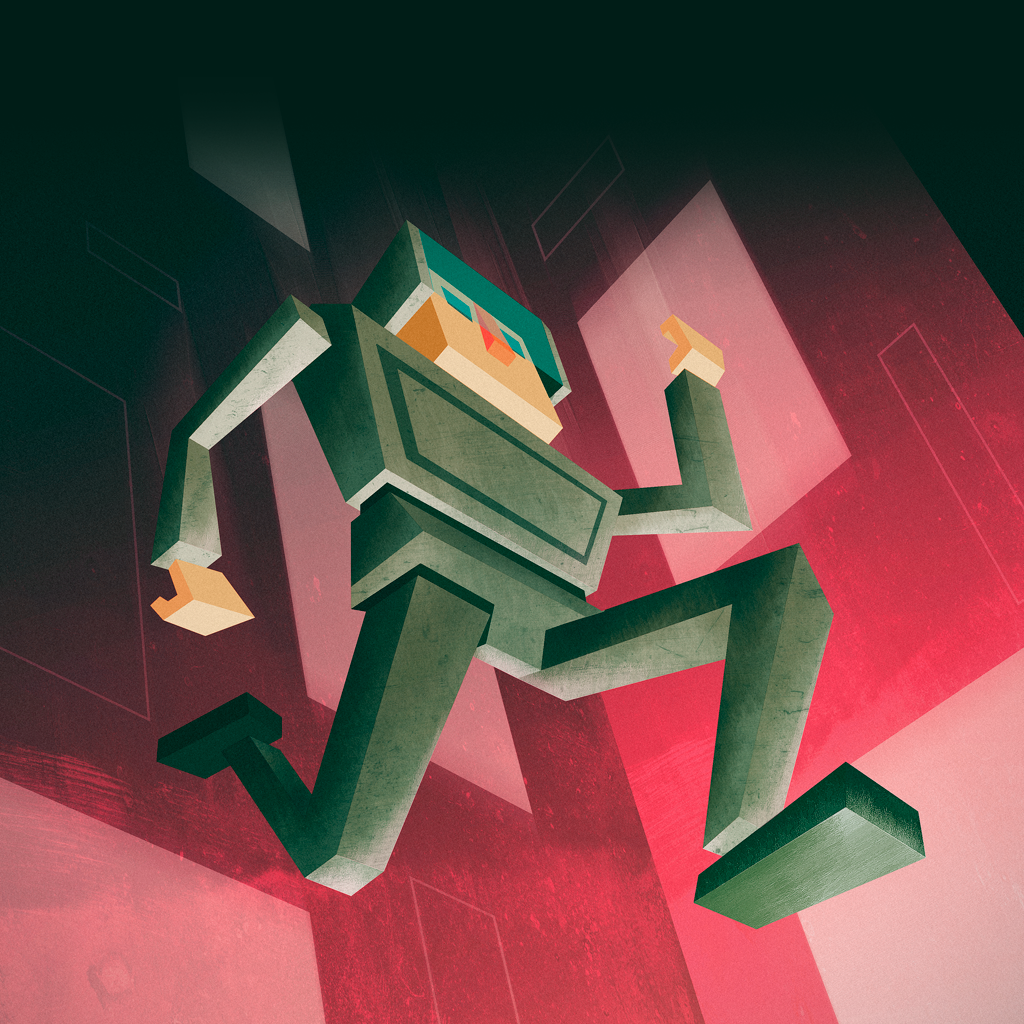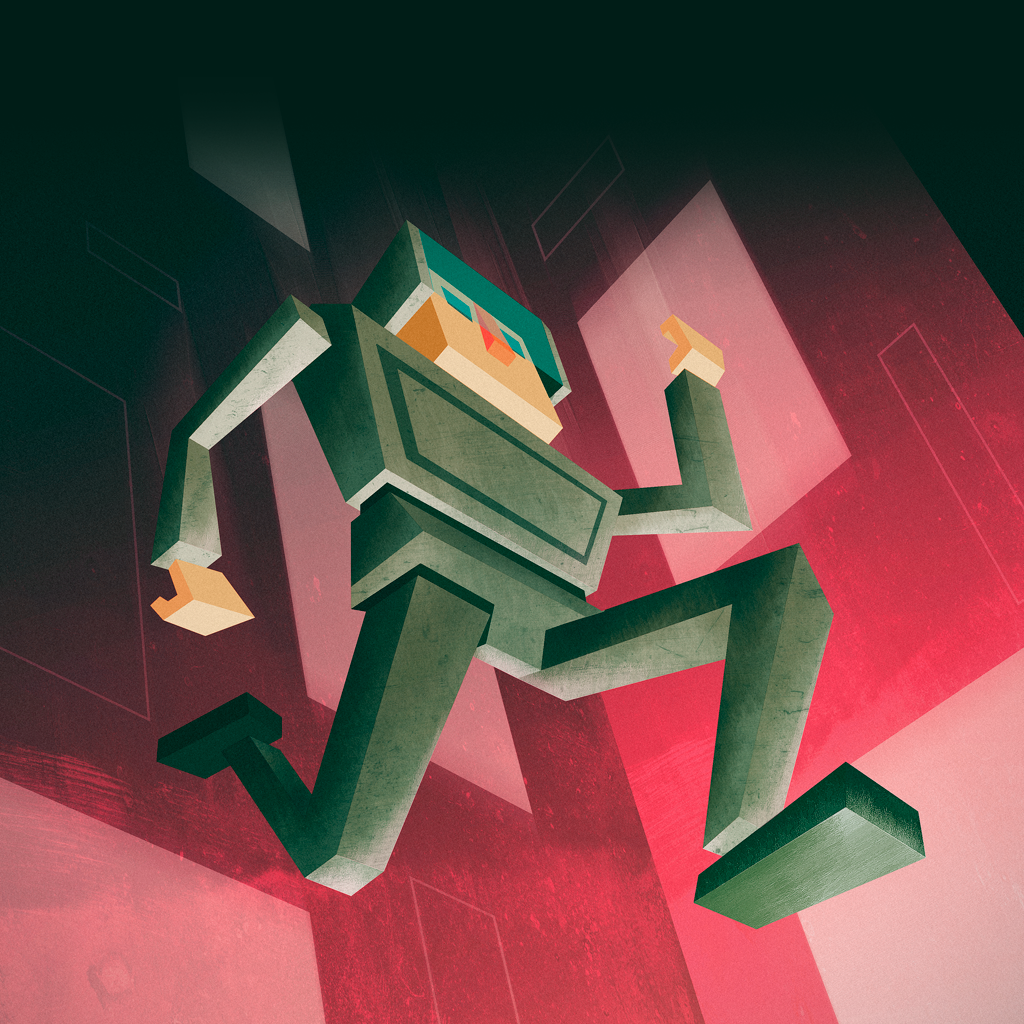 Stop
The
Deathray
And
Save
The
World
In
The
Minimalistic
Platformer
Trambo
January 31, 2014
Trambo ($1.99) by Juha Pennnanen is a minimalistic two finger platformer that anyone can enjoy.
The first thing about Trambo that caught my attention were the graphics. They feature a very minimal, yet elegant look to them, and even feel a bit retro, thanks to our main protagonist, Trambo, who is completely done up in 8-bit visuals. The animations are incredibly smooth, and the game is packed with a fantastic chiptune soundtrack.
The game is packed with 20 challenging levels to go through. I know that may not seem like a lot, but they are quite difficult, and the developer has promised more are coming in the future. The goal of each level is quite simple: get from the beginning to the portal at the end in order to move on to the next. Along the way, there will be boss battles for you to fight, which will be action-packed in themselves.
The controls are the magical thing about this entire game. Rather than go with the traditional virtual joysticks that most other platformer games do, the developer opted for intuitive, "invisible" controls that make gameplay incredibly easy. To make your character move left or right, all you need to do is tap on the appropriate side of the screen. That's it — there are no buttons for jumping, or attacking either. The game is just focused on getting from the start to the finish.
While you play, you'll notice that the game's levels feature weird corridors that run off the screen. Since Trambo only focuses on movement horizontally, you can run off one side of the level to end up on the other side. This is important, as you will need to do this to pick up the stars in order to increase your rank. There are also other items that you'll want to pick up along the way as well. There will be clocks that will slow down the impending deathray, and flasks to make Trambo run super fast. There are also batteries that power the deathray, and you'll want to destroy them to beat the game.
So far, I'm really enjoying Trambo. I haven't gotten too far in the levels myself yet, as I keep messing up and want to get all of the stars, but it's been an enjoyable experience. If you're a fan of challenging, retro-like platformers at all, then you will want to give Trambo a try for yourself. You can get it in the App Store as a universal download for $1.99.
Mentioned apps
$1.99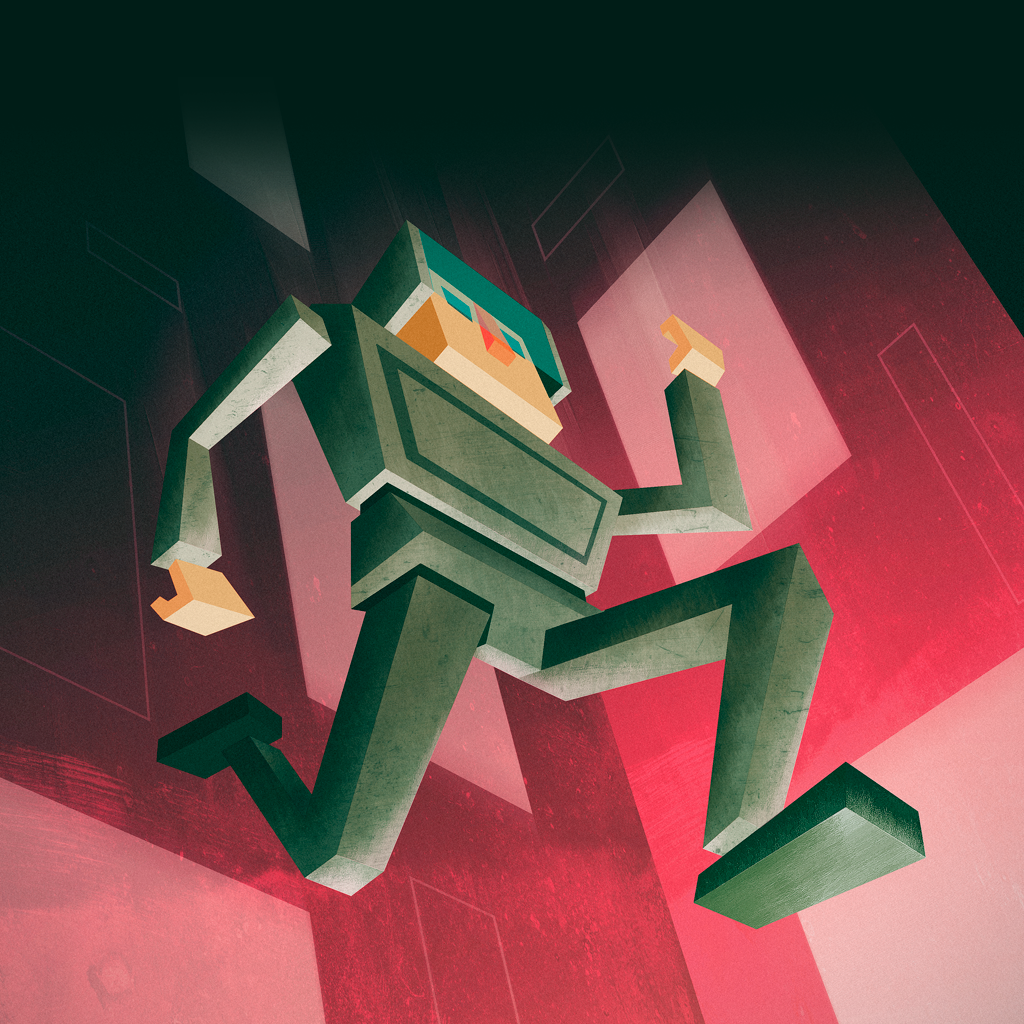 Trambo
Juha Pennnanen
Related articles