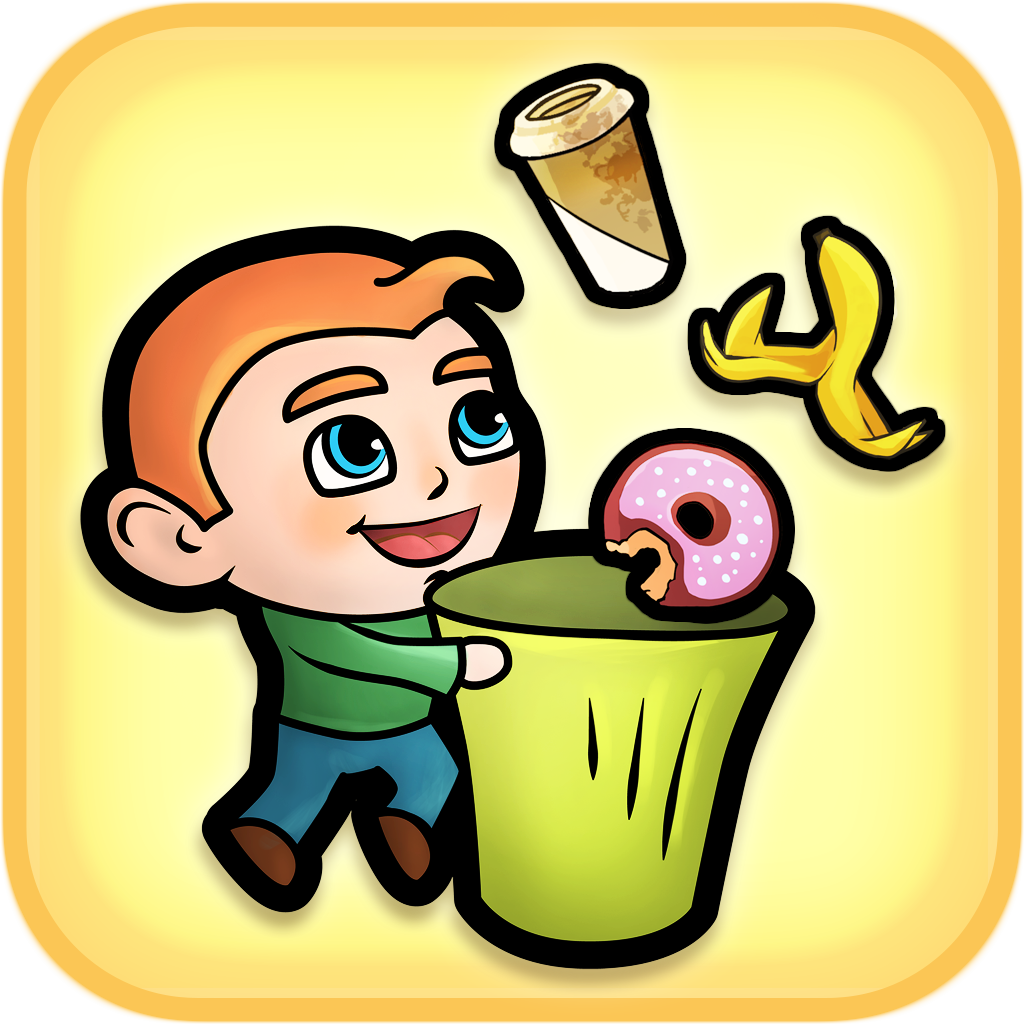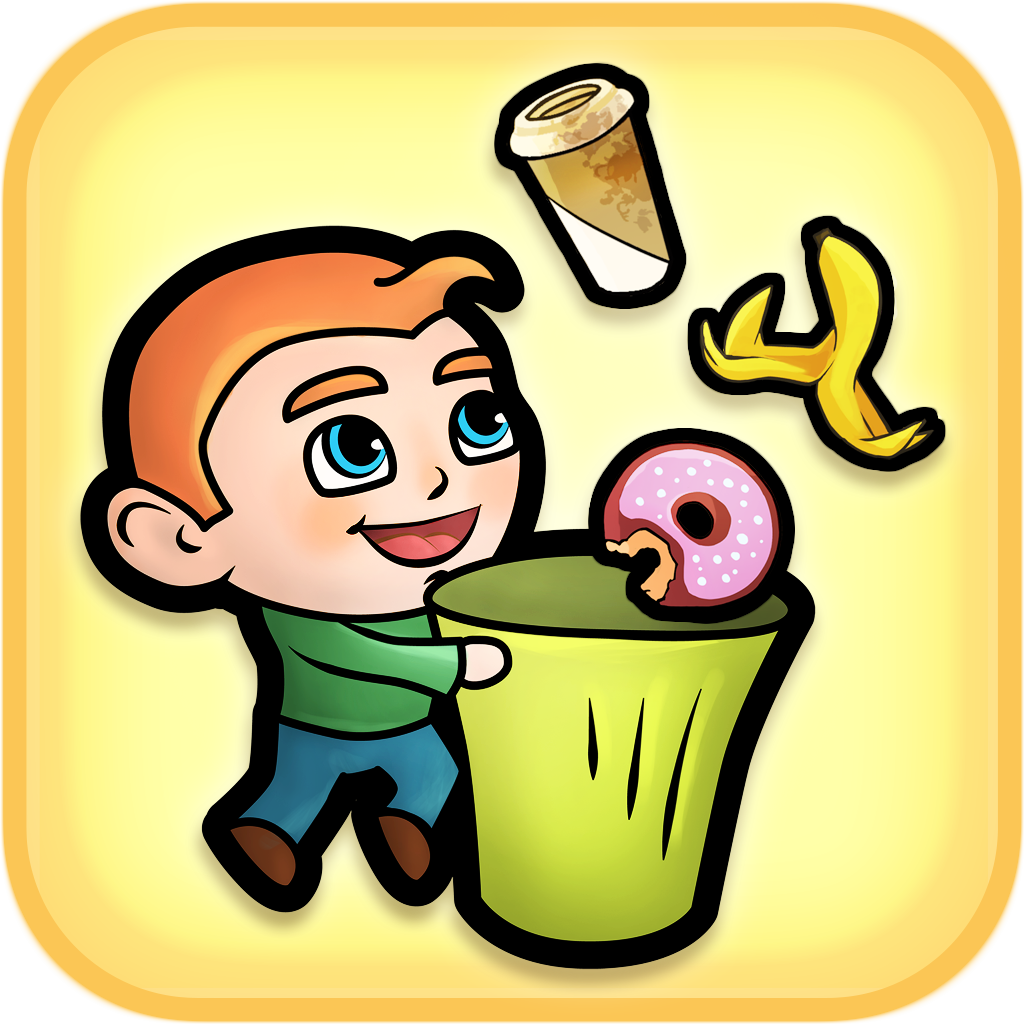 In
Casual
Arcade
Game
Trash
Mania,
You'll
Want
To
Collect
Garbage
June 6, 2014
Trash Mania (Free) by Alexander Karlsson is a bit of a quirky arcade game that has back-and-forth motion with a food theme that, with both combined, remind me of Scoops, one of my first favorite iPhone games. If you remember Scoops and enjoyed playing it, or are down for any casual arcade game about community service, Trash Mania would be one to play.
As every-day citizens walk on a bridge over the top of you, your job is to collect all of the garbage that these people throw over the bridge. The game is called Trash Mania for a reason, and that's because a lot of trash will come your way. Using the left and right arrow buttons, you can move your character around so the trashcan he's holding will collect the food garbage falling from above.
The game is timed, with each successful landing of garbage in your bin adding on a few more seconds to the time available. This means that there are no direct consequences for missing garbage, however, by not collecting any, you're just letting the time run out. At the end of each garbage run, you will be given between one and three stars, and after doing well, you'll be allowed to collect garbage at another location.
Along with just ordinary trash collecting, Trash Mania features an in-game store. Here, users can purchase additional looks for their character, along with unlocking power-ups called boosts that can make the trash collecting process a lot easier (some are already in the game to begin with). Unsurprisingly, you can buy additional coins via in-app purchasing to do larger amounts of spending in the store. After all, the app is free to download.
The casual feel and quirky theme of Trash Mania make it an enjoyable game to quickly pick up and play when one has the time. The cute graphics, music, and sounds also make it a pleasure to experience. Since there isn't anything to risk with trying it out, you can head to the App Store and download Trash Mania for iPhone for free.
Mentioned apps
Free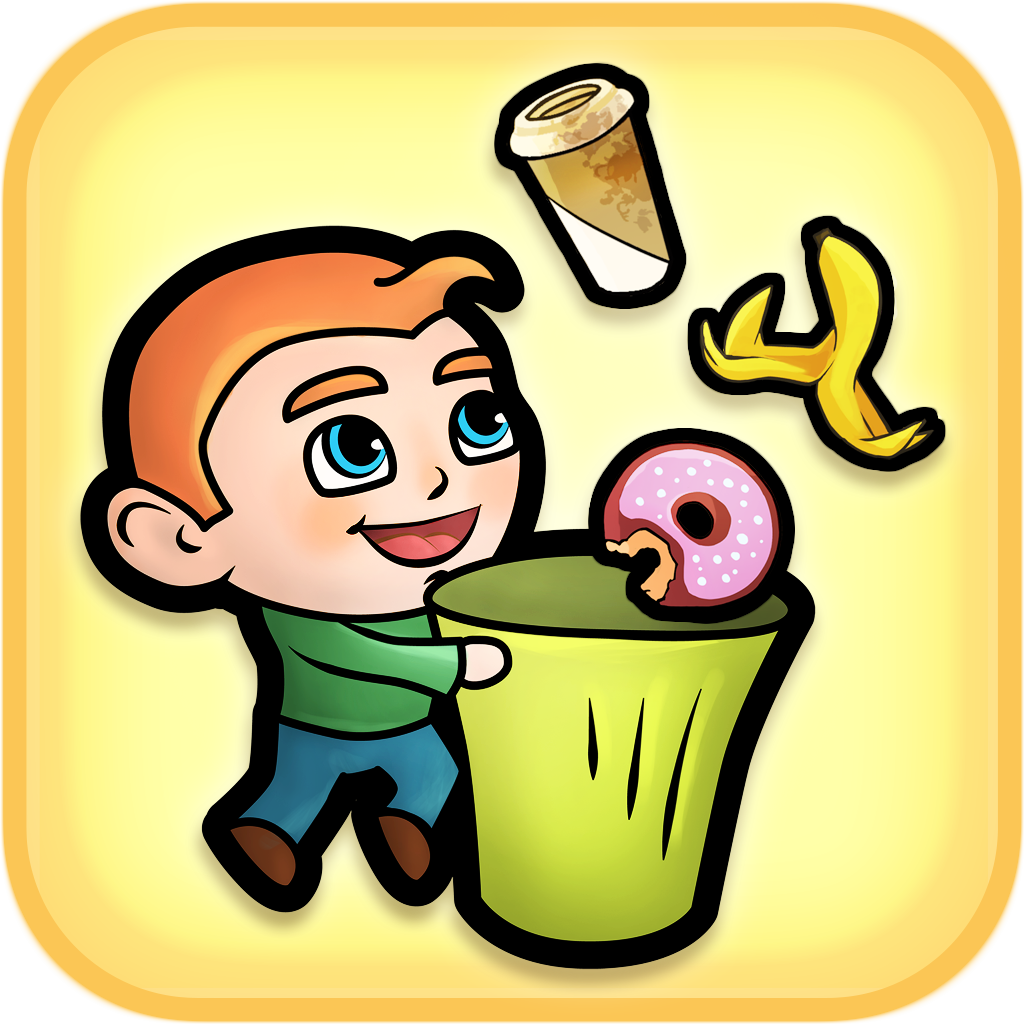 Trash Mania
Alexander Karlsson
Free
Scoops - Ice Cream Fun For Everyone
NimbleBit LLC
Related articles