Leave
A
Fiery
Trail
Of
Destruction
Behind
In
Limbic
Software's
Zombie
Gunship
Arcade
For
iOS
May 1, 2014
Zombie Gunship Arcade (Free) by Limbic Software is an April Fool's joke come to life. While the Flappy Bird craze may have died down just a bit, Zombie Gunship Arcade brings it right back with the mix of bullet-blasting airships and hordes of zombies.
I never really understood why everyone was so obsessed with Flappy Bird. I downloaded it, played it for a few minutes, and became frustrated and angry at the game before deleting it. I just didn't get why everyone was obsessed with this game. I became increasingly tired of all of the Flappy Bird clones that kept hitting the App Store after its removal, as well. They all end up being the same game, except with some different subject taking the place of the bird. However, while Zombie Gunship Arcade may have started as an April Fool's joke, it's actually a nice breath of fresh air for this over-saturated market of clones.
The graphics in Zombie Gunship Arcade follow in the footsteps of the other Flappy clones, going with a 16-bit pixelated look. This retro homage really does make the game feel like one of those old arcade boxes where you spent all of your spare change in. The visuals are fantastic, as you pilot a giant zeppelin through a desolate wasteland of a city. The animations in the game are smooth and fluid, without any lag on my iPhone 5s. Of course, things get a bit "choppy" with the ship itself, as it will always be a bit twitchy as you tap. The soundtrack is action-packed chiptunes, which I love. The sound effects are quite fun as well, with bunches of zombies blowing up and then the agonizing yell of that human you accidentally shot.
The controls in the game are simple, and if you've played any of the Flappy clones, then you should know what to expect. The ship moves forward automatically, but you need to help maneuver it vertically. To do this, just tap on the screen to make the ship fire, which has two purposes: to blow up zombies along the street for points, and to keep the zeppelin in the air. You'll need to constantly tap to keep afloat, but watch out where you shoot.
You do need to watch out for humans among the zombies, because if you shoot them, your ship will crash immediately. The game will warn you of upcoming humans by having an audible alert, and you can see them among the zombies because they'll be gray (instead of black like the zombies) and have a red box around them.
I'm not entirely sure why an entire ship would crash and burn right after accidentally hitting a human, but hey, I guess you need some kind of consequence in this adrenaline rush of a game, right?
The run ends when you either shoot a human or just crash into the ground on your own. Your score in the game is determined by the amount of zombies you've killed before your ship meets its fiery demise, so it's actually easier to score points in this game versus Flappy Bird. However, it's still incredibly difficult overall.
For the competitive types, there is full Game Center integration for both leaderboards (most zombies killed in a single run) and a total of nine achievements. Most of them will be hidden, and you will only see what they are once you unlock them, but these add a lot of replay value to the game, since they won't be easy to obtain. I am not kidding either, as I take a look at the "Much Expert. Such Maneuver" achievement, which needs you to kill 1000 zombies in a single round.
I'm not usually big on the Flappy Bird clones, but I feel that Zombie Gunship Arcade is a unique twist on the genre, if you can even call it that. The visuals are fantastic, animations are smooth, the chiptunes are awesome, the controls are intuitive, and the insanely difficult gameplay will have you pulling hairs out in frustration, yet you'll keep coming back. Why? Because blowing up zombies from the sky is fun, that's why.
I recommend checking out Zombie Gunship Arcade for yourself, especially if you're a fan of really hard arcade games, or just want to blow up some zombies. You can grab it for free on the App Store as a universal download.
Mentioned apps
Free
Zombie Gunship Arcade
Limbic Software
$0.99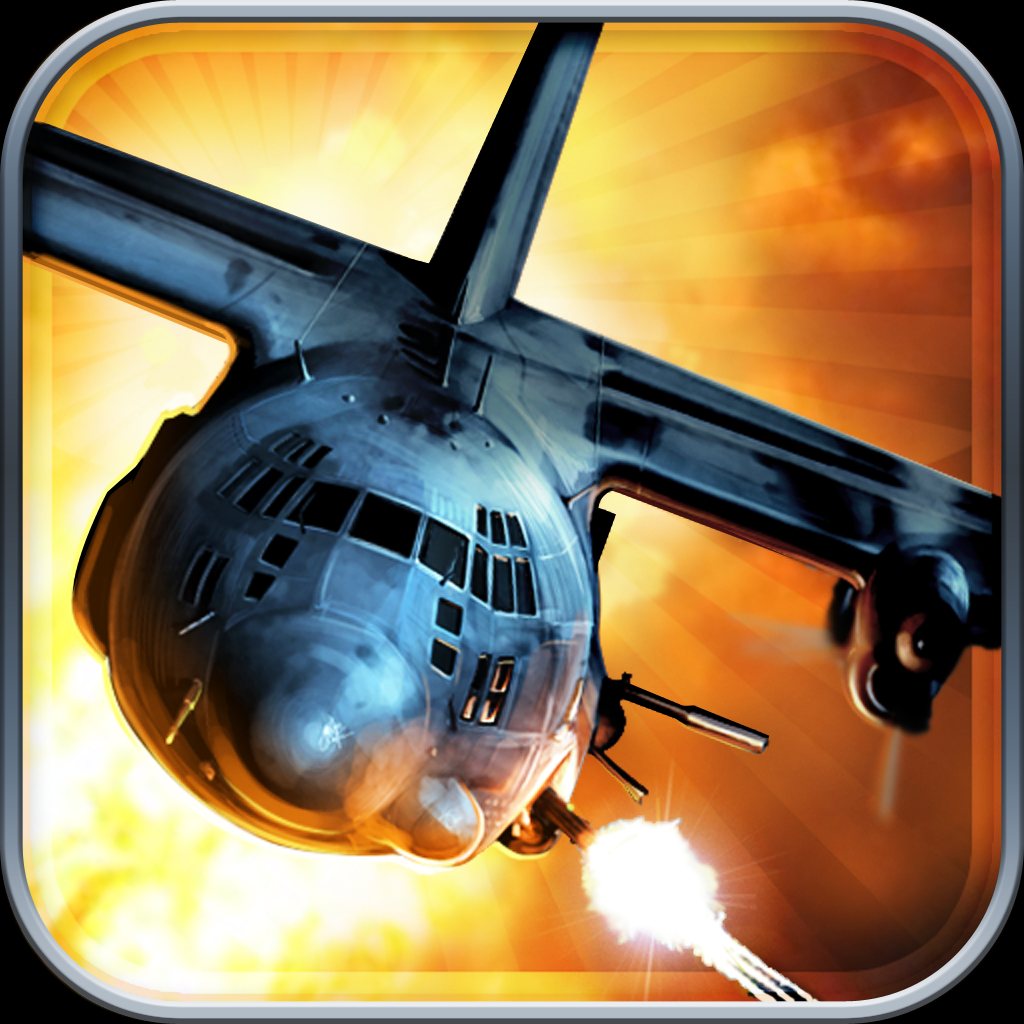 Zombie Gunship
Limbic Software
Related articles