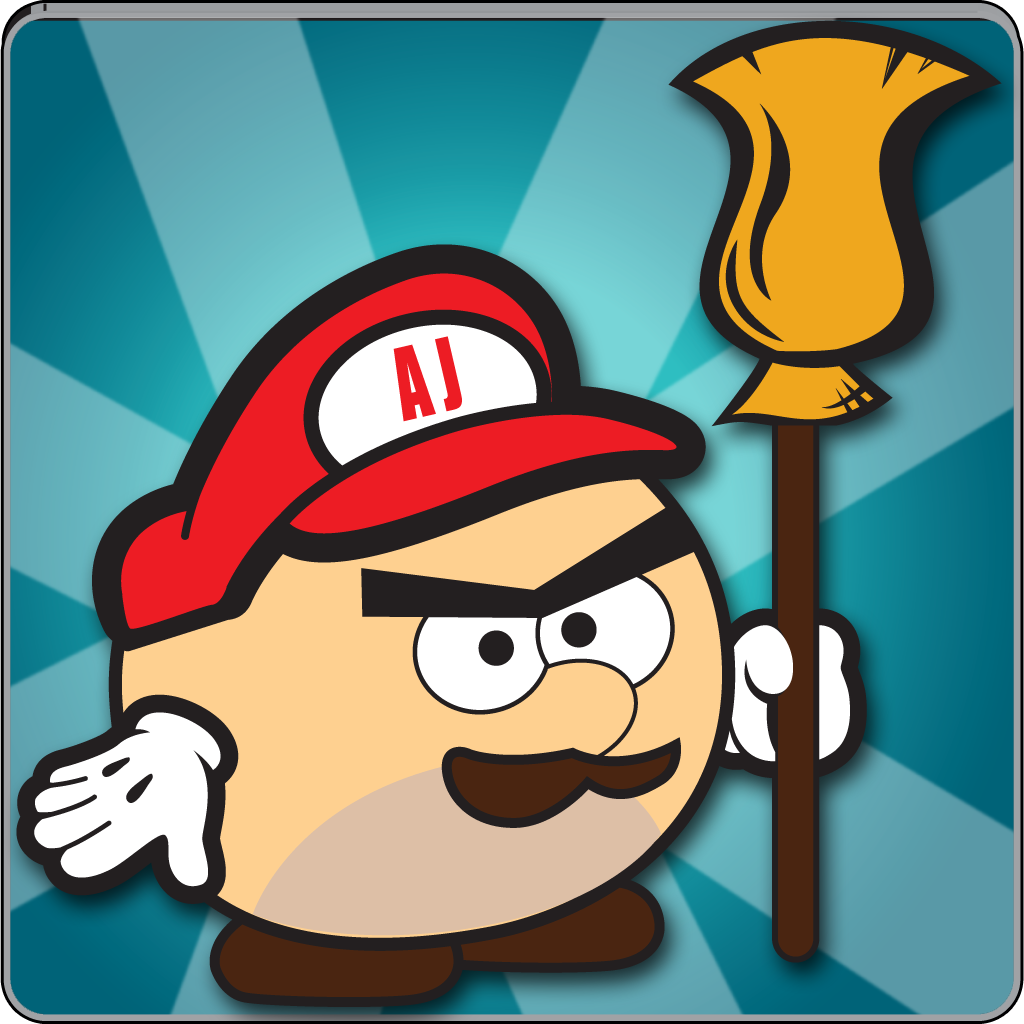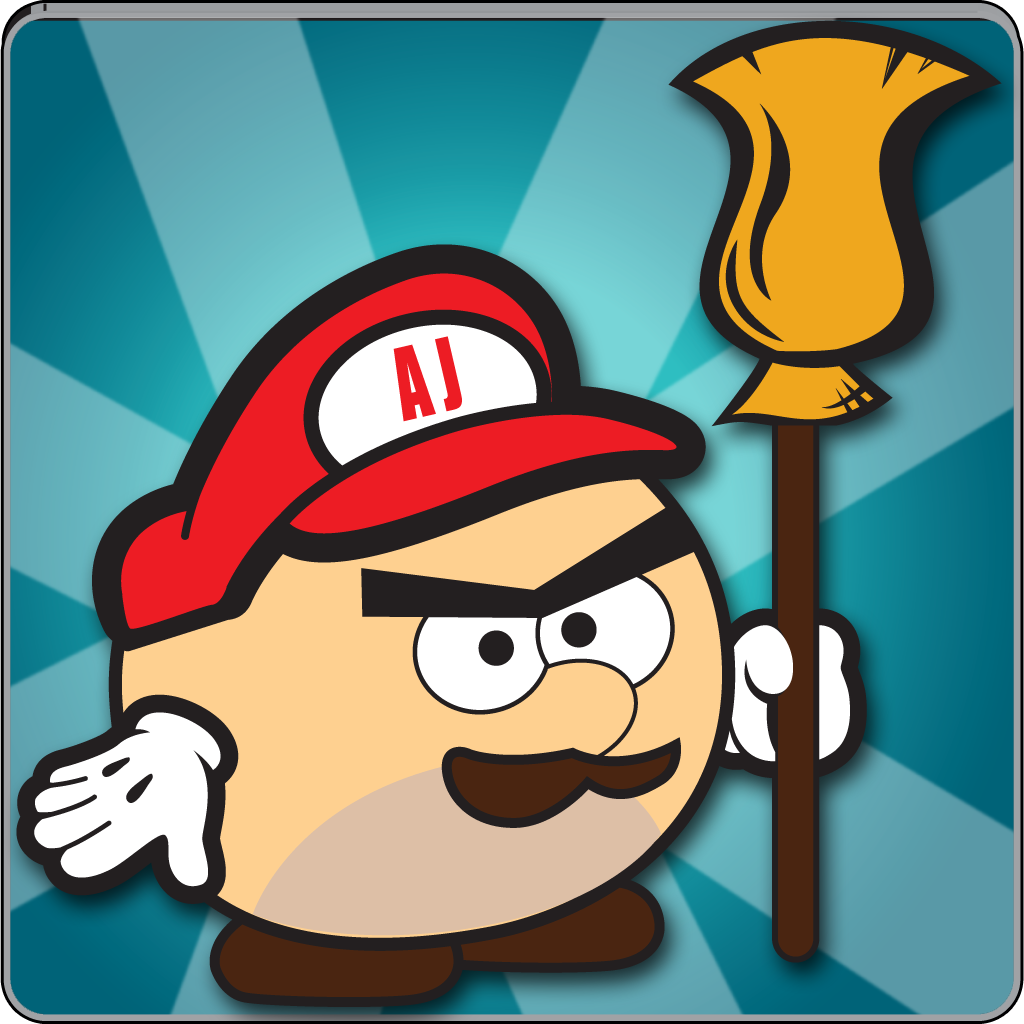 Quirky
App
Of
The
Day:
Angry
Janitors
Keep
The
Germs
Away
November 24, 2013
Angry Janitors (Free) by ISSA Worldwide is a crazy mash-up of Angry Birds and Mario. Sweepy is a janitor who works hard at keeping things clean. However, he's discovered that dirt and germs are trying to invade his clean environments. Sweepy is going to have to play rough to clean out the filth.
Sweepy and his fellow janitors look just like Mario. They have the same hat and mustache. They're also round with facial features similar to Angry Birds. Even if the title of the app was something different than Angry Janitor, you would still think that Sweepy looks like he was taken from those two popular games.
To play the game, the janitors have built a slingshot out of brooms and plungers. Then, just like in Angry Birds, you launch them at the dirt and germs. These bad guys are often protected by obstacles like wood or glass beams. You have to aim carefully to find a weak spot where you can expose the bad guy or topple the structure onto him.
When you've cleared out all of the bad guys, you get a rating and a score. There is also cleaning trivia at the end of the round. Instead of using stars like most games, this game uses plungers. The plungers are important because they help you to unlock new areas.
You begin with the school area. There are 10 levels, and you have to get a perfect rating in every level before you can move onto the next area. There's also an office and a hospital, and each of those areas give you an additional 10 levels to play.
If you can't seem to beat one of these levels, you can use the super spray or super scrubber to help you. These cleaners will take out all of the bad guys for you. You get one of each when you download the game.
If you would like more of these super cleaners, you can buy them through in-app purchases. Each cleaner costs $0.99.
Mentioned apps
Free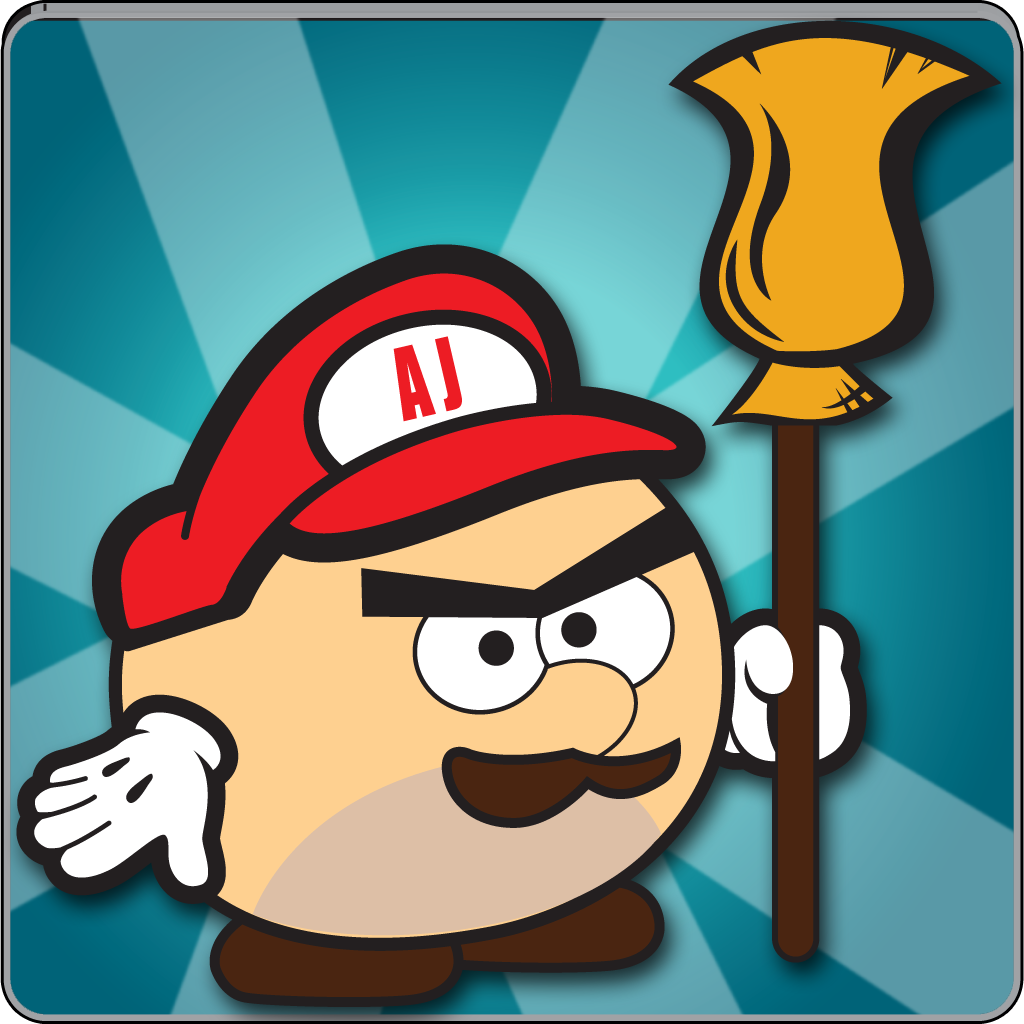 Angry Janitors
ISSA Worldwide
$0.99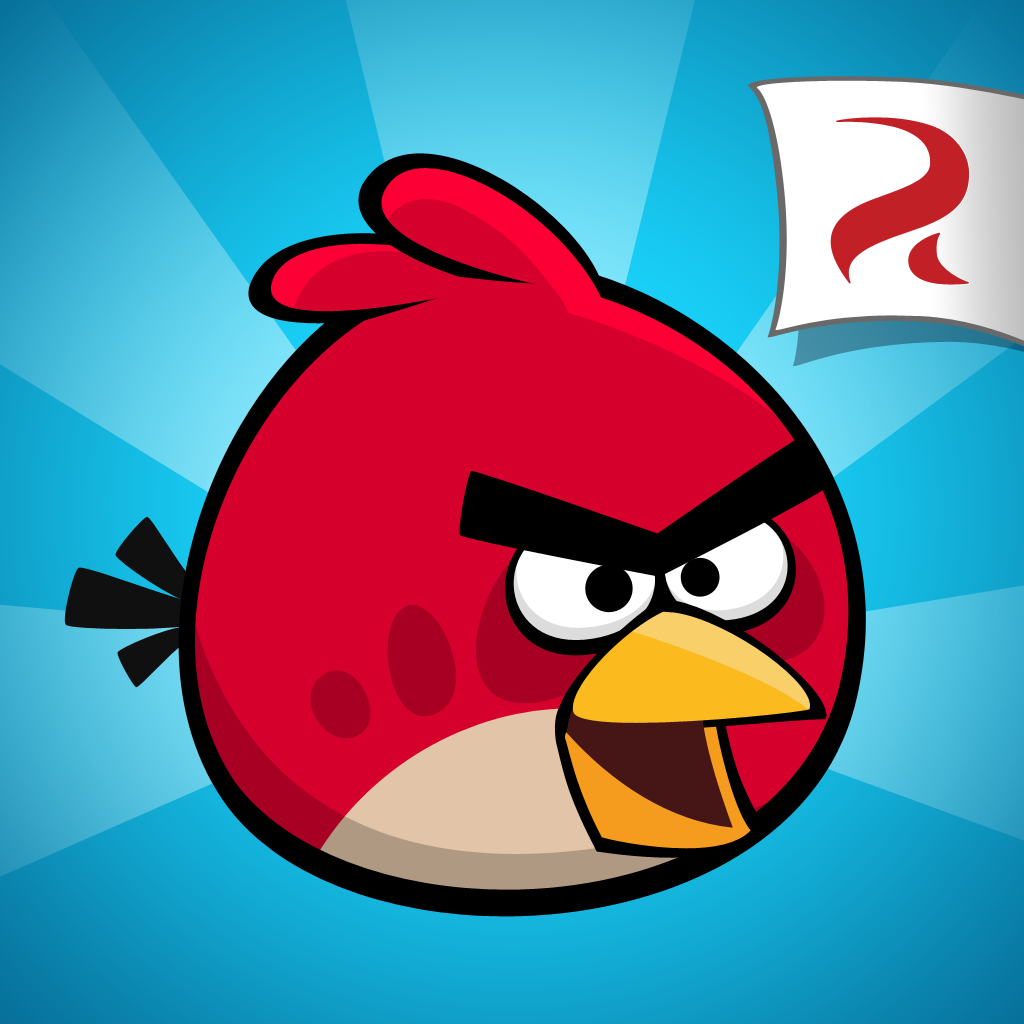 Angry Birds
Rovio Entertainment Ltd