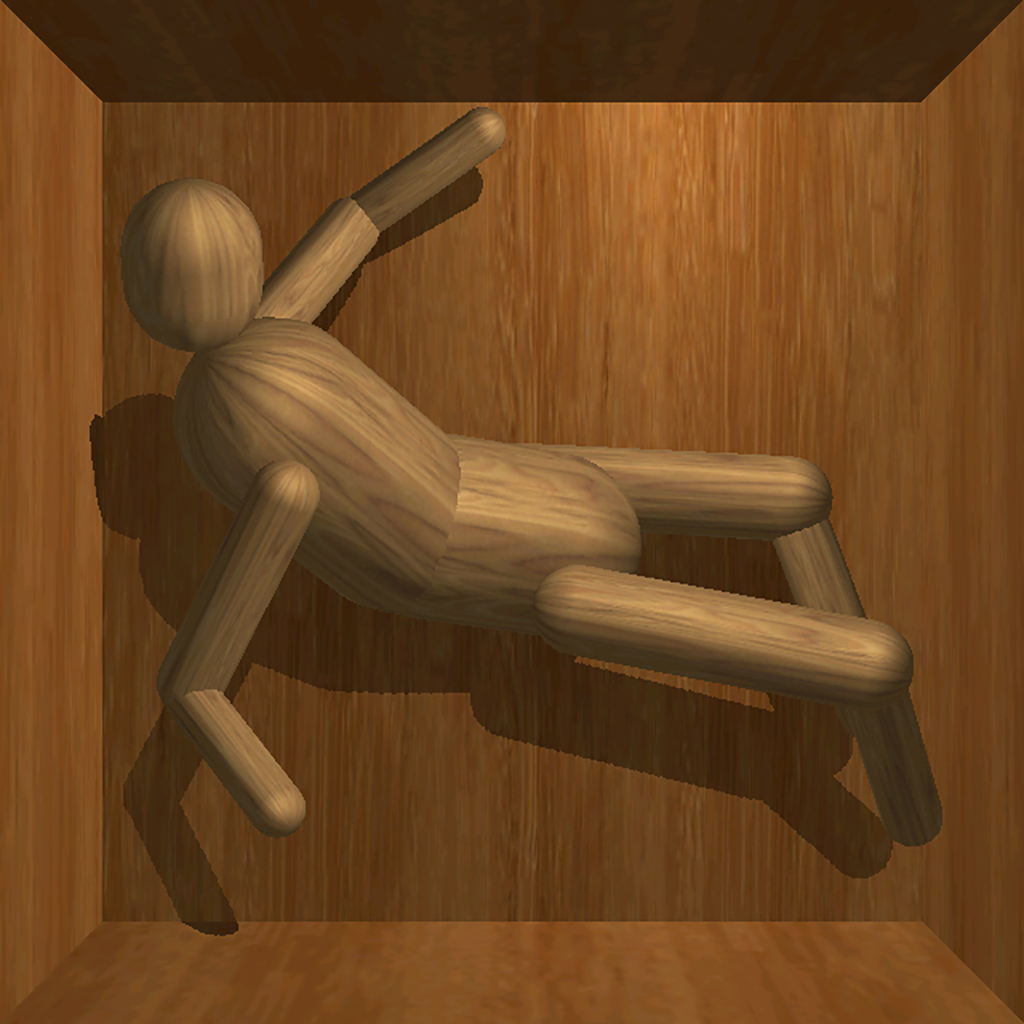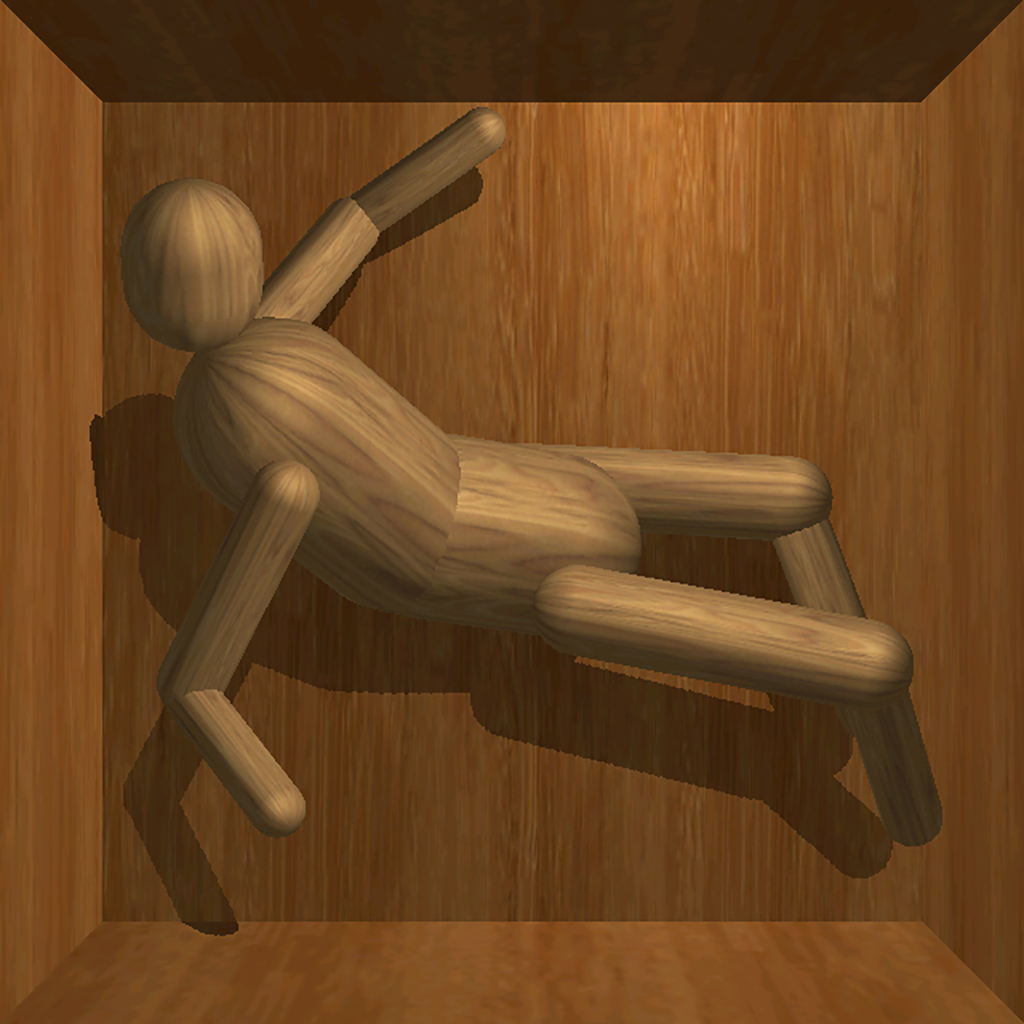 Quirky
App
Of
The
Day:
Bring
The
Pain
And
Throw
It
Around
In
Wreckdoll
February 21, 2014
Wreckdoll (Free) by Reinder Nijhoff is a rag doll physics game that will make you wonder how much pain you can inflict in only one minute. Sometimes the most addictive games are the simplest. You're not worried about completing levels or unlocking content. All you're focused on is that one minute.
Rag doll physics games have characters that basically have no bone structure. They flop around which adds a challenge when you're trying to aim for a target. In this game, you're trying to rack up points by causing damage. The structure of the doll makes this more difficult.
This particular character is a wooden doll, much like the ones artists use for modeling. It's encased in a wooden box. The point of the game is to fling the doll against the sides of the box. This is how you hurt the doll.
You control the doll a couple of ways. First, you can tilt your phone around and let the doll fall against the sides. This is the least effective method. You can flick the doll and fling it against the box and let it fall to the bottom. However, the most effective method is to drag the doll all over the screen. You can repeatedly smash the doll wherever you want.
You earn points according to how badly injured the doll is. You also earn combo points for prolonged injury. The ultimate injury is when you get a fatal wound. It's worth 2,500 points. This is when you dismember a limb. You can even separate the hips from the torso. Anything that has joints is fair game for a fatal wound.
You can enjoy flinging the doll around without the timer, but it doesn't show any damage. It's more entertaining to see the awkward positions that the doll will land in. When you're ready to start an official game, just select the new game option in the upper right corner.
This is a simple app, but it's fun. There's nothing but the drive to cause as much pain as possible that drives you to play the game over and over again. I will also admit that achieving a fatal wound is pretty satisfying. Try out this interesting game and see how much pain you can cause in only a minute.
Wreckdoll is a universal app, and it's available in the App Store for FREE!
Mentioned apps
Free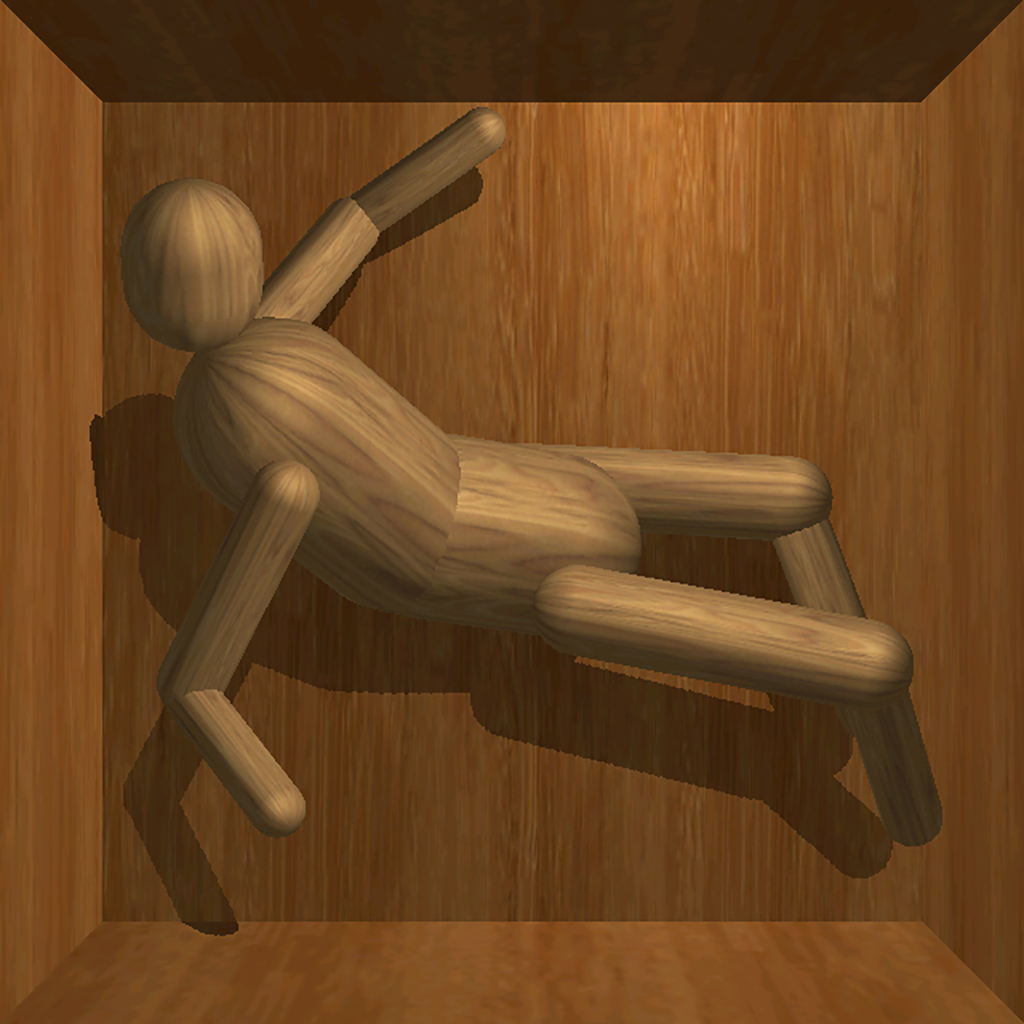 Wreckdoll
Reinder Nijhoff