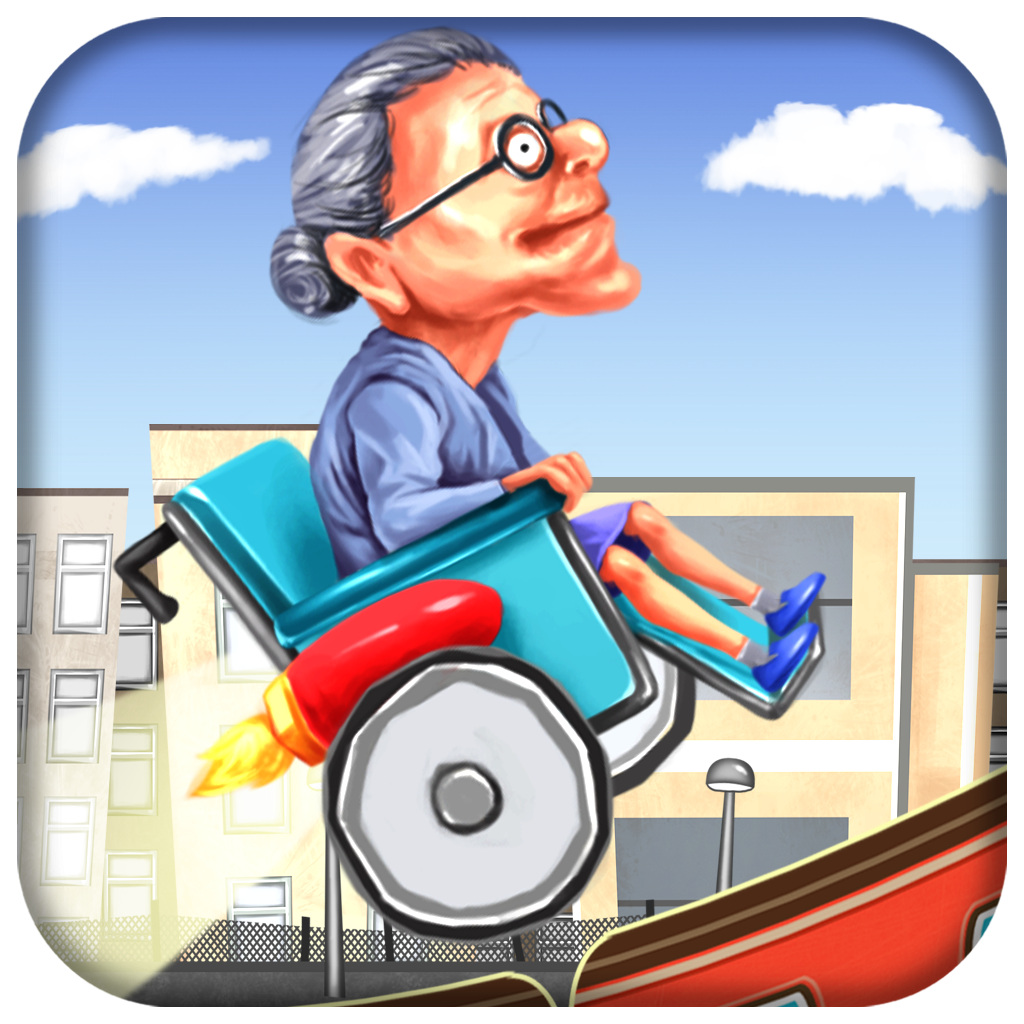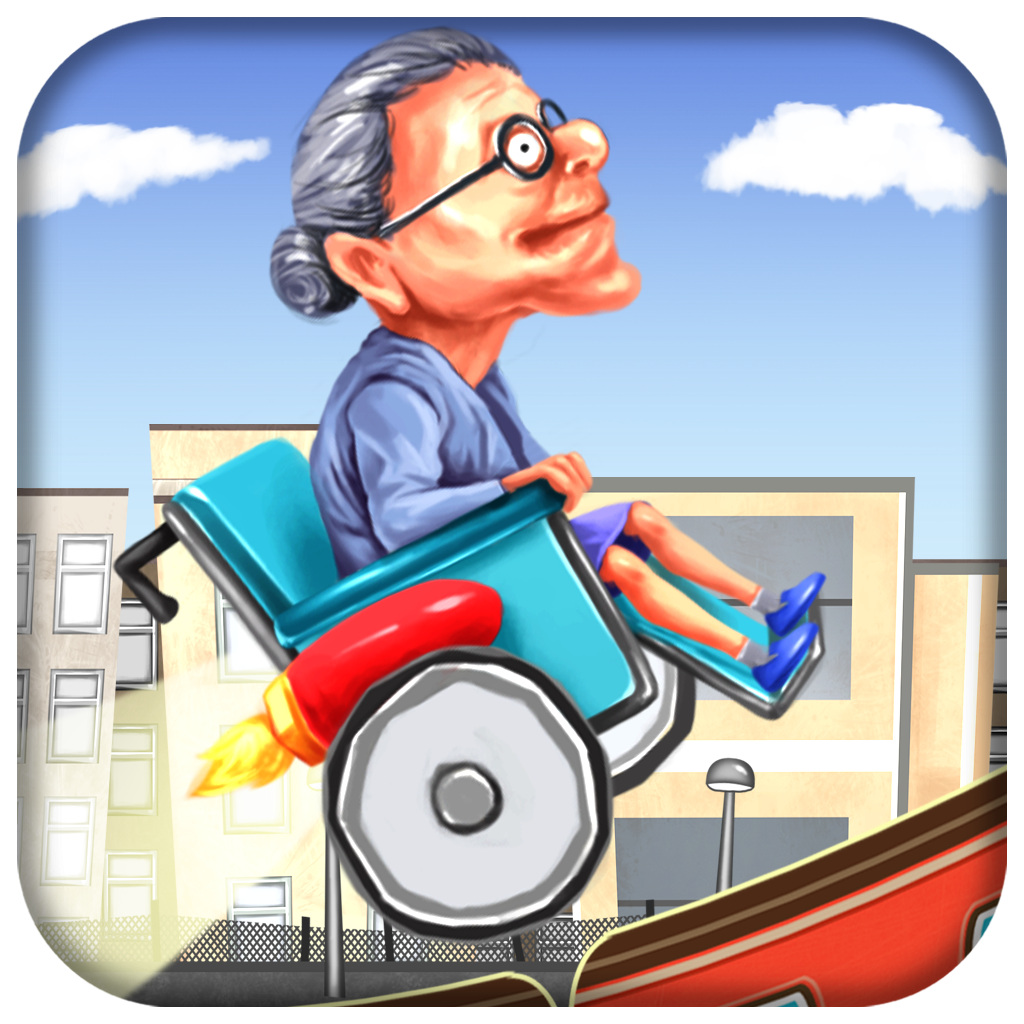 Quirky
App
Of
The
Day:
Clear
The
Subway
Tracks
In
Angry
Gran
Prix
June 2, 2013
Angry Gran Prix (Free) by Mooniz Interactive Ltd is a racing game that defies most notions about proper geriatric behavior. For example, there's this expectation that life slows down once you're old enough to retire. That's not always the case, but it's pretty close to being the majority opinion. Many people will settle down and start enjoying the retirement that they worked so hard for.
Apparently, this gran is not content to sit at home and knit. She's got things to do and places to be. In order to get to those places, she's decided that it's completely sane and rational to go racing along the tops of subway cars.
Your goal is to make it all the way to the subway station. Along the bottom of the screen, there's a gauge. This acts as a timer. Once your gran reaches the subway at the end, you lose the level.
To make it to the station, you'll have to time your taps properly. You only hold your finger on the screen when you go downhill. As soon as you start moving uphill, you need to lift your finger. Part of the game is trying to make the most of the large downhill runs.
The biggest downside to this game is the method for unlocking new characters. You have to pay real money for them. Although you collect sets of dentures during the game, these don't go towards new characters. There are four additional ones that you can buy. The cheapest is $0.99, and the most expensive is $3.99. You can unlock all four characters for $9.99.
Mentioned apps
Free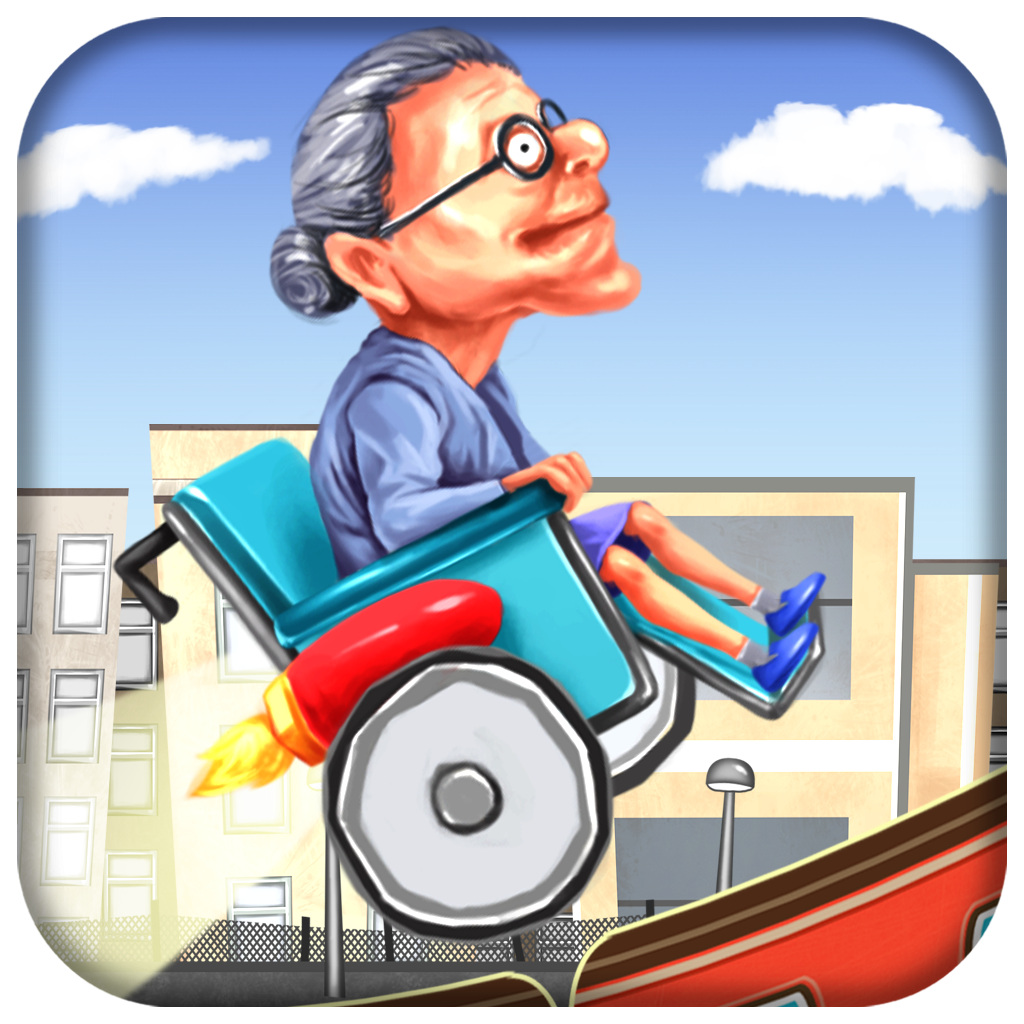 Angry Gran Prix
Mooniz Interactive Ltd