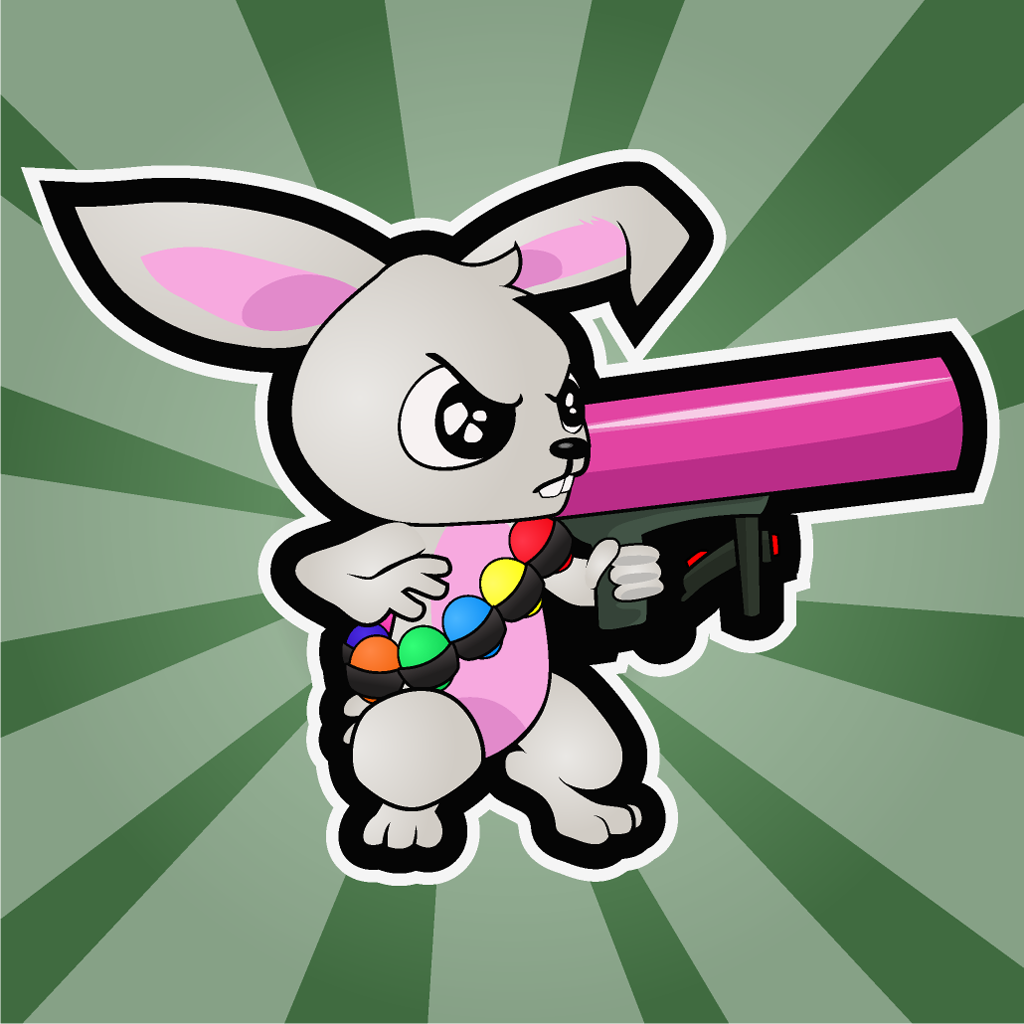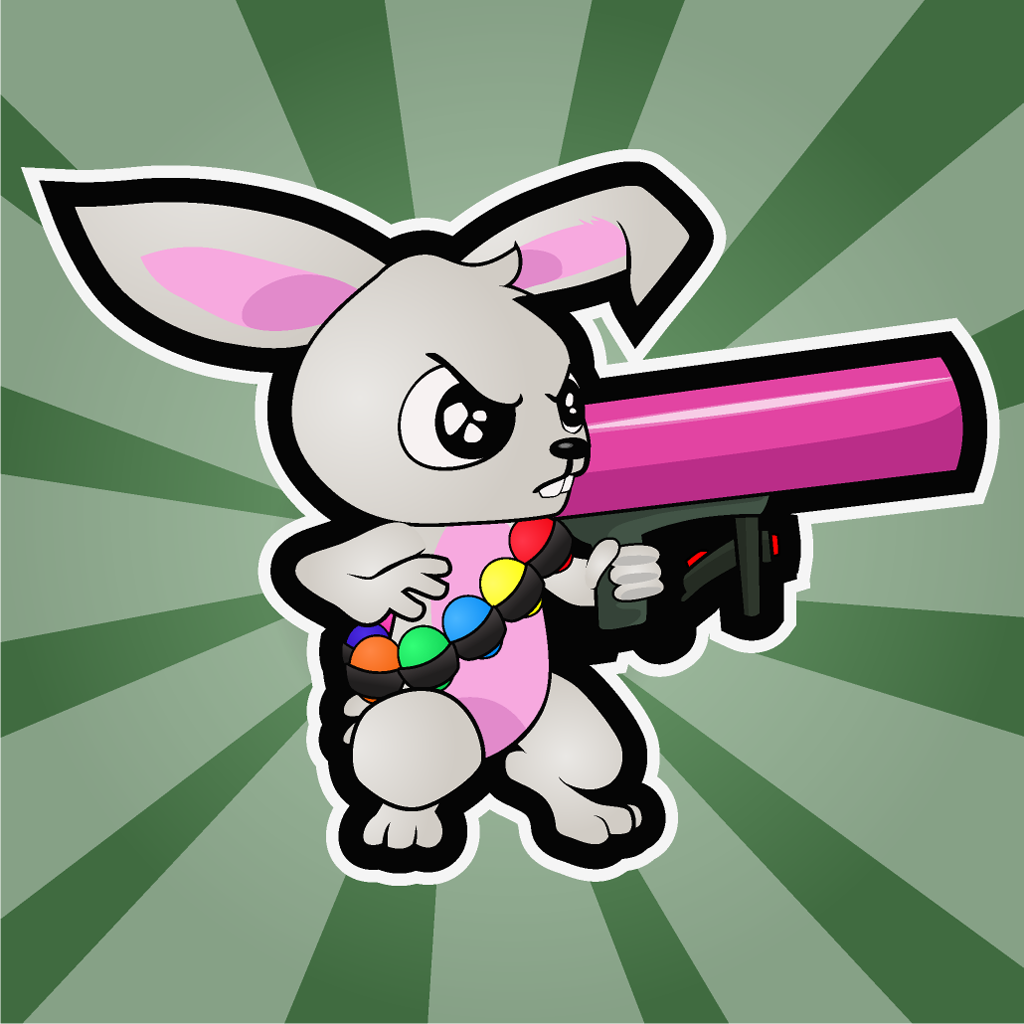 Quirky
App
Of
The
Day:
Prepare
Yourselves
For
The
Bunny
Games:
A
Modern
War
March 25, 2013
The Bunny Games: A Modern War (Free) by Rowdy Apps is an Easter game, but it doesn't feature your average floppy-eared hero. The last time I checked, the Easter bunny wasn't packing an egg launching bazooka. These three bunnies are out for some serious revenge against other holiday icons.
An entire year's supply of Easter eggs has been stolen. Who would steal a bunch of hard boiled eggs? Well, it would seem that a leprechaun, an Elvis impersonator from Mardi Gras, and Cupid are all in on it. Perhaps Easter was overshadowing their holidays. Perhaps the Easter bunny owed them a huge poker debt that he refused to pay off. Regardless of the reason, these holiday characters have all donned bunny ears and made off with the eggs.
Now, it's up to Peter Cottontail, Honey Bunny, and Thumper to retrieve the eggs. Do they plan on going up to these guys and asking them nicely to return the stolen goods? No. They're bringing their egg-launching bazookas and blasting away anyone who tries to stop them. These bunnies mean business.
You begin the game with Peter Cottontail. Use your left hand to move him around the screen. In most games, there's a shooting button as well, but in this app, the bunnies automatically fire for you.
As you collect eggs, you earn money. Some eggs are worth more money than others. The golden eggs are worth $200. You can use this money to unlock other characters. Honey Bunny costs $500 and Thumper costs $1,500. There are loads of Easter eggs throughout the level. Unlocking these two extra characters was easy.
Mentioned apps
Free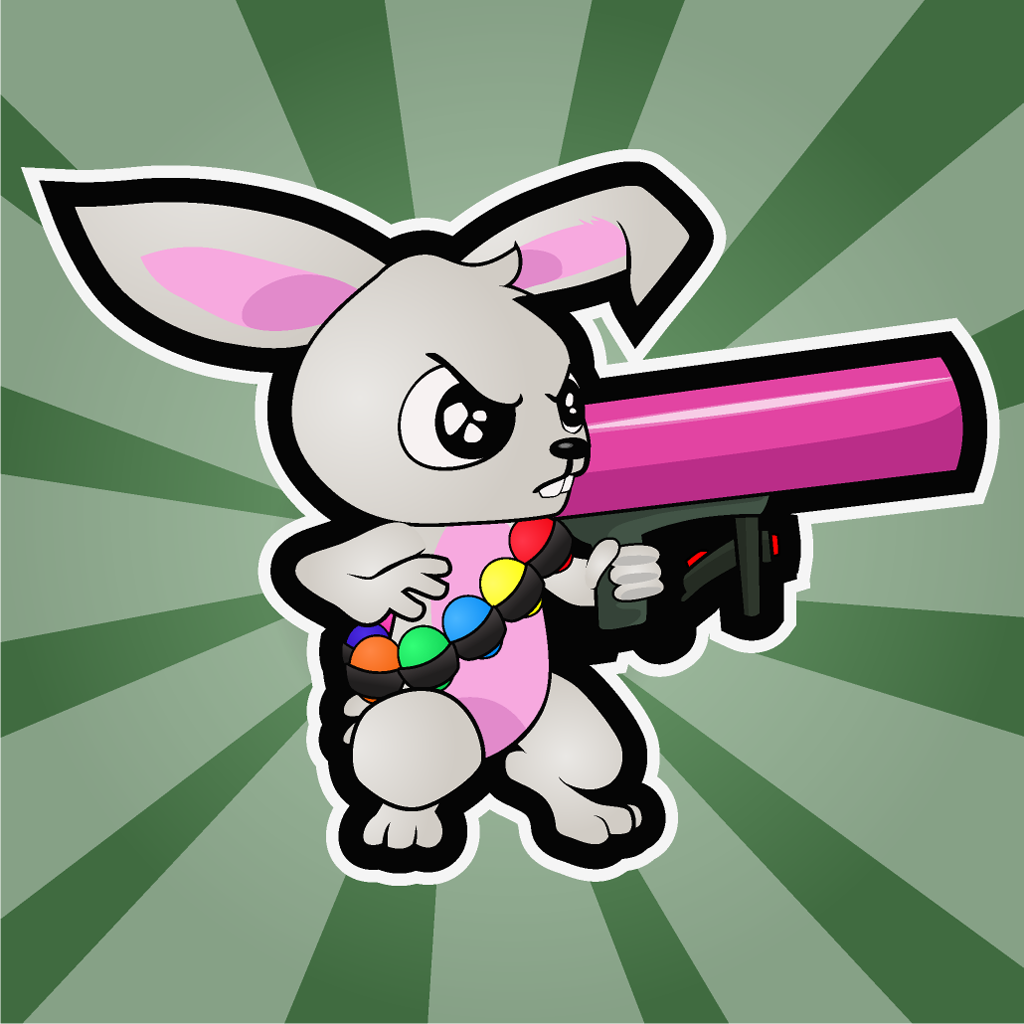 The Bunny Games: A Modern War
Rowdy Apps