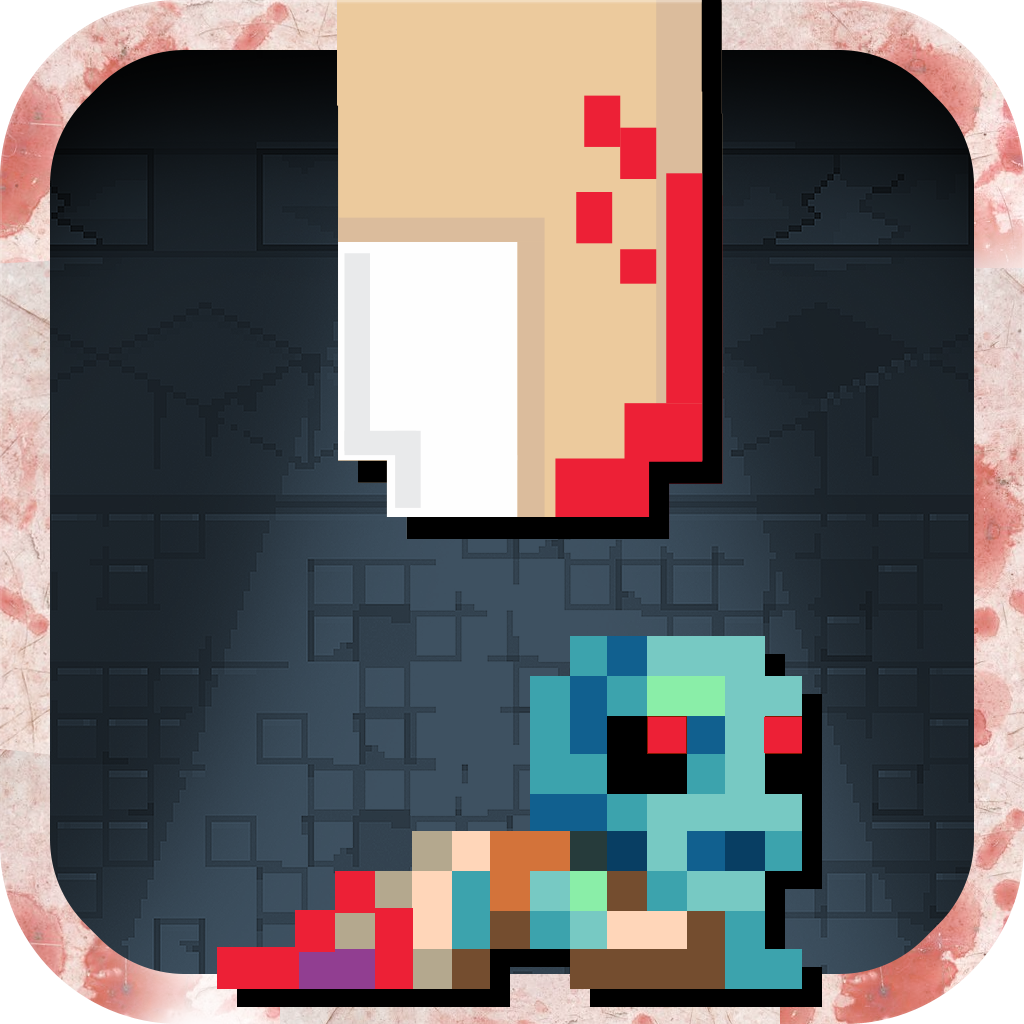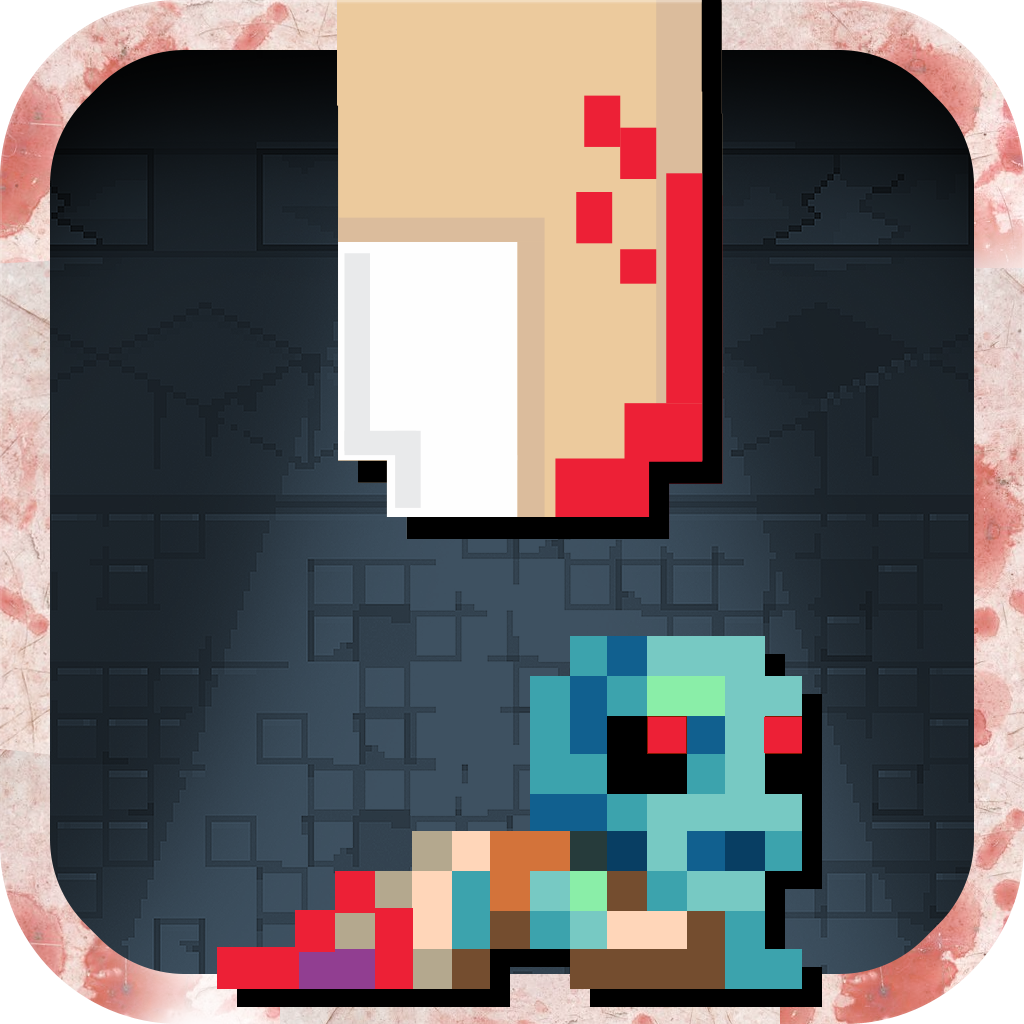 Quirky
App
Of
The
Day:
Shuffle
and
Moan
Through
The
Tapping
Dead
May 25, 2013
The Tapping Dead (Free) by Crazy Cricket, LLC is a retro zombie game with some funky arcade music and plenty of bold pixels that barely resemble humans and monsters. Ah, the good old days of gaming. That special time when what you were seeing on screen had to be heavily supplemented by a good dose of imagination.
Many zombie games involve hacking and slashing. This isn't one of those games. Your goal is to move through the level without touching one of these disease-ridden, mobile health hazards.
The problem is that you can't jump over or shoot the zombies. You can only avoid them. Your character will automatically move towards the end of the level. They'll take the right set of stairs and jump over gaps. Your job is to hold your finger on the screen to make your character stand still. Once the danger has passed, you can release your finger and let your character move along its merry way.
The problem comes when you run out of lives and get a game over. Most games will make you start over from the beginning of a level. In this game, you have to either spend coins to purchase more lives, or you have to wait for a specific amount of time before you get additional lives for free.
The timer begins at nine minutes. After the wait is over, you gain back four lives. Each additional life after that takes a 12 minute wait. This definitely isn't a game that you can spend a few hours playing. It's a game that you pull out periodically for a couple of minutes at a time.
Coins also play a vital role in progressing through the game. You use coins to unlock new areas on the map. There are four other areas. Three of them require 25 coins to unlock, and the last one needs 50 coins.
If you need more coins, you can buy them through in-app purchases. You can buy 30 for $0.99 or 90 for $1.99.
Mentioned apps
Free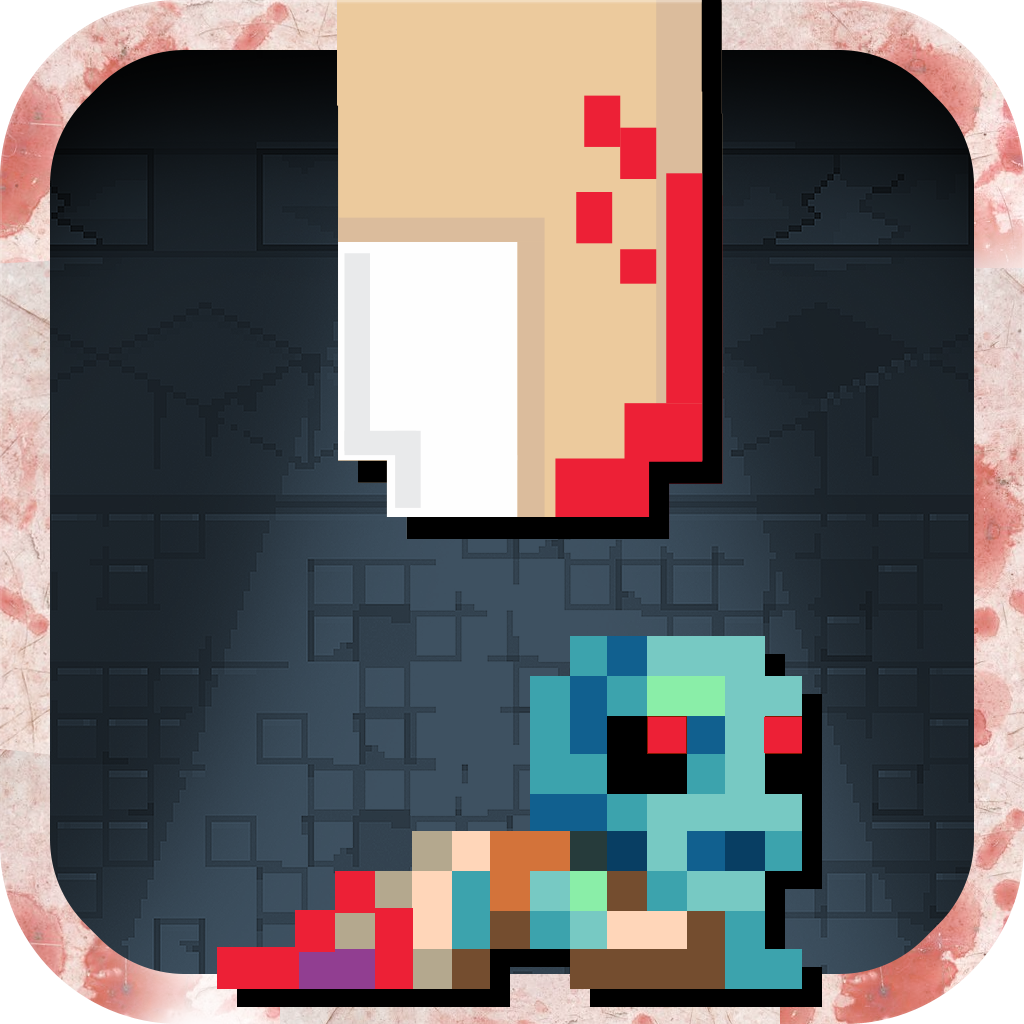 The Tapping Dead
Crazy Cricket, LLC