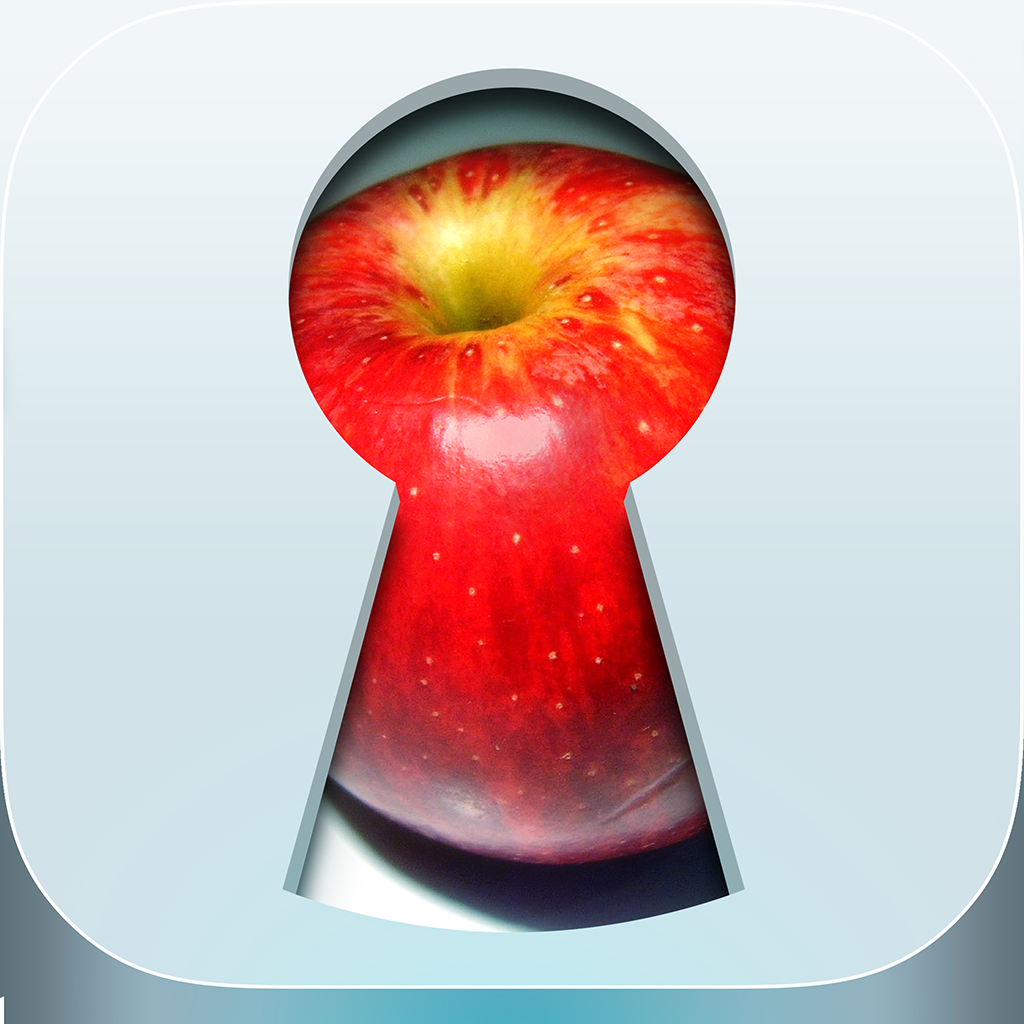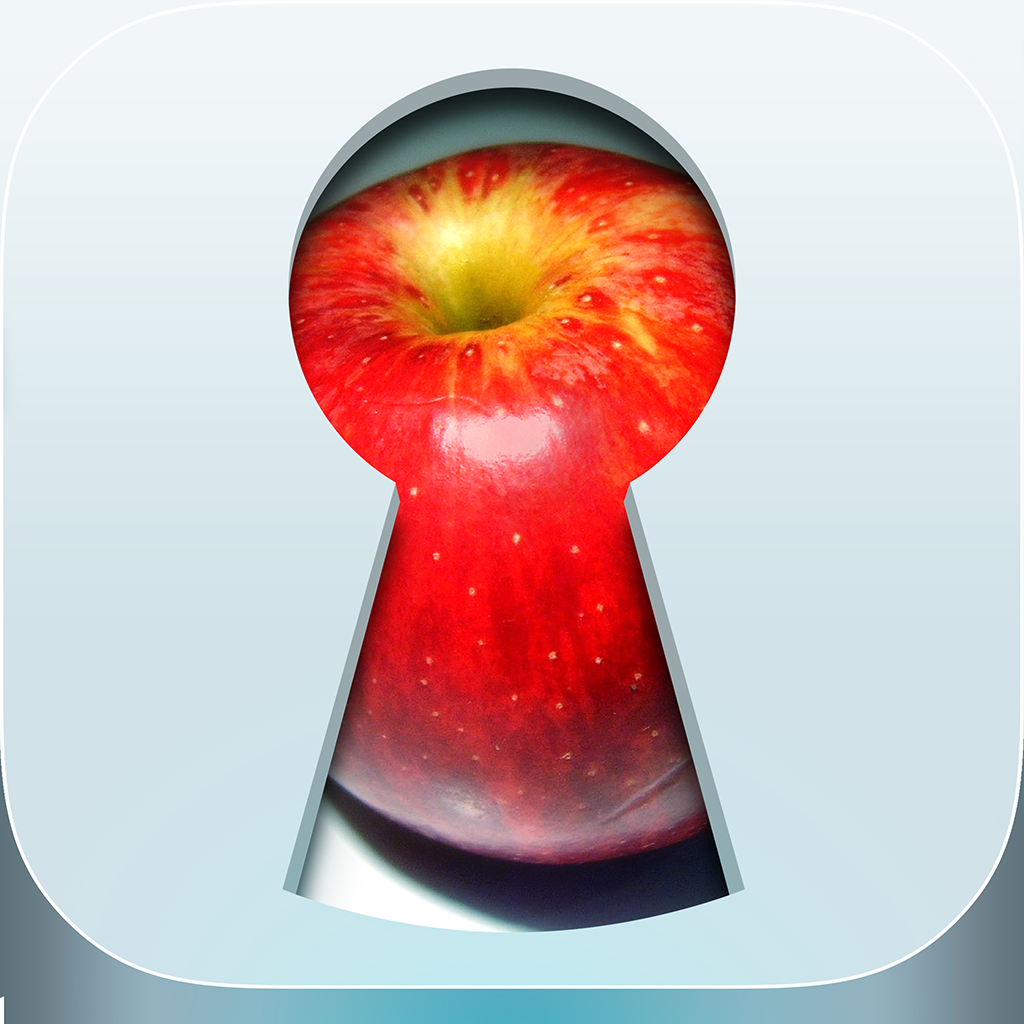 Quirky
App
Of
The
Day:
Take
A
Look
Through
The
Keyhole
October 30, 2013
The pictures are interesting and varied. I had to guess dandelion, web, rhino, and popcorn. Some of the pictures, like the rhino, were zoomed out. There's a hint that you can use that makes the keyhole bigger so you can see more of the image. When I used this hint with the rhino, I was able to see more of the animal instead of appreciating more of its pebbly skin on the screen.
Some photos are extremely close up. At one point, I had opened the keyhole as far as it would go. I was looking at brown balls and one ball had white surrounding it. It looked to me like flower bulbs and a flower. I couldn't make that theory work. Eventually, I noticed that the white was fluffy and textured like bread. Finally, I realized that I was looking at popcorn.
As I mentioned, there are hints that you can use. These hints are expanding the keyhole, revealing the first letter, and scrapping the image for a new one. You have to pay coins for these hints. Every time you guess a picture correctly, you earn coins. If you don't use any hints, you earn more coins.
If you run out of coins and get stuck on an image, you can buy more coins. There are a variety of coin bundles available. They range from 350 coins for $0.99 to 10,000 coins for $19.99. Only the purchase of 1,000 coins will remove the ads.
The ads in this game are ridiculous. I had to close out three of them to start the game. Every time I close the app and come back, there are ads to deal with. There are also banner ads that run along the bottom of the app the entire time you play the game.
Mentioned apps
Free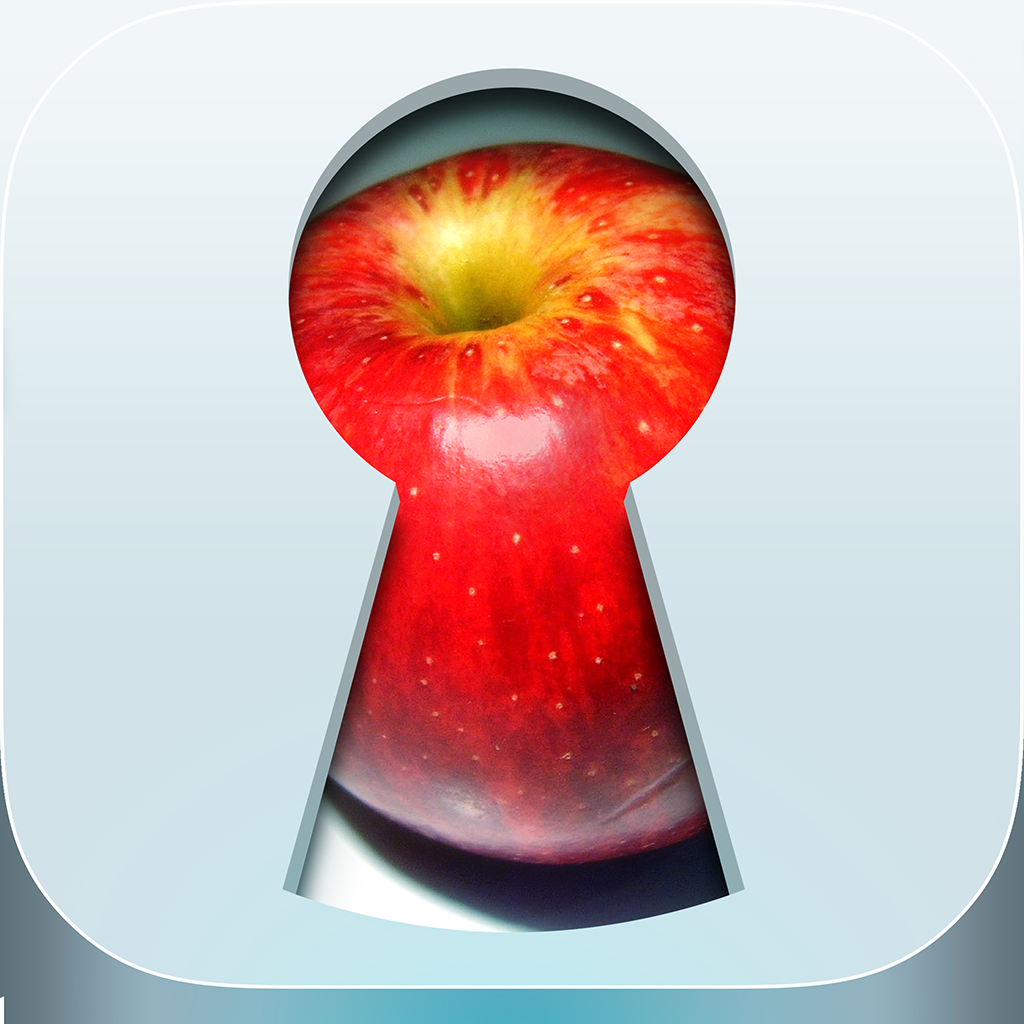 Through The Keyhole - Take a peek at the pic and guess the word
Chris Searle