Set
out
to
collect
treasure
in
Tiny
Dangerous
Dungeons,
a
Game
Boy-style
Metroidvania
platformer
game
April 7, 2015
Tiny Dangerous Dungeons ($0.99) by Jussi Simpanen is a true blast from the past if you grew up with a trusty old Game Boy. If you are craving another mobile Metroidvania-style platformer game this week, then Tiny Dangerous Dungeons is the perfect little pick-me-up. It is similar to other games like 2-bit Cowboy and Traps n' Gemstones.
When I was growing up, my Game Boy was one of my most used electronics — I loved having the ability to play video games anywhere at anytime (this holds true today too). I didn't have too many games at the time, but I did have some classics like Tetris and even a Star Wars game I played a lot of. Regardless of what I played, the memories of that green and gray screen always bring a smile to my face and make me reminisce for simpler days. Fortunately, game developers nowadays seem to understand that feeling, which is why Tiny Dangerous Dungeons intrigued me so much when I saw it on the App Store.
The visuals in TDD are completely retro, from the classic 16-bit art style right down to the various shades of green that make up everything. If you had a classic Game Boy back in the day, then looking at this should make you feel a bit of nostalgia, that's for sure. Even though the game is pixelated, I found the dungeon environment to be highly detailed, and you could never get confused with what could hurt you and what is safe. The animations in the game are smooth and fluid, so I did not experience any lag during play. The chiptune soundtrack is an absolute delight to the ears too, so if you're a fan of this type of music, you're in for a treat.
Since TDD is a Metroidvania-style platformer, there are no levels. Instead, players will navigate through a huge dungeon that is split up into dozens of rooms that are all connected to each other. At first, things are pretty straightforward, but as you get further along, there are power-up items and skills to acquire in order to solve puzzles and advance, more enemies stand in your way that you have to defeat or get past, and you'll find that three hearts just won't be enough. Plus, sometimes you will need keys to get to the next area. The biggest key to success in this game is to not rush through it — you have to play carefully and time your moves to not take too much damage, at least until you get those precious health upgrades.
The controls in the game are simple and familiar, especially if you've played other platformer games on iOS. In the bottom left are two buttons that allow Timmy the Treasure Hunter to move left and right, and the button in the bottom right allows him to jump or enter doorways. As you find the power-up items and tools in the dungeon, you'll be able to push heavy objects, throw knives, and more. The game introduces new game mechanics at a gradual pace, so it's not entirely overwhelming.
While the controls should work fine for most, I didn't like the placement of the buttons too much, as I did press the wrong direction a couple of times. I wish that there was a way to customize the positioning of the buttons, but right now this option is not there. I hope the developer considers this, because the placement threw me off a few times and makes the controls feel not as responsive for me.
As this game is a homage to classic Metroidvania games, you should expect the saving system to be traditional as well. Instead of saving your progress automatically as modern games do nowadays, you'll have to find the save points in the dungeon to make sure your progress isn't lost, as well as restore your full health. This makes the game a bit more challenging, as you'll need to be careful with your hearts until you reach the save point. While some may not like this system, I like it, because it holds true to the old-school games that I grew up with.
To add to the replay value, TDD is perfect for speedruns, since there is Game Center support for both leaderboards and achievements. The leaderboards determine your rank depending on how fast you manage to finish the game in Time Trial mode, so if speedrunning is your thing, then this game is a great one to practice with. There are a lot of achievements to obtain too, and while most of them are linear, some reward players for speedruns, so practice makes perfect.
I'm enjoying Tiny Dangerous Dungeons so far, and I reckon that anyone who grew up with Game Boy games or enjoy Metroidvania-style platformers will like this one. The graphics are true, the chiptunes are awesome, and the gameplay is fun and challenging. I just hope to see customization of the control positioning in a future update.
Tiny Dangerous Dungeons is available on the App Store as a universal app for just $0.99.
Mentioned apps
$0.99
Tiny Dangerous Dungeons
Jussi Simpanen
$0.99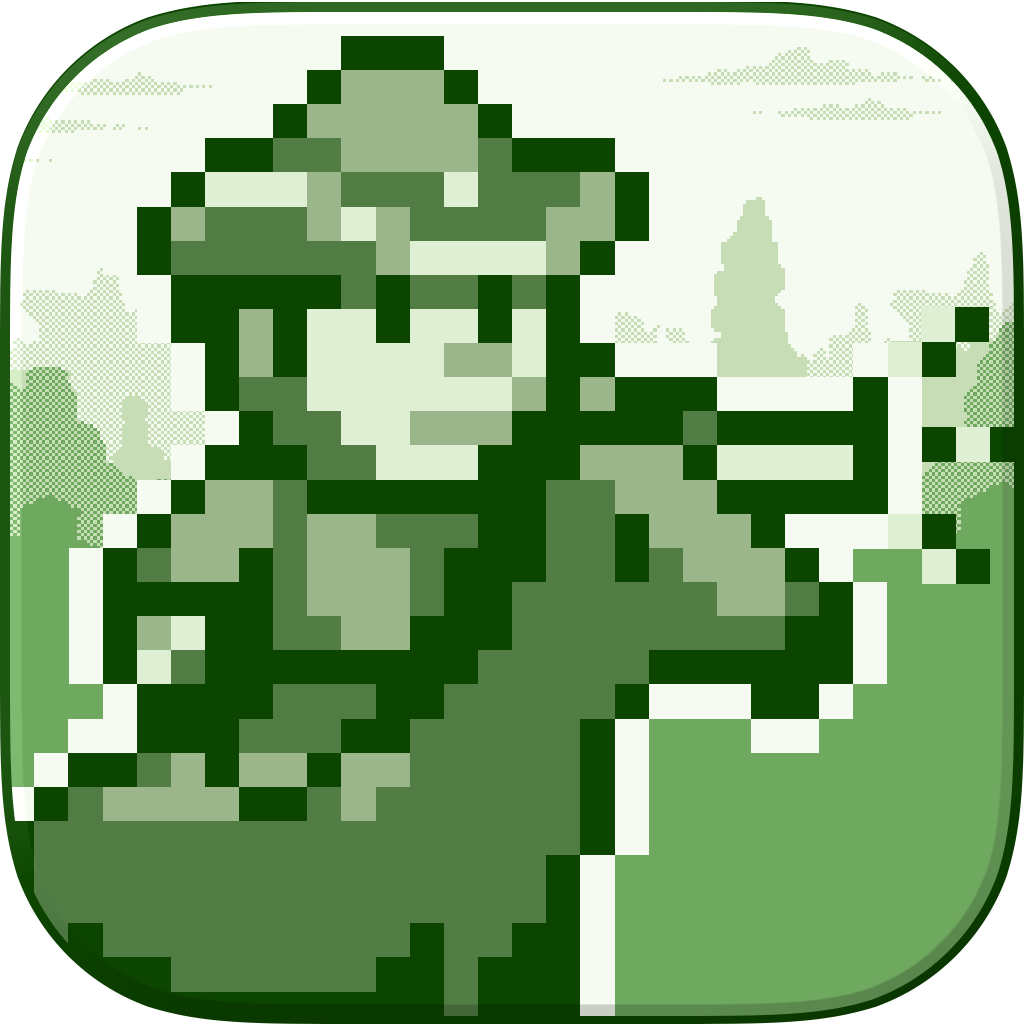 2-bit Cowboy
Crescent Moon Games
$4.99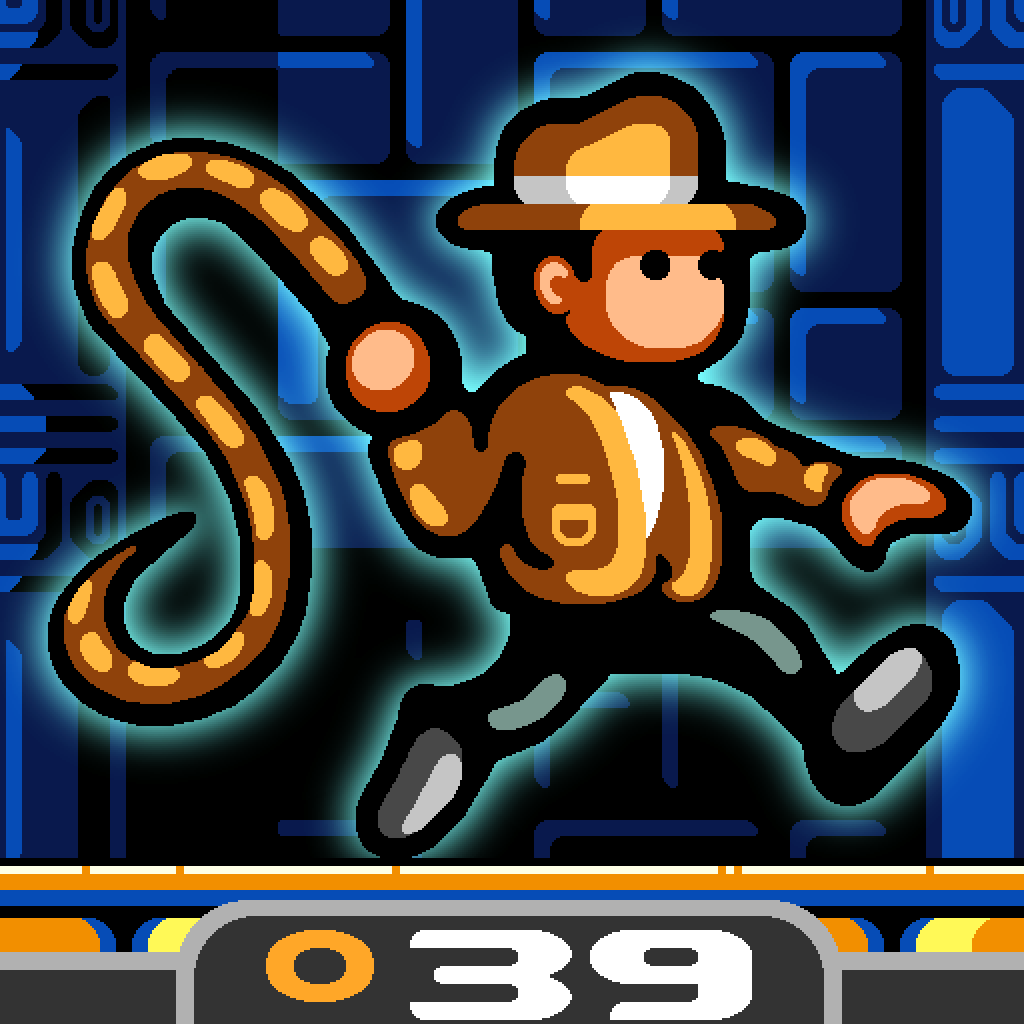 Traps n' Gemstones
Donut Games
Related articles