Roll
through
the
twists
and
turns
of
Unpixelate,
a
challenging
retro
puzzler
January 19, 2015
Unpixelate (3D puzzle) ($2.99) by DeNA Co., Ltd. is a challenging brain twister of a puzzle game that will keep you entertained, that is, if you can get past the controls. It is the third game from DeNA series of mobile adaptations from Steam action puzzle games, following Wavefront and Polyform.
I love video games, but when it comes to mobile gaming, I always prefer the simple pick-up-and-play puzzle game over a lengthy adventure. It just fits better with my mobile lifestyle, allowing me to quickly play a game or two in my spare time. I know I'm not alone in this camp either, so whenever a new puzzle game hits the App Store, I'm inclined to check it out for myself. I've been a fan of the DeNA games since they came out with Polyform, so I was intrigued when I saw Unpixelate on the App Store.
The game itself is gorgeous, featuring a bright and colorful 3-D world filled with retro blocks that will make you think of the classics. While the square tiles and portals may look modern, you'll discover that they are pixelated, giving the game a vintage feel. The stages are cleverly laid out in ways that will make you do a double take, and the animations are smooth. The ambient soundtrack is soothing and a delight to listen to, and the sound effects are quirky.
Unpixelate, like many other puzzle games, is based on levels. There are 11 different worlds in Unpixelate, and with hundreds of puzzles to go through, there's a good handful of stages in each. You will need to clear the current level before you can advance to the next, and later worlds have to be unlocked by gathering the required amount of star cubes from earlier worlds. Each stage has about two or three stars to collect, and you have to gather them up before you can exit the level through the portal. Of course, like any good game, things are easier said than done.
The controls in Unpixelate look simple, but they take a while to get used to, and in the end, feel a bit cumbersome. You control what looks like a large metal ball, and to move, you tap on the areas surrounding it to go roll in that direction. One tap moves you one square. You can hold your finger in place to roll continuously, but it's unwise to do this as you risk falling off later on. If you double tap, it will jump in that direction. You can also pinch the screen to zoom in or out of the stage, and pan the camera around by swiping your finger.
I found the controls to be fairly annoying, as the touch area for each direction seems a bit restrictive, and it can be difficult to double tap and go in a direction at times due to a bit of unresponsiveness. Also, I noticed that the game is unclear with the controls, as it took me a while to realize how I jump. It does not explain these mechanics to you, and pretty much leaves you to fend for yourself. I normally do not have issues with this, but the controls need to be more intuitive for this to work.
As you progress through the game, you will discover some environmental triggers that will get in your way or can be used to your advantage, including ice, fire, spikes, and even teleporters. These are nice gameplay elements, and the game introduces them at a gradual pace, which is nice.
The faster you complete a level and collect all of the stars, the better your score will be. Unpixelate also has full Game Center integration for global leaderboards and achievements.
I'm enjoying Unpixelate so far, but I do agree with other iTunes reviewers that the controls need a bit of work. It takes a bit of experimenting to figure things out, since nothing is made clear, and it mars an otherwise fun puzzle experience. The touch areas should be increased, or there could be some alternative, such as a virtual D-pad and jump button, to control the movement of the ball. You may end up dying a lot in this game, but at least it doesn't penalize you for that other than having to start over.
If you don't mind tinkering around a bit to figure out the controls, Unpixelate is a good little puzzle game, and I recommend giving it a look. But I do hope that the developers make it more intuitive or explain things better in an update.
You can find Unpixelate on the App Store as a universal download for $2.99.
Mentioned apps
$2.99
Unpixelate (3D puzzle)
DeNA Co., Ltd.
$2.99
Wavefront (wave action puzzle)
DeNA Co., Ltd.
$2.99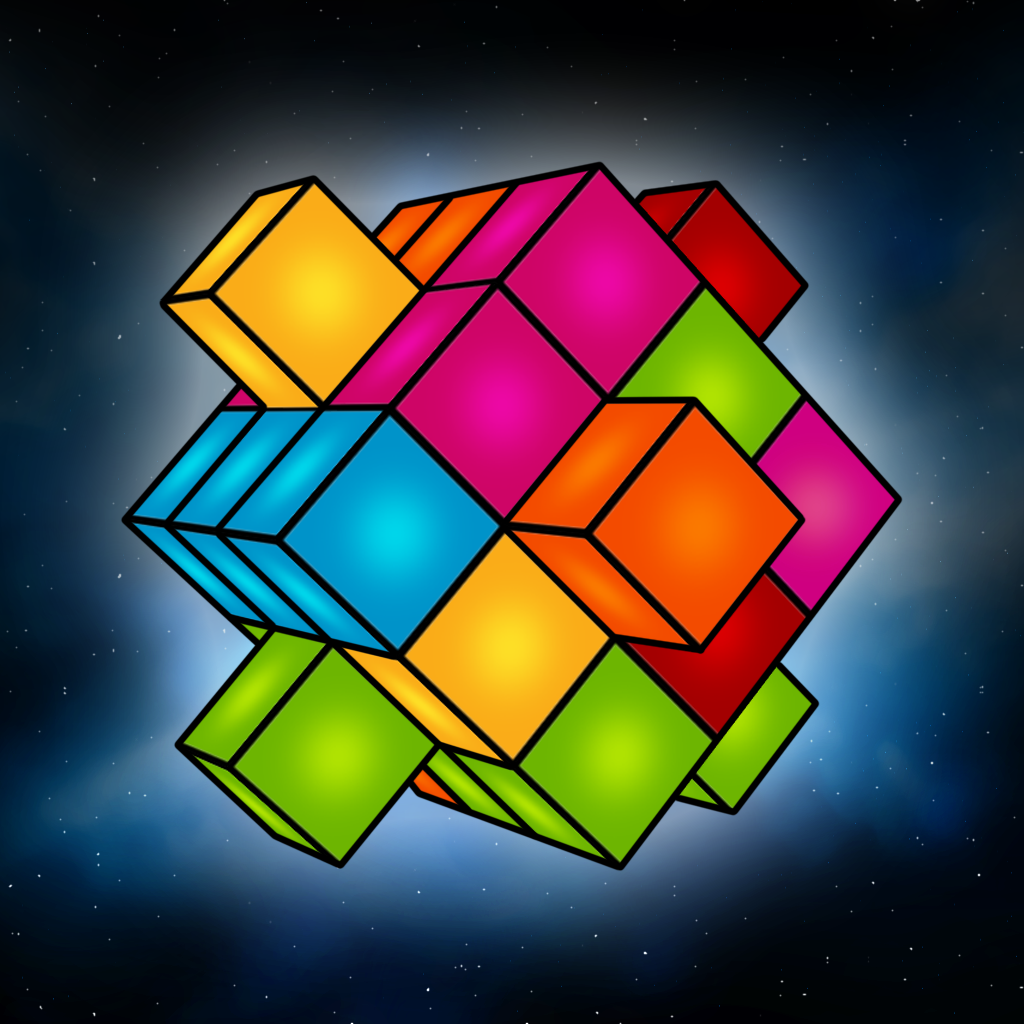 Polyform (3D cube puzzle)
DeNA Co., Ltd.