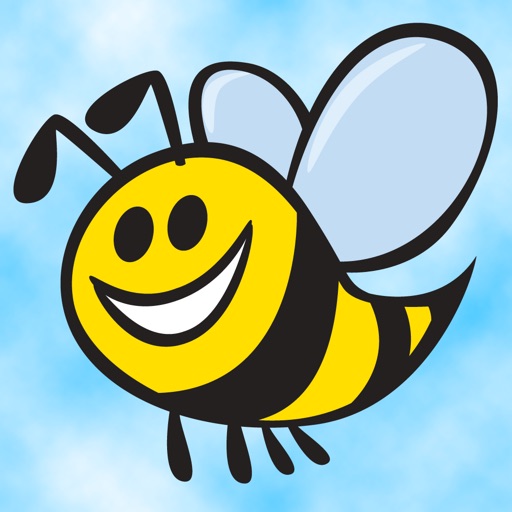 The happy, balloon popping bee helps kids learn Letters, Numbers, and Colors

A Bee Sees - Learning Letters, Numbers, and Colors
by Headlight Software, Inc.
What is it about?
The happy, balloon popping bee helps kids learn Letters, Numbers, and Colors. With easy to use controls, even the youngest child can tap the screen of the iPhone or iPod touch to pop the correct balloon.
A Bee Sees is FREE but there are more add-ons
$1.99

"A Bee Sees: Unlock All Games"
App Store Description
The happy, balloon popping bee helps kids learn Letters, Numbers, and Colors. With easy to use controls, even the youngest child can tap the screen of the iPhone or iPod touch to pop the correct balloon.

Voice instructions tell the child what to pick, then they touch the balloon for the bee to pop.

Options for adults let you set what to teach.
✓ Uppercase letters, lowercase, or both.
✓ Pick how high the numbers go.
✓ And more.

Features:
★ Includes the American Sign Language symbol for letters and numbers 1 thru 10.
★ "Pop for Fun" game lets kids play and have fun popping balloons.
★ Colors and "Pop for Fun" are included, Letters and Numbers are a quick In-App purchase to unlock. (In the settings by triple-tapping the bee.)
★ Highly addictive for toddlers. A friend's 2 year old child calls all iPads "pop" because of this game!
★ High quality voice recordings by actress: http://www.imdb.com/name/nm0796533/


★★★ Includes In-App Purchase, see if your kids like it for free, then upgrade to unlock more if they do ★★★