Get your elevation, climb rate and much more, wherever you are
Altimeter offline z1
by Armen Bleyan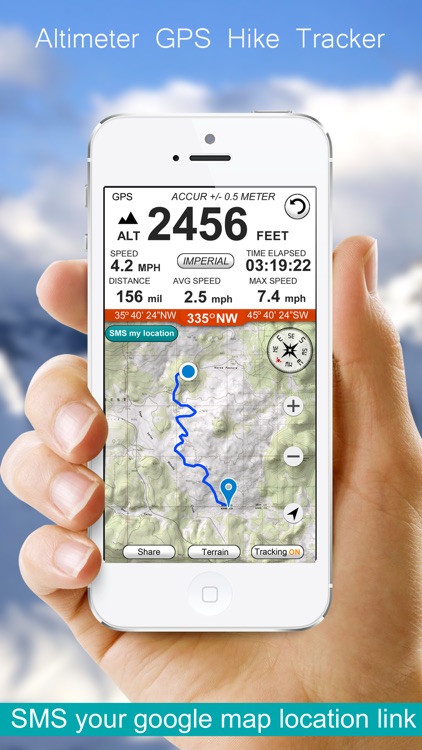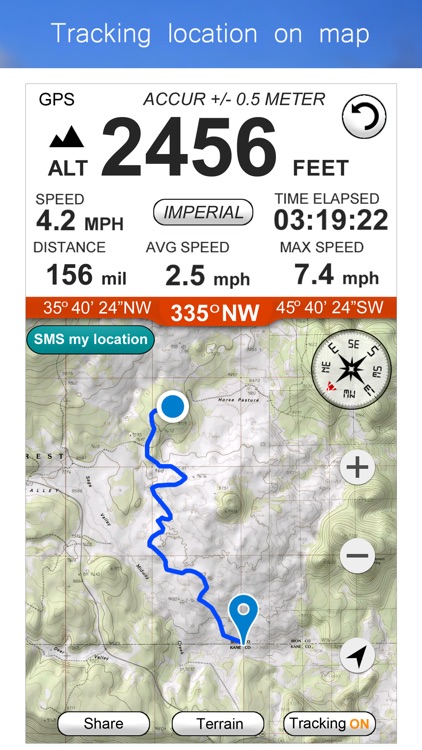 Removed

from the App Store
Whether you're climbing Mount Everest or making your way down the Grand Canyon, this navigation app will tell you where you are.
What is it about?
Get your elevation, climb rate and much more, wherever you are !
For those who...
It's ideal for hikers and anyone who enjoys the outdoors.
Not for those who...
The app lacks support for cloud services, which means the only way to store information is to send it to yourself via email.
Why we love it
If you want to log your hiking trips, this is a great way to do it. It provides you with a vast amount of information that can be shared via email or Messages.
App Store Description
Get your elevation, climb rate and much more, wherever you are !
Retina Display graphics for iPhone 4-4s, 5, 5S ,5C, 6, 6 plus

Features included
- Imperial and Metric unit settings.
- Altiude calibrate refresh button.
- GPS accuracy indicator.
- GPS distance accuracy indicator.

Track information
- Time elapsed.
- Distance.
- Average speed.
- Max speed.
- Altitude.

Tracking
- Speed tracking in mph or km/h based on MPH or KM/H mode.
- Distance tracking in miles or kilometers based on MPH or KM/H mode.
- Time tracking.
- Tracking location on map.
- Ability to turn tracking off/on.
- Longitude, latitude coordinates.

Map integration
- Satellite maps mode.
- Hybrid maps mode.
- Standard maps mode.
- Tracking location changes trajectory.

Compass
- Shows device real-time orientation to magnetic fields.
- Ability to switch between true and magnetic North.
- Location coordinates (longitude, latitude).
- Course

Share
- Start, end points, coordinates link email sending
- Map screenshot email sending
- SMS your location link