Astrå is the adventure of Hemera, the goddess of daylight
Astrå
by Pablo Molina Garcia
watch trailer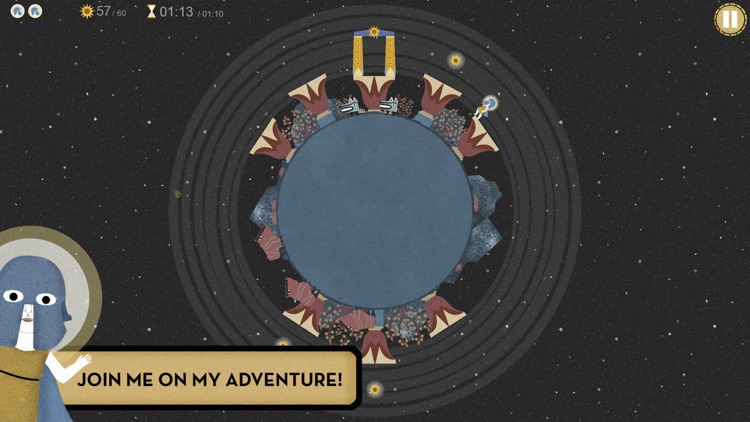 What is it about?
Astrå is the adventure of Hemera, the goddess of daylight. Help her fight darkness, and discover the wonders and secrets of the unique Astrå universe.
Simple and straightforward. Guide Hemera to the end point through one-touch controls. Avoid or defeat the enemies and traps!
Collect the daylight. Help Hemera collect the daylight spheres to combat the darkness.
App Store Description
Astrå is the adventure of Hemera, the goddess of daylight. Help her fight darkness, and discover the wonders and secrets of the unique Astrå universe.

In the media:
"Astrå is one of those rare titles that proves just how rewarding the simple things in life can be. By taking the tried-and-tested platforming formula and reducing it down to its very core, Molina has managed to assemble one of the most unique, elegant, and bewitching mobile games I've ever had the good fortune of playing." - Chris Kerr (Stuff)

"The graphics are beautiful and incredibly detailed, the music is soothing with whimsical sound effects, the controls feel natural and let you play it with one hand, and the gameplay is challenging." - Christine Chan (AppAdvice) - 4.5 / 5

"Really, Astra stands out among other orbital platformers for its unique art and great feel. But it is a trying game"..."that made the successes more rewarding, and it's long way to the top, that's for sure." - Carter Dotson (TouchArcade) - 4/5

Awards and recognition:
• App Store Editors' Choice, Best of 2015 and Greatest Indie Games.
• Indie Prize Nominee
• Big Indie Pitch Nominee
• Junceda illustration prize

Features:
• Arcade action.
• Unique art, music and gameplay.
• Designed for touch screen. Simple one touch controls.
• Auto-runner platformer with space physics.
• Go explore, solve small puzzles, and discover secrets.
• Master the game in order to compete in the Game Center.
• iCloud support
• 32 levels to explore (more to come as free updates)

Fabuloso team:
Pablo Molina - Game design, programming, production, level design
Laia Arqueros - Art concept and graphics design
Juan Molina - Sound design, level design, QA