Build and Play - Construction Stickers Sets provide hours of portable fun
Build and Play - Construction Play Scene
by MAX MOBILE, OOO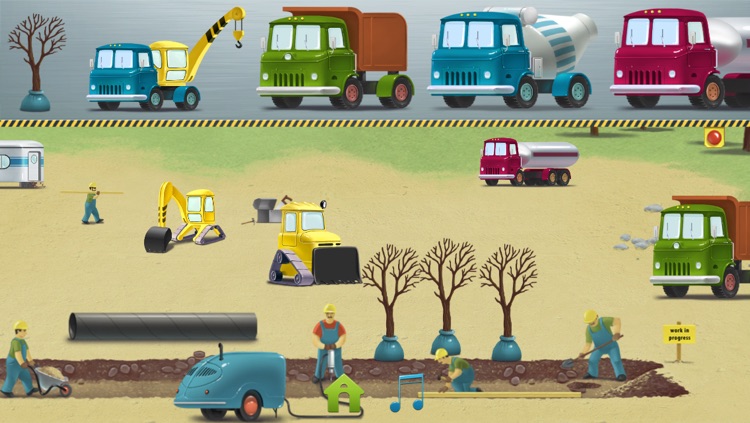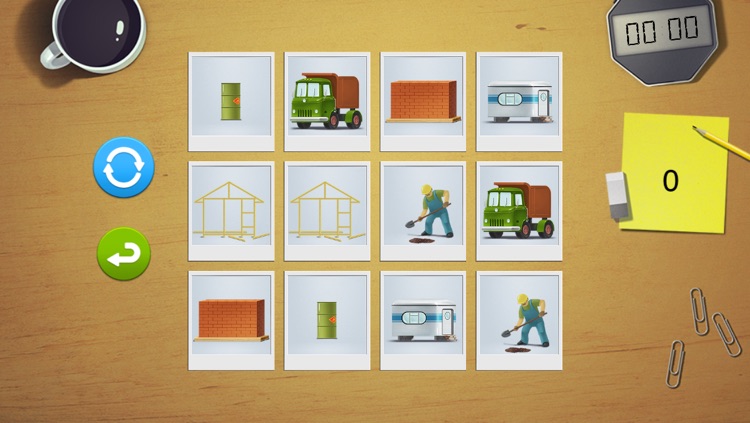 $1.99

in the App Store
An entertainment app that allows your child to build their own constructions scenes and play memory games.
Build and play! Your child gets to build their own construction scenes. Your child is able to populate their scene by dragging more than 30 different stickers into place. The stickers feature sound effects and simple animations.
Play memory games! The memory games consist of the same charming characters and machines, and can be played with four, six, or 16 cards.
What is it about?
Build and Play - Construction Stickers Sets provide hours of portable fun. Perfect app for fun at home or on the go.
App Store Description
Build and Play - Construction Stickers Sets provide hours of portable fun. Perfect app for fun at home or on the go.


**********************************************
IPAD 3 RETINA SUPPORT
**********************************************

With over 30 stickers to choose from, this play scene is not only portable fun for children, it's educational too!


"Memory game" - is a simple and easy classic memory match game with 3 difficulty levels:
- Easy: 4 cards
- Medium: 6 cards
- Hard: 16 cards

- Charming characters, bulldozers, pile drivers, dump trucks, and all sorts of heavy equipment and high quality illustrations.
- Cool graphics.
- Brings elements to life by tapping them.
- Turn on/off sound effects.

***Hold the sticker for a second and move the equipment to the scene.


* * * * * * * * * * * * * * * * * * * * * * * * * * * * * * * * * * * * * * * * * * * * * * *
We welcome your feedback! Please SHARE A REVIEW below.
* * * * * * * * * * * * * * * * * * * * * * * * * * * * * * * * * * * * * * * * * * * * * * *

STAY UPDATED! Be the first to know when we launch new Apps.
* Like us on FACEBOOK: http://www.facebook.com/wearefaces
* Subscribe to videos on YOUTUBE: http://www.youtube.com/wearefaceskids
* Follow us on TWITTER: http://twitter.com/wearefaces

CONTACT US! Interested in our cooperation project ? Do not hesitate, contact us now to know more details:

URL: www.wearefaces.com
Email: [email protected]