Circadia is an unbelievably simple, devilishly tricky, visual masterpiece

Circadia
by Simple Machine, LLC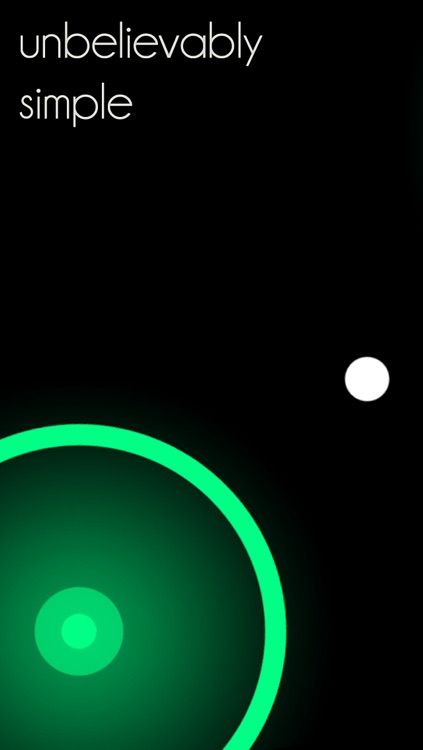 $1.99

in the App Store
Get the color bursts to converge on the white dot at the same time in this devilishly tricky puzzle game.
What is it about?
Circadia is an unbelievably simple, devilishly tricky, visual masterpiece.
For those who...
It's for any puzzle fan who enjoys a true challenge.
Not for those who...
Seriously. This is one challenging game. You're going to find it difficult to make it through all 100 levels. If you're not up for the challenge, just skip it altogether.
Why we love it
If you enjoy challenging casual puzzle games, you have to try Circadia. It can be painfully difficult at times, which makes it so satisfying when you complete a level.
Circadia is $1.99 but there are more add-ons
App Store Description
Circadia is an unbelievably simple, devilishly tricky, visual masterpiece.

The premise is simple enough. Each of the levels in Circadia feature a constellation of musical colors seeking a rhythm. To solve the puzzle you must figure out the sequence. Just get the color bursts to converge on the white dot at the same time.

What's so hard about that?

At the beginning, it's one of simplest games you'll ever play, by the end, you'll be amazed how this basic interaction continues to find new ways to keep you challenged and stumped.

Circadia is a unique rhythm puzzler that features 100 unique ear bending puzzles meticulously designed to challenge your senses. It's not like any puzzle game you've ever played before.

Enjoy with caution.



Features:

Super simple pick up gameplay for all ages

100 beautifully crafted levels

Play morning, noon, or night with infinity mode

6 fantastic mood inducing instruments

Full iCloud integration so your progress saves on all devices

Game Center achievements

Optimized for iPad Retina, iPhone 5, iPad, iPhone, and iPod


And here is what the press thinks about Circadia:

"Extremely clever stuff"
- Edge

"Expect to have your eyes and ears fully occupied."
- Touch Arcade

"Opens up like a fine wine"
- G4TV

"Re-tunes your brain, harmonizing it with a cadence that lets you hear the world differently."
- Kotaku

"A brilliant puzzle game where failure is just as satisfying as success."
- Penny Arcade