A flat Rubik's Cube waiting to be flipped and flopped.
Invert - Tile Flipping Puzzles
by Noodlecake Studios Inc
watch trailer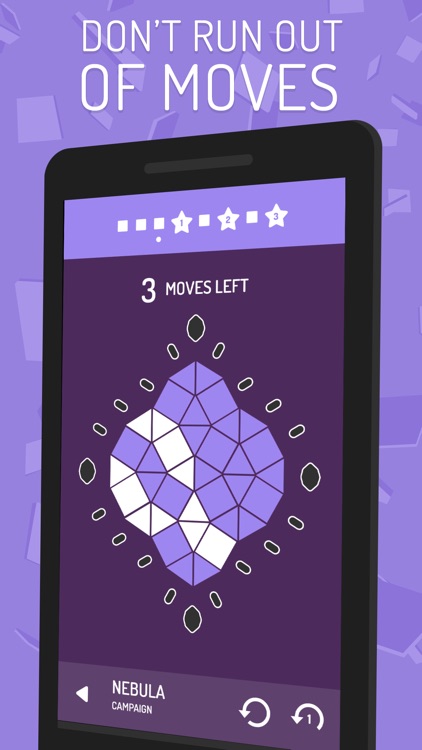 $2.99

in the App Store
We got to preview the game at GDC in March, and now it's available for everyone. Get ready for an all new puzzle challenge that will test you to flip and flop the tiles to make one uniform grid. It's a bit like a flat Rubik's cube as you try to figure out the right order to flip specific patterns of tiles, so that everything comes together as one.
Challenging puzzles. Invert - A Minimal Puzzle Game features many different board layouts with colored tiles on them. Your job is to flip all tiles in a row or column so that one color shows up on the board. Things start out easy enough but get progressively more difficult as you go.
Minimalistic aesthetic. Invert features a gorgeous minimalistic aesthetic that is pleasing to the eyes. The animations are smooth and fluid and everything is rather seamless. The game also has a fantastic ambient soundtrack that will help put your mind at ease so you can focus on solving the puzzles.
Various modes. Invert features three different modes: Campaign, Challenge, and Expert. Campaign has you solving puzzles in a limited number of moves, while Challenge has you going against the clock but you can do as many moves as needed. Expert is like Challenge, but much harder.
What is it about?
33% Off For Launch Week!
App Store Description
33% Off For Launch Week!
Invert is a tile flipping puzzle game for fans of brain teasers like Reversi, Go, Sudoku, Solitaire and Rubiks Cubes.

**REVIEWS**
"Just what we are looking for in a puzzler" - 8/10 PocketGamer
"Watching the tiles shift color is mesmerizing." - AppAdvice
"...a game that's as smart as it is welcoming." - Gamezebo

In Invert you press buttons around a tile grid that flip a certain pattern of tiles. Your goal is to make all tiles the same color using as few moves as possible. Easy to solve, but hard to solve well.

GAME MODES
- Campaign: Solve levels in certain amount of moves. Take as long time as you need - there's no time limit.
- Challenge: Solve levels against the clock. Use as many moves as you want.
- Expert: Similar to Challenge Mode, but a lot harder. Like, a *lot* harder.

FEATURES
- 20 mind-bending patterns with 1000's of combinations
- Over 120 hand crafted levels
- Custom soundtrack per level
- 2 unique gameplay modes
- 1 expert mode.
- 0 distracting advertisements or commercials

Invert is made by Glitchnap, a Copenhagen-based band that makes games instead of records, and published by Noodlecake Studios.

"If you're a big fan of Rubik's Cube-type puzzles, Invert should fire your engines."
- AppAdvice

"Invert ... should give puzzle fans something tasty to chew on."
- TouchArcade