Cityglitch is a spooky puzzle game that's full of charm.
cityglitch
by Peter Rockwell
watch trailer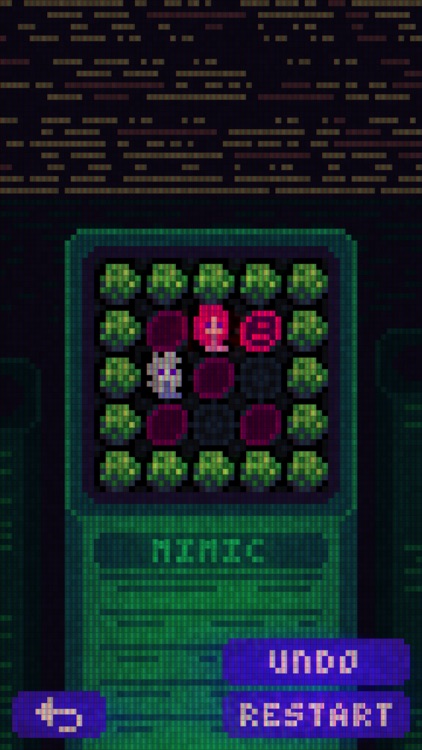 $2.99

in the App Store
Cityglitch is a fantastic puzzle game about glitches, but not in the way that you'd expect.
Plenty of levels. Cityglitch is packed with plenty of content for the value. There are 95 puzzles spread out across seven cities, including three boss fights. You must clear current puzzles to gain access to new ones. Can you solve them all?
Don't get caught. As the city witch, you must help light up the runes to complete the ritual and release the glitch. But watch out — after you move, enemies and obstacles do too, so plan your moves carefully!
Get the runes. You can move horizontally, vertically, and diagonally. Get the city witch to light up the runes and release the glitches. Be careful, and don't get caught.
What is it about?
The visuals in Cityglitch are unique and distinctive, as the game carries a retro, pixelated art style that is rather nostalgic. The pixels are rather large compared to other pixel art titles, so it reminds me of my old [CRT monitors](https://en.wikipedia.org/wiki/Cathode_ray_tube) with [MS-DOS](https://en.wikipedia.org/wiki/MS-DOS). While the graphics feel more like 8-bit than anything else, I still found the various characters and objects to be pretty identifiable once you get start playing. Cityglitch is full of bright and vibrant neon colors, so it's definitely eye candy. Animations are smooth and fluid, with no lag on my iPhone 7. Cityglitch also features an eerie chiptune soundtrack that is delightful to listen to and adds to the overall mood of the game.
App Store Description
the cities are glitching out
they need you, city witch!
save the cities from their glitches
solve turn-based puzzles on haunted city rooftops

fly to haunted cities
land on rooftop puzzles
tap to move across tiles
bewitch cats
dodge arrows
avoid city spooks and dark things that skitter
light the runes to complete the ritual
release the glitch

features:
- 95 tricky levels
- 7 glowing cities
- 7 boss puzzles
- 3 spooky achievements
- wyrd atmospheric music
- vibrant pixels
- glitchy shaders
- no ads or in-app purchases
- no internet connection required
- works great on iPhone and iPad
- supports portrait and landscape modes
- high and low graphics options