Causality is a puzzle game about manipulating time, altering the sequence of events and changing the outcome of each level
Causality
by Loju
watch trailer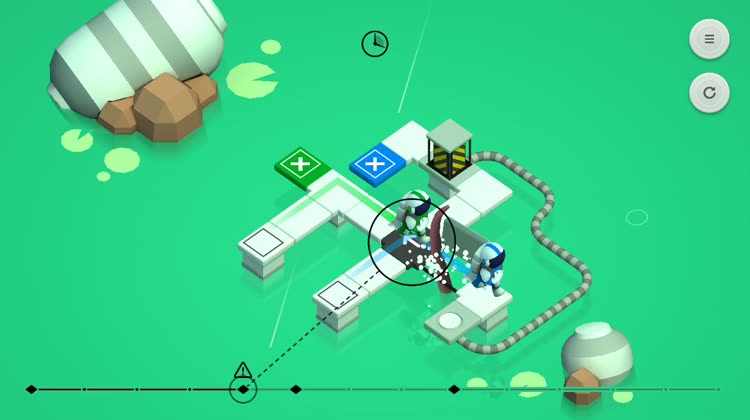 What is it about?
Causality is a puzzle game about manipulating time, altering the sequence of events and changing the outcome of each level.
Manipulate time. Causality is a game about manipulating time and dealing with paradoxes in order to get your astronauts where they need to go. Move time forward and backward to get your colored astronauts to their matching exits.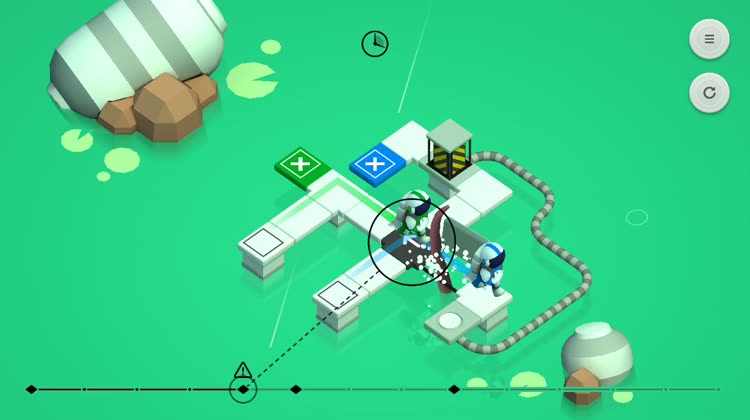 Challenging levels. There are 60 levels in Causality, and while the game starts off easy enough, things get more intricate the further along you get.
Fun visual effects. Causality is full of gorgeous visuals. Plus, when you manipulate time, there are realistic visual effects that really add an entirely new layer of depth to this charming puzzler.
App Store Description
Causality is a puzzle game about manipulating time, altering the sequence of events and changing the outcome of each level.

Set across strange and alien landscapes, help a group of stranded astronauts find a route to safety. Travel through time, work with your past selves and solve paradoxes as you take on this uniquely challenging puzzler.

Each level represents a brief but hazardous moment in time. Levels are completed by guiding each astronaut to an exit that matches their colour, within a limited time frame. When all astronauts reach an exit the level is complete.

- Control time and change the outcome of each level
- Work with your past selves to solve puzzles
- 60 levels to complete
- 13 achievements to unlock