Fact or Fiction?
Electoral 2016 - Create Presidential Election Maps
by Carnevale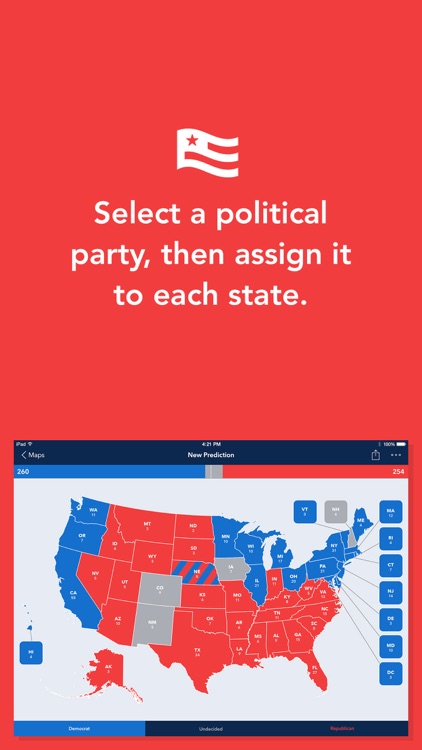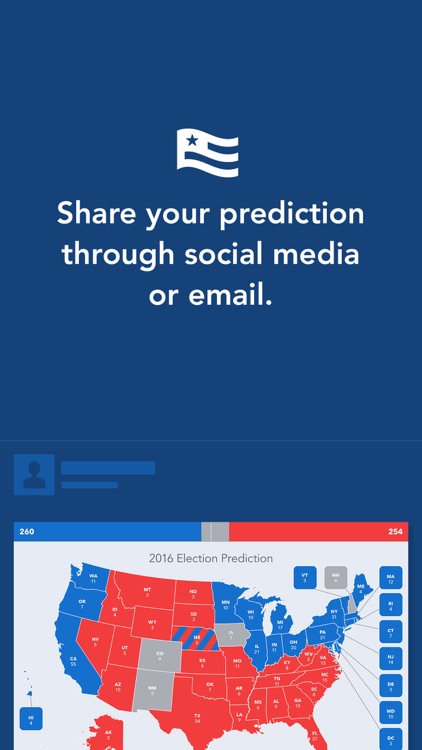 $1.99

in the App Store
Will your candidate win or are they headed to a loss? Find out with this presidential map making tool.
What is it about?
In order to become president, someone needs to collect 270 electoral votes. With this app, you can see what states your candidate will need to go over the top.
For those who...
Follow the election closely
Like to map out possible scenarios
Not for those who...
Have no idea what red vs. blue means
Would rather that none of the candiates win.
Why we love it
We're electing a new president this year. This app is a great way to see who has the best chance at victory.
App Store Description
"Electoral 2016" is the latest app from the creators of the 2012 election's #1 Electoral College app.

EXPLORE DIFFERENT OUTCOMES OF THE 2016 ELECTION
- Make your own state-by-state Electoral College predictions for the 2016 Presidential Election with Electoral, the app for iPhone and iPad.
- Create alternative scenarios of the 2016 Election like a pro with this fully featured app.

SAVE AND SHARE MAPS
- Save maps to explore multiple election scenarios.
- Share maps with friends via Facebook, Twitter and Email

HISTORICAL MAPS
- Gain insights on voting trends for each state by exploring our Historical Maps, which show Electoral College outcomes for each election since 1972.
- Create a new map based on a Historical Map using the "Duplicate Map" feature.

ADVANCED FEATURES
- Supports Nebraska and Maine Congressional District Electoral Votes
- Historical Maps reflect changing Electoral College vote totals over the years

Download Electoral, the app for iPhone and iPad, for the ultimate Electoral College Prediction Experience!

WE WANT TO HEAR FROM YOU
- We have added a ton of features from our users in this latest version. Have more ideas on how to make this app even better? Please contact us on Twitter: @electoralapp