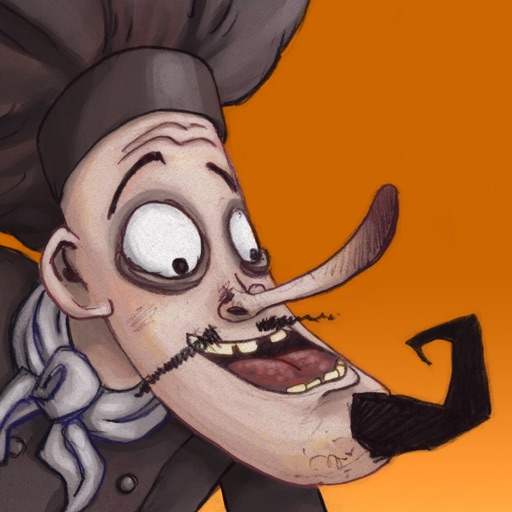 Apps Playground 'One of our favourite children's books apps'

Feed-'Em Fred (The Chef of Dread) interactive storybook (for iPad)
by Digital Leaf
What is it about?
Apps Playground 'One of our favourite children's books apps'
For those who...
It's ideal for parents who want to establish good eating habits for their child.
Not for those who...
The story is designed for young readers ages three and up.
Why we love it
If your child is a picky eater, the chef of dread can help. Your child will want to come back to the story again and again to play with all of the interactive objects.
App Store Description
Apps Playground 'One of our favourite children's books apps'
Padgadget (4 stars rating)
Persian Cat Press (8 out of 10 rating)

This charming, rhyming story is a delight-a-minute classic for young readers (aged 3 and up). It's all about a young boy who just won't eat his fruit and vegetables until he meets a chef with a horrible difference. Full of beautiful illustrations and surprising animations it's great fun for the whole family with a healthy message at its heart. Kids will watch, play and come back to it again and again.

SPECIAL FEATURES

- 28 pages of rhyming, age-appropriate text.
- Simple interface for young children's ease of use.
- Interactivity on almost every page – things to move and noises to make.
- Surprising animations that will delight young minds.
- Horrible creepy-crawlies that actually move – kids just love this!
- Lots of humour that everyone will enjoy – mums and dads included.

THINGS TO TRY

- Wipe away the food that gets thrown onto the screen.
- Dial the illustrated iphone and see who comes!
- Tilt the screen and make the trifle slide down the table.
- Interact with Fred and see what he has to say.
- Pour salt on the snails – see what happens!
- And much more besides…

Please write a review below – we really appreciate your feedback.

STAY UPDATED on our future titles by visiting our site: www.digitalleaf.co.uk
Follow us on Twitter @digitalleafuk
Like us on Facebook: http://facebook.com/digitalleafuk

CONTACT US

For technical help email us at: [email protected]

Recommended ages: 1-3, 4-7