50% OFF
FunSlides - Make HD video from photos
by Entappie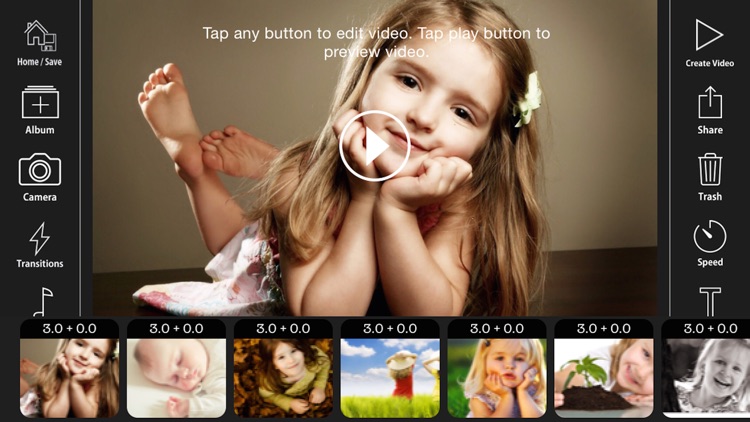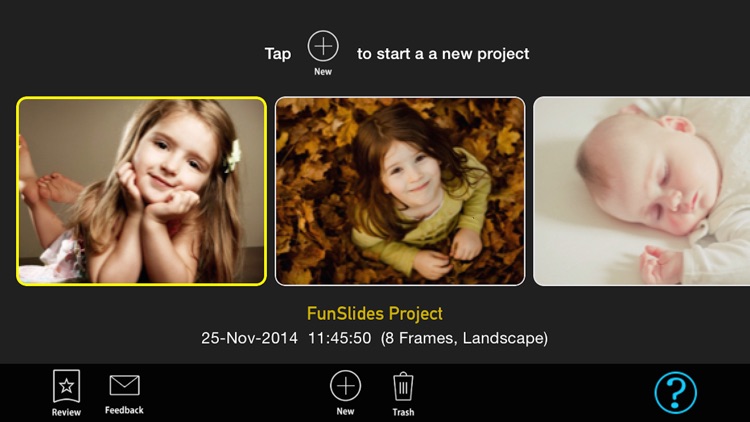 What is it about?
50% OFF! LIMITED TIME SALE! With FunSlides you can create fantastic REALTIME, HD video slideshows from your favorite photos. You can import photos from your iPhone's camera roll or take new photos with your iPhone camera. After adding photos to your project you can add text to each one of them. Once your photos are arranged in order and your text has been added, insert the transitions you would like between photos. Finally, before publishing your project add a sound track from FunSlides built-in music library, iPod music library or record a custom narration, with voice over feature. When everything looks in order, share your video via email, Facebook, or YouTube. The app includes 13 built-in music themes, multiple text options with various fonts, colors,sizes and seven transitions to choose from.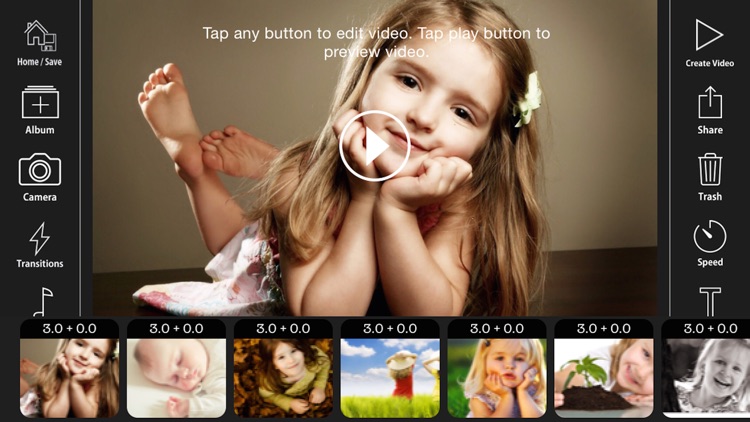 For those who...
It's for those who want to share a collection of photos in a meaningful way.
Not for those who...
If you want to edit videos, this isn't the app. It's a slideshow creator through and through.
Why we love it
If you have a collection of photos you want to share, do it with FunSlides. Bring it out on a rainy day and fiddle around until you have something you can be proud of and share.
App Store Description
50% OFF! LIMITED TIME SALE! With FunSlides you can create fantastic REALTIME, HD video slideshows from your favorite photos. You can import photos from your iPhone's camera roll or take new photos with your iPhone camera. After adding photos to your project you can add text to each one of them. Once your photos are arranged in order and your text has been added, insert the transitions you would like between photos. Finally, before publishing your project add a sound track from FunSlides built-in music library, iPod music library or record a custom narration, with voice over feature. When everything looks in order, share your video via email, Facebook, or YouTube. The app includes 13 built-in music themes, multiple text options with various fonts, colors,sizes and seven transitions to choose from.

FunSlides help you to organise and save your precious memories in form of video. You can instantly share your creative videos with family and friends. It is also a perfect app for classroom and business needs. You can quickly create video presentations along with customised text and background narration. FunSlides is a compelling tool that capitalises on the creative talents of the students.

See what people say about us
* appoLearning :Project-type apps generate great interest with "digital generation" students.

We believe in continuous improvement of our applications on basis of your feedback. 

CONNECT:

• Twitter: @funslidesapp
• Twitter: @entappie 

• Facebook: EntappieCorpo 

• YouTube: Entappie
• Email: s[email protected]

Please send email to support and we respond.

You may convert your photo collections to videos for

•Birthdays
•Farewell parties
•Weddings

•Trips

•New born
•Your random photos on iPhone

•Gather on spot photo memories from your iPhone camera



Funslides also offers following features
•HD resolution of 720p is supported

•320p,480p, portrait and landscape resolutions are supported
•Unlimited photos can be taken from camera

•Unlimited photos can be selected from photo library
•Adjust display time for video frames from 0.1 seconds to 30 seconds

•13 built-in music themes along with option to import from your iPod library
•Play background music prior to selection
•Add text on your photos with different fonts, colors and sizes
•By default each photo will be displayed for 3 seconds.

• Feature to preview video once video creation is completed.
• Feature to edit video after preview.

• Feature to select photos in desired order.

• By default photos will be arranged in order of selection

•View added photos in filmstrip by scrolling through thumbnails
•Tap and drag a thumbnail in filmstrip to rearrange photos

• Updated help format and comprehensive help.

• Single picture can also be selected to create video.

•Quick video creation on your iPhone

•Delete photos and add new ones

•Edit video after creating it
•Save video in Photo Album
•Share your best videos via Email, Facebook & YouTube