REQUIRES iPhone 5s, iPad Air 2, iPad Mini 4 or better
Glitchskier
by Shelly Alon
watch trailer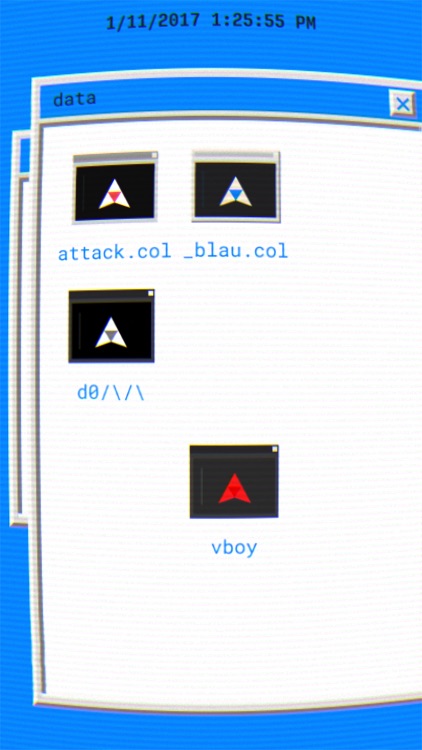 What is it about?
REQUIRES iPhone 5s, iPad Air 2, iPad Mini 4 or better.
Challenging boss battles. Use your reflexes and skill to take on challenging boss battles once you get past the small foes and obstacles. Do you have what it takes?
Retro goodness. Glitchskier is a completely retro arcade shooter that takes you back to the days of CRT monitors. Experience a glitchy hacker's dream as you fly and shoot cryptic enemies and avoid being erased into nothing.
Like a real computer. Glitchskier's unique CRT goodness replicates the old-school computer experience, complete with distortion and static effects.
App Store Description
REQUIRES iPhone 5s, iPad Air 2, iPad Mini 4 or better.
===============================
fiction-warez presents: GLITCHSKIER
===============================
. Developer: Shelly Alon
: Release Date: 2/02/2017
² Cracked by: fiction-warez
³ Game Type: Shoot Em Up
===============================
Game information:
===============================
Glitchskier is the new action game by Shelly Alon, the developer who brought you Partyrs and Sputnik Eyes.

Bullet hell at its finest: nervewired action, boss fights, rethought game systems and much more... With unique looks, handcrafted effects, and extraordinary music by Tom Schley, Glitc³ki.|r i5 fa ERROR 0x00004f5 :::
===============================
Features:
===============================
* 4 bosses
* ∞-mode
* >>>ERROR 0x00000100 ::: cts
* 12 color pallettes
* music by tom schley
===============================
http://www.glitchskier.com
http://www.shellyalon.net
===============================
+ + + + Quality releases + + + +
NOTE: as usual, support the developers you like.
/ TEAM FICTION