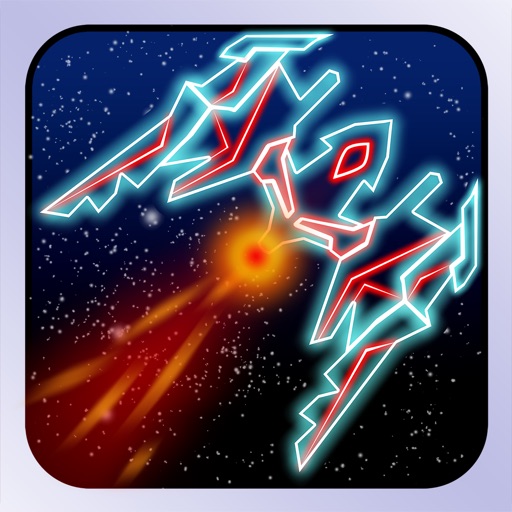 ** From the creators of Hyperlight

Hyperwave
by Alessandro Avigni
What is it about?
** From the creators of Hyperlight !!
For those who...
It's for fans of space shooters.
Not for those who...
The controls can take some getting used to since you can change the direction of fire. They're highly sensitive.
Why we love it
If you're into retro space shooters, check out Hyperwave today. It's from the same team that brought you Hyperlight, so you know you're in for a visual treat.
App Store Description
** From the creators of Hyperlight !!

"Hyperwave certainly doesn't put a foot wrong when it comes to visual presentation." PocketGamer

Finally, after over an year, the battle against the evil aliens invaders continues with Hyperwave, the new neon retro space shooter of the hyper-series created by the same team of Hyperlight!

Hyperwave combines the mechanics of classic arcade games of the old 80's with those of modern sci-fi shooters, offering a both familiar and innovative gameplay which includes all the elements that make great a traditional shoot 'em up, but reproposed in a different context in which a strong strategic component is added to fast-paced action!!

Your goal is to defend the last shield that protects humanity by destroying all the endless waves of cosmic enemies before they can damage it.

Hyperwave's space-fighter is really powerful and is able to enhance its attack power significantly also using a wide assortment of weapons, special-powers and useful drones that will give you an hand in the difficult mission of containing the alien horde.

Features:
* Universal App: runs in HD on iPad and Retina Display devices.
* Great gameplay, attack and defend at the same time!
* Stunning 2.5D neon-style graphics, effects and animated backgrounds.
* Arcade mode with 50 different waves.
* Infinity mode for an endless challenge!
* 12 vulcan upgrades and 5 different special weapons.
* 3 devastating special-powers and smart friends drones to command.
* Wide variety of enemies to face, each with its own peculiar behavior.
* Several exciting techno musics!
* GameCenter achievements, global leaderboards and challenges support.


For any problem with the game contact us at: [email protected]
------------------------
Enjoy our LATEST games:

- Scarecrow in Zombie Land
- Devil Slayer Gunman
- Caveman Dino Rush
- Alien Apocalypse
- Zombies After Me!
- Deadly Moto Racing