A simple game of touch, pleasure and joy
Luxuria Superbia
by Tale of Tales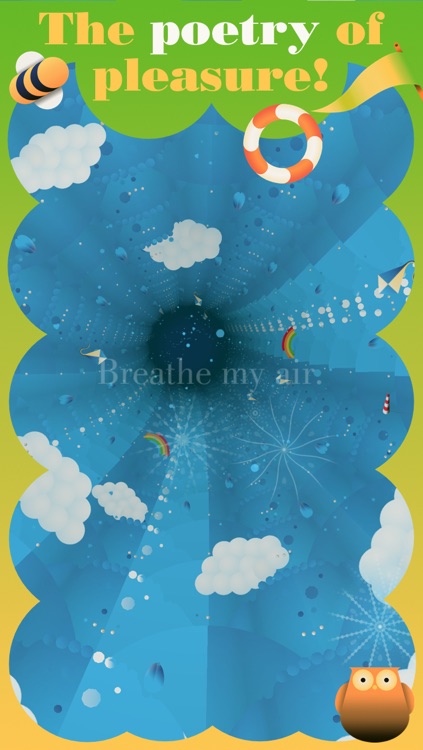 What is it about?
A simple game of touch, pleasure and joy.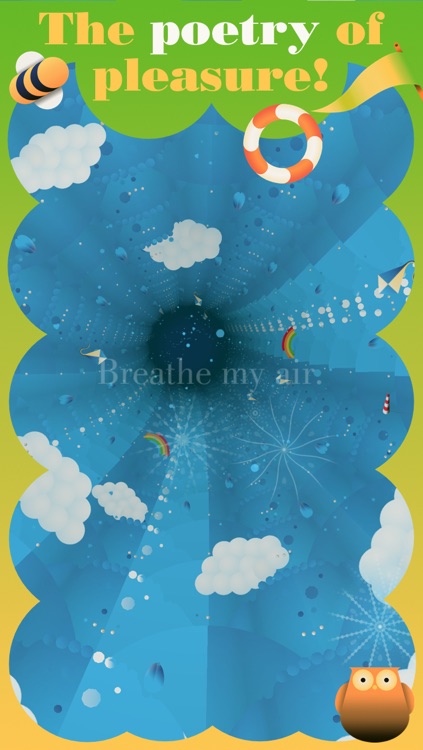 App Store Description
A simple game of touch, pleasure and joy.
Luxuria Superbia is a colorful, musical journey made to fill you with joy. Exciting designs explode from your touch as you glide through playful stylized flowers. It's all about the experience and the interaction.

--> Requires at least iPad 2, iPad mini, iPhone 4 or iPod touch (5th gen.)

http://luxuria-superbia.com

"Luxuria Superbia is a bright, vibrant game that will make you smile as much as it will make you blush."
— Andrew Webster, The Verge

"Like many a human partner, it offers very little explicit instruction on how it wants to be caressed, but plenty of feedback to learn from."
— Leigh Alexander, Slate

"Colorful… and oh-so-touchable. So touch it. You know you want to."
— Andrew Vestal, Gaming Intelligence Agency

"It's terrific! Lovely, sweet, and in its own way, quite funny."
— Patrick Smith (Vectorpark)

"Its pretty darn wonderful."
— Rudolf Kremer (Eufloria)

"What if Georgia O'Keefe and Claude Monet had a videogame love-child?"
— Chris Bateman (iHobo)

There's twelve flower-like tunnels and a garden with a temple.
In the garden, you select a flower by turning the dial.
When you complete a flower the next one is unlocked.

A flower always starts out colorless.
But when you touch it, color fills the tunnel.
Stay in the glowing flower as long as possible!

Play slowly and gently to get a high score.
Just pushing through as fast as you can will result in failure.
The game wants you to take it easy and be playful.

The blush you cause to a flower imbues the garden too.
For each flower, there's a column in the temple.
Time spent in a blooming flower makes its column grow.
The garden starts blank, just like the tunnels.
But over several journeys, it flourishes with color.

Bring color to the flowers, bring joy and beauty to the garden!

- Stimulating fun that brings you an experience of joy and happiness.
- Dynamic music by Walter Hus responds to your every touch.
- Playful, sensual interaction with lush colorful levels.
- The game engages with you –alone or with a friend– as an encouraging partner.

Launch Trailer: http://www.youtube.com/watch?v=VmiosE-N8tU
Play Trailer: http://www.youtube.com/watch?v=Z6RXlsiXXOo
People Trailer: http://www.youtube.com/watch?v=fBhv9p5NDnw

------

Winner of the IGF Nuovo Award 2014
Finalist in Amaze 2014
Finalist in IndieCade 2013
Jury's Honorable Mention in IMGA 2014

------

一款关于触摸和欢乐的简约风格游戏。
花瓣的世界是一款能够带给玩家多彩音乐之旅的游戏,当你滑过风格独特的花瓣世界时会感到其独特的激动人心的巧妙设计,总之这是一款能够带给你丰富交互体验的作品。


游戏为玩家提供了约12个满是花瓣的通道和一个有寺庙的花园。
在花园里,通过转动转盘来选择一朵花。
只有当通过了当前的花朵时,才能解锁下一个。

然而每朵花在开始的时候的颜色都是很淡的。
但是一旦你触摸,它的颜色就将充满整个通道。
你需要尽可能久地待在这不断成长的花朵中!

缓慢而又温柔地体验能够得到更高的分数。
如果你太急躁的话很可能就会失败。
游戏需要你放松自己并感受到其乐趣。

是你让花朵变得"脸红",这同样也会影响到整个花园。
对于每朵花而言,在寺庙中是都有各自的位置的。
盛开的花朵会慢慢地让整个花园多彩起来。
花园和通道一样,刚开始也是空白的。
但是经过几次旅程之后,整个世界都会多彩起来。

将花朵变得多彩起来,将花园变得充满经历和欢乐!

- 能够带给你欢乐和刺激的体验
- Walter Hus 制作的动态音效会根据你的买一个动作做出反应
- 伴随欢快、又触感的交互体验的是丰富多彩关卡设计
- 游戏对于你而言就相当于独自一个人或是有个朋友在身边 - 就像有一个能够不断鼓励你的伙伴。
Disclaimer:
AppAdvice does not own this application and only provides images and links contained in the iTunes Search API, to help our users find the best apps to download. If you are the developer of this app and would like your information removed, please send a request to
takedown@appadvice.com
and your information will be removed.