What do you feel like watching?
Movie Library+ By Tryvin
by Mostafa Ashour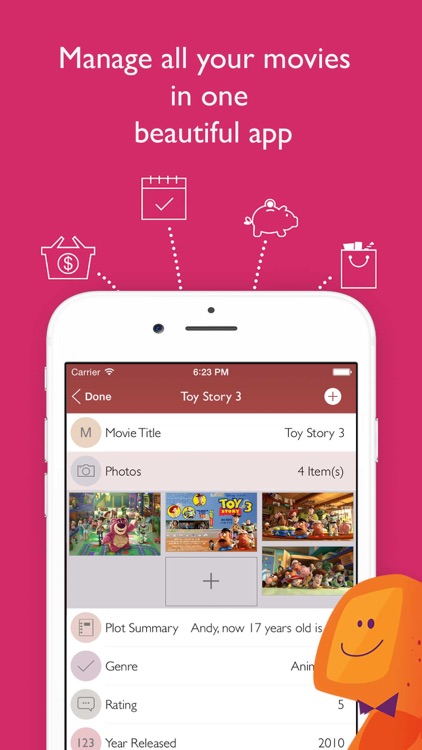 What is it about?
A beautiful simple to use app that allows you to catalog, filter, sort, and manage all the movies you own. Capture information, cover art, voice memos and/or add personal details. Digital, Blu-ray, DVD, VHS, and more!
For those who...
It's great for movie buffs with big collections.
Not for those who...
Everything needs to be entered manually, which can be a time consuming process.
Why we love it
If you have movies spread out between a variety of mediums, download Movie Library today. You'll never forget about another favorite or classic again.
App Store Description
A beautiful simple to use app that allows you to catalog, filter, sort, and manage all the movies you own. Capture information, cover art, voice memos and/or add personal details. Digital, Blu-ray, DVD, VHS, and more!

——————
Features
——————

- Apple Watch Support. Review and search through your catalog on your watch.
- Lightning fast search
- Sort by different movie fields
- Add pictures, videos and URLs
- Multiple viewing options.
- Full template customization that allows you to add any extra details/fields to your movie collection:
• Add voice notes
• Take handwritten notes or sketch drawings
• Track locations on the map
• Choose any of the available 20 different information types like Text, Number, Photos, Videos, Handwritten Notes, Voice Recordings. (Full list below)

- Offline access to your collection

- Export your collection to PDF or CSV

- Customizable appearance with multiple theme colors

- Password protect your data with a pin code

——————
Data types
——————
Modify your movie collection template with any of the following data types:

• Text
• Number
• Choices (Multiple selections)
• Checkbox
• Photo and video collections
• Time
• Date
• Rating
• Location
• Phone Number
• Email
• URL
• Sketches and handwritten notes
• Slider
• Color
• Voice notes and audio recordings
• Stopwatch
• Lists of items
• Notes