When you absolutely need to focus on your words
OmmWriter for iPad
by Herraiz Soto & Co.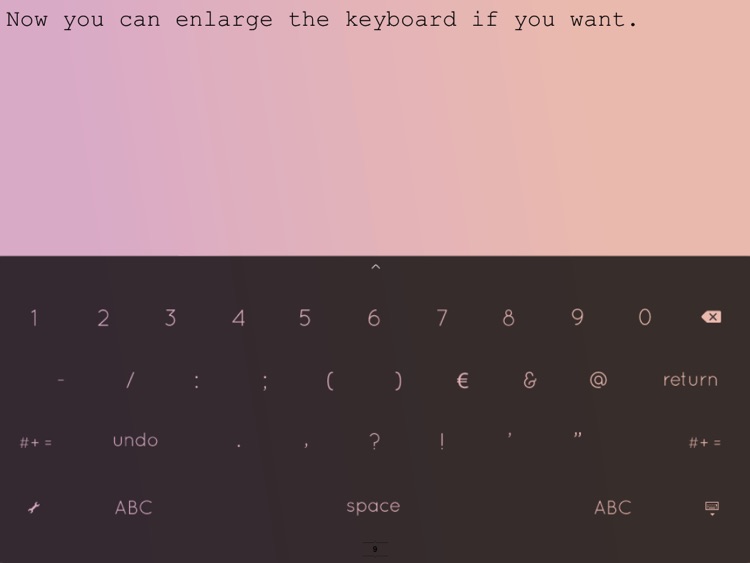 Removed

from the App Store
OmmWriter for iPad is a unique text editor because it strips away all features and provides you with a beautiful, minimalistic background with some soothing sounds to help you focus on what's important — your words.
What is it about?
This is an interesting app because its feature is about a lack of features. OmmWriter wants you to focus on your writing. Sound easy? Sit for a moment and it's quick to see our lives are filled with distractions. OmmWriter looks to change that with a clean interface. It wants to calm you as you write. Soothing music plays as you work, while your canvas can resemble a number of serene backgrounds. It's easy to pass up this app as a one-trick-pony, but there's something to be said for simplicity and relaxation. The quality of your work may just improve from that lack of mental stress.
For those who...
Like to be completely immersed in their writing environment
Find it easier to focus when there is soothing music in the background
Not for those who...
Just want a basic text editor
Don't need the fancy backdrops and sound effects
Why we love it
OmmWriter provides users with a gorgeous canvas for writing, and since you're kind of whisked away to your own private writing world, it's easier to focus.
App Store Description
***Existing users: For a happy update experience, please read "What's New in this Version" below. :)***

***New users: Thanks for choosing the new OmmWriter for iPad. Welcome to the family!***

A wise man once said "We are all at the mercy of our wild monkey minds. Incessantly swinging from branch to branch." With multiple windows and applications all vying for our attention, we have sadly adapted our working habits to that of the computer and not the ***Existing users: For a happy update experience, please read "What's New in this Version" below. :)***

A wise man once said "We are all at the mercy of our wild monkey minds. Incessantly swinging from branch to branch." With multiple windows and applications all vying for our attention, we have sadly adapted our working habits to that of the computer and not the other way around.

OmmWriter is a humble attempt to recapture what technology has snatched away from us today: our capacity to concentrate.

Voted as best new application by cultofmac users in 2009, OmmWriter is a tool that makes writing a pleasure again, allowing users to be alone with their thoughts; to concentrate and to write without distractions. More than a word processor, OmmWriter is a place to get inspired.

The secret to OmmWriter lies in its simplicity and apparent lack of functionality. OmmWriter Dāna pays special attention to audio and visual effects that contribute to the overall writing experience. We have spent a considerable amount of research time and effort in the audio-visual experience to promote and enhance creativity. Dāna II is the fruit of this investigation with new dynamic backgrounds employing chromatherapy techniques as well as new sound effects.

If you are a scriptwriter, blogger, journalist, copywriter, poet or just someone who enjoys writing, welcome back to concentrating.

What others are saying:

"You either love it or you hate it. Some Cult readers loved it so much they voted it as one of the best new applications of last year." –John Turnbull for Cult of Mac

"Part word processor, part work of art, OmmWriter is a must for people who journal, blog, or do any kind of writing where creativity and idea-generation is key. Give it a try." -Michael Grothaus for TUAW

"The modern computer experience is amazing for distracting you from work… Omm Writer Dana doesn't lock you in a dark room until you force the words out, but rather creates a space in your head that allows you to focus on what you want to say." -Bill Stitleler for Appletell