It's Time to Crash the Party in Party Hard Go, Now on Mobile
Party Hard Go
by tinyBuild LLC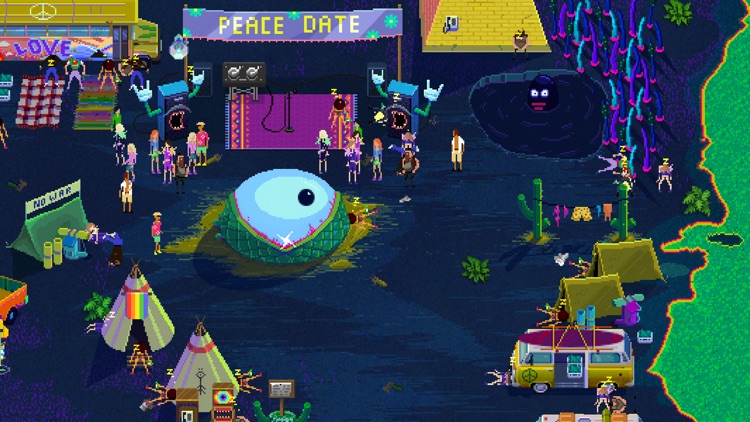 $6.99

in the App Store
Party Hard Go is the mobile port of the popular Steam game. Now you can crash the party on-the-go!
Kill everyone. The goal in Party Hard Go is to kill everyone attending the party. To do this, you'll have to pick people off one-by-one or use the environment to your advantage with traps and other hazards. But be quick after your kill so you don't get caught by the cops!
Intuitive controls. Party Hard Go has been optimized for the touch screen with your choice of two different control schemes for your play style.
Blend in but don't over do it. After you just offed someone, you'll need to get away from the body quickly before someone notices and calls the cops on you. To avoid suspicion, you can blend in with the crowds by dancing. But don't overdo it, or you'll get beat up for other reasons.
What is it about?
Party Hard Go lets you play as a neighbor who is fed up with the noise of the party next door. One way to stop a party is to start killing everyone in attendance. Your goal is to take out every member of a party one by one, and try to do so without alerting other guests, who could call the police. There are multiple party scenarios included with all kinds of ways to take our party goers as stealth as possible.
Why we love it
The retro graphics are great, the music is quirky, the sounds are fun, and the controls are nicely optimized for touch screens. The game may seem easy, but it's a lot harder than you think.
App Store Description
"You'll easily find yourself losing hours at a time to the intriguing puzzling rhythms of the killing." 8/10 - PocketGamer

It's 3am. Your neighbors are having a loud party. Stop them in Party Hard, tinyBuild's award winning Stealth Strategy game. Follow detective John West as he uncovers the truth behind a series of stabbings at parties taking place around the USA.

"Amazing Stealth Strategy Game" - Eurogamer
"Weirdest Game" - Hardcore Gamer
"A ridiculous sense of humor" - Venturebeat
"I love it" - Jesse Cox

In Party Hard, you play as someone who is really tired of the neighbors having loud parties. Instead of calling the police, you decide it's a better idea to kill everyone – using your faithful knife and the environment. The tactical strategy follows a series of killings at parties through-ought the USA.

The developers used to work mostly on casual, family-friendly games - until they participated in a game jam, creating the first prototype for Party Hard. TinyBuild backed up the original developers – Pinokl Games – to create a full version that's now on iOS!

Party Hard has semi-procedural environments and focus on unique ways of killing people. In the greatest traditions of sneaking games, your main goal is not to get caught, while silently picking off unsuspecting victims one by one. Dancing and blending in during a suspicious situation is key.

- A (not)serious story that follows a series of murders through the USA
- 19 unique levels in the main campaign with random variations on each one
- Half a dozen extra levels
- Use traps, cause explosions, become a ninja
- Multiple unlock-able characters
- Special random events, like a bear coming in and killing everyone for you
- Trigger the DEA, SWAT cars, paramedics, firefighters to come in and ruin the party

5 Playable Characters!
- The guy who wants to get some sleep
- The ninja who is fast, stealthy, has a smoke bomb, but shouldn't be seen
- The cop who can carry around bodies without suspicion, and frame other people
- The girl who can knock people out
- The butcher who has a chainsaw