"As a huge puzzle game fan, I'm in love with Partyrs
Partyrs
by Shelly Alon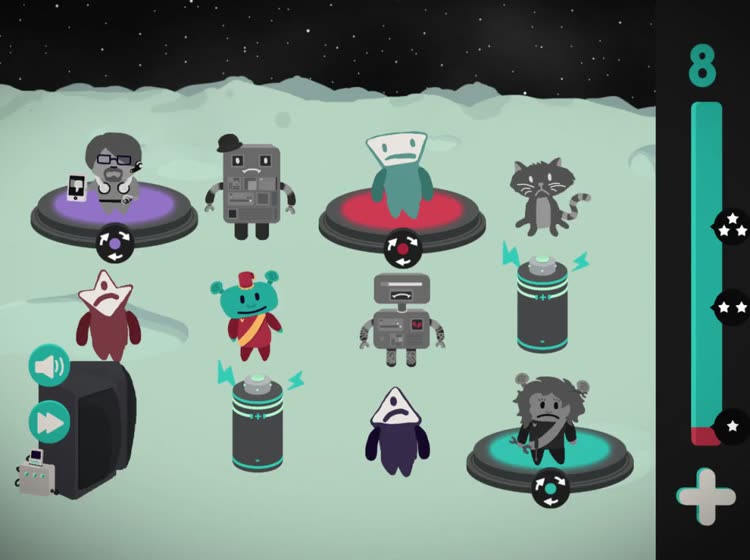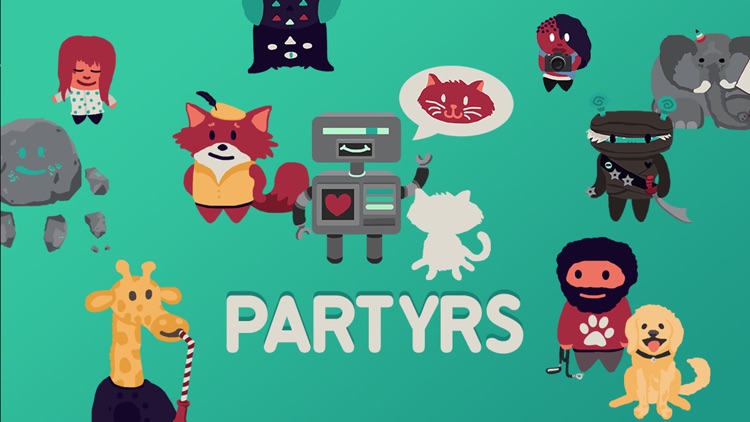 What is it about?
"As a huge puzzle game fan, I'm in love with Partyrs." 4,5 / 5 - App Advice
For those who...
It's ideal for fans of the matching game genre who want something different.
Not for those who...
The only reason you should skip this one is if you want something fast pace.
Why we love it
If you're tired of the same old matching game formula, you have to check out Partyrs. It's completely refreshing.
App Store Description
"As a huge puzzle game fan, I'm in love with Partyrs." 4,5 / 5 - App Advice

"[...] a cute puzzle game which is not like any other." 4,5 / 5 - Appsrumors

"Also - the art is absolutely charming." 4 / 5 - Gamezebo

8 / 10 - Pocketgamer

Thirty cheerful creatures are having a party. Beginning with a funny music-loving alien to a lazy elephant: Some pretty funny guys are invited. They are all fond of a great party and it's your task to host it. You can make the party a success by using your logical thinking and making everyone feel comfortable. Meet all the Partyrs, think sharp and make them party!

Watch the trailer here: www.partyrsgame.com

It's your job to keep everyone happy. But the Partyrs are pretty choosey! Tap to see what a Partyr wants and use your brian, swap the Partyrs around and help everyone to have a good time!


● Simple rules, challenging puzzles!
● Unique game mechanic
● Over 30 adorable Partyrs!
● Confetti!
● Party in the at home, in the forest and even in outer Space!
● No IAP! No Advertising!


∞∞∞∞∞∞∞∞∞∞∞∞∞∞∞∞∞∞∞∞∞∞∞∞∞∞∞∞∞∞

I won't annoy you with any notifications or whatsoever, but if you like Partyrs, please take the time to rate it on the Appstore. Thanks!

Handmade by Shelly Alon