Notice:

Pics
by Phyar Studio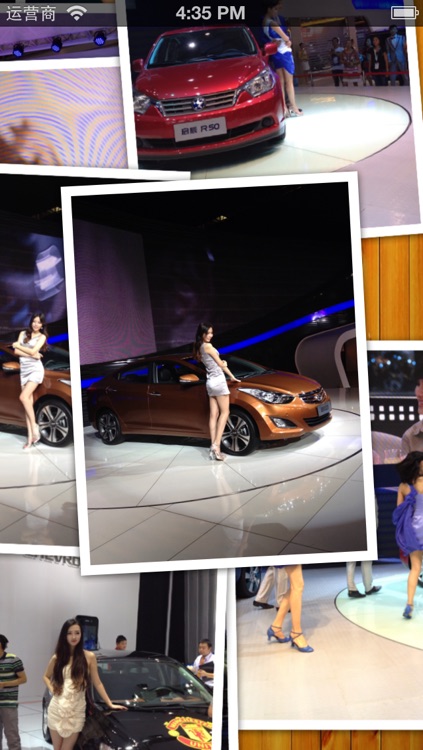 $2.99

in the App Store
Pics by Phyar Studio stands out from the crowd by implementing an interface similar to a Windows Phone. It can organize photos by album as well as sync them to other iOS devices, Macs, and PCs. Pics undoubtedly has one of the coolest interfaces and it's compatible with the iPhone, iPod touch, and iPad.
What is it about?
Notice:
App Store Description
Notice:
We had released the "Pics 2", and we won't add new features to this app in the future, we recommend you buy Pics 2 instead of this app.

Pics give you revolutionary management for Photos and Videos. With Pics, you can view more details of your Photos taken by camera, organize them in different albums, protect them with passcode. And another, you can easily download your Photos and Videos in camera roll to your computer through WiFi connection.
-----------
Features:
-----------
-View your photos in full resolution, no compressing, no quality losing.(*)
-Very fast import photos and videos from camera roll, start organize your thousands of photos from now on!
-Import HD videos without any quality losing.
-View your photos in camera roll directly, it's also treat as an album in App.
-Add, delete, order albums, edit album name and properties. Move, delete photos and videos.
-4 Desktops. Organize your albums into different desktop, and you can lock the desktop instead of lock albums.
-WiFi downloading and uploading, access photos and videos in all albums including camera roll.
-Accept ZIP packet for uploading, you can upload hundreds of photos by one click! Progress indicator displayed on your device while uploading.
-Synchronously display in web browser, all your changes made on your device would update to web browser automatically.
-Photos and Videos filter inside the App and also provide for web browser, find videos much easier.
-Passcode protection for locked albums and admin operations.Pics
-Native iPad support, Pics is a universal App. You only need to pay once for your iPhone and iPad.
-P2P Transfer. Transfer photos/videos to another iPhone/iPod touch/iPad with WiFi or Bluetooth connection.
-AlbumSync with p2p transfer. Compare albums on two different devices and send photos not exist in remote album by one tap. if album not exist, Pics would create a new album on remote device to receive all photos.
-View all albums synced by iTunes.
-Complete retina display support.
-Amazing animated 3D user interface.

(*): If you using Pics on iPhone 3G or iPod touch 2nd, the dimension of photos would be limited to 1600 due to the limited system memory.


----Note:
-iOS4 required, can not use on iPhone 1st.
-Read help page inside the App when you use App first time.