Find a great community of Pokémon Go players and pretty much anything else you can think of
Reddit: Trending News & Tips
by reddit
FREE

in the App Store
Reddit: The Official App is just that — the official app for browsing Reddit on your iPhone. Check out the hottest stories, join smaller communities (subreddits) and find other people who like the same things as you. There's always something going on with Reddit.
Browse and upvote the best of the web.
Customize your Reddit experience with themes.
Share images. You're able to share images, articles and your own stories.
Reddit on iPad. Find your favorite stories easily with Reddit on iPad. Never be left behind again.
What Will You Discover? Like on Reddit.com, you can discover stories from multiple topics on Reddit for iPad.
What is it about?
Reddit is the official app for browsing reddit on your iPhone. This app features a simple and clean interface that is fairly easy to navigate, and you can browse the top stories of the internet today in one glance, or join as many smaller communities (subreddits) for whatever interests you. This is a great way to keep yourself entertained with other like-minded individuals, and it's great for games like Pokémon Go because of the tips, tricks, and general information about the game that other players discover and share. No matter what you're into, Reddit has something for it, and this is the official app to do so.
For those who...
Enjoy reading the top stories of the day
Like to be entertained by postings from other people
Want to join communities for tips and tricks for certain games, such as Pokémon Go
Not for those who...
Don't like Reddit
Aren't interested in hanging out in internet forums
Don't like to talk to people
Why we love it
The official Reddit app is simple and easy to use. Reddit is much like a rabbit hole, and this is a great gateway.
Reddit has stickers
like these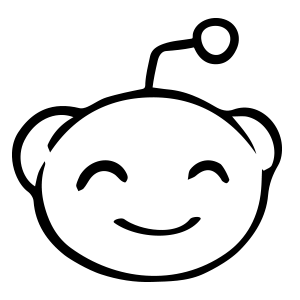 and more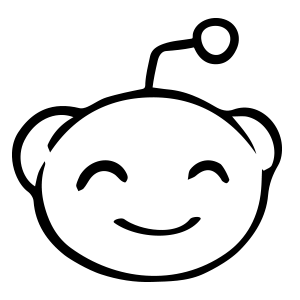 App Store Description
Get the official Reddit app to discover all the top trending topics, breaking news, viral videos, funny jokes and hot memes. The freshest content on the internet brought to you in one app, with infinite scroll, autoplay GIFs, and the fastest-loading interface of any Reddit app.

.-= Thousands of Communities =-.

Looking for news? Check out r/news! Need some funny jokes? Head on to /r/Jokes/ and pack a spare pair of dry pants. Or maybe you're passionate about cats being scared by cucumbers. We are too, at r/CucumbersScaringCats!

There's a subreddit for anyone (and everyone) to share, vote and discuss just every topic imaginably.

.-= Your Personal Content Democracy =-.

You can post it, you can share it, and you decide what is hot or not by upvoting and downvoting content. Get the socially curated, constantly updated feed of the news, fun stories, pics, and videos that interest YOU. Or what interests millions of other users on r/popular.

Unlike other social networks, on Reddit you can be yourself with your Reddit profile and persona, disconnected from your real-world identity. So your mom won't know you're into /r/knitting.

.-= Un-bore Yourself =-.

Tired of mildly interesting content and monotonous updates on social media feeds? Find the stories and conversations that matter to you. From entertainment news and politics to fun DIY projects and cats (lots of cats) - create your own feed of subreddit subscriptions to never be bored again.