In rvlvr, you'll have to rotate and spin you way through increasingly difficult puzzles.
rvlvr.
by The Frosty Pop Corps Inc.
watch trailer
Spin the rings. Select the ring you want to rotate, and then spin it around with the buttons at the bottom. You want to match the dot pattern at the top of the screen to successfully complete a puzzle.
Take your time. Rvlvr is a puzzle game that doesn't restrict your moves or put time limits, so feel free to take as long as you want solving the puzzles. There are thousands of levels to go through, and the game's minimalistic aesthetic and soothing music make it all a pleasant experience.
What is it about?
* PLEASE NOTE: Only iOS 10 or greater is supported. Apologies for inconvenience. *
rvlvr. has stickers
like these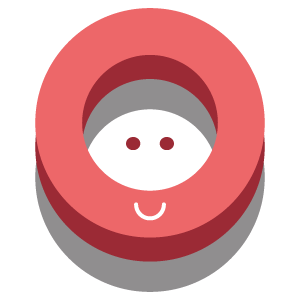 and more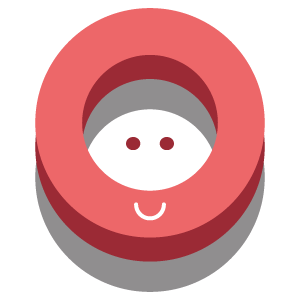 rvlvr. is FREE but there are more add-ons
$1.99

Remove Ads + Skip Any Level (Unlock Premium)
App Store Description
* PLEASE NOTE: Only iOS 10 or greater is supported. Apologies for inconvenience. *

Welcome to a whimsical journey of thousands, and thousands, and thousands of puzzles.

With a lovely visual palette, quirky soundtrack, smile-inducing sound effects, intuitive controls, and a seemingly endless array of puzzles, rvlvr. will keep you engaged for days on end with it's clever rotating game mechanic and progressive difficulty system.

Tap. Rotate. Furrow your brow. Scratch your head.

Wash. Rinse. Repeat.

And don't forget to check Game Centre leaderboards to see who has completed the most puzzles!

FEATURES:

• Unique rotating puzzle mechanic
• Lovely, clean visuals
• Simple, intuitive controls
• Over 15,000 (yes FIFTEEN THOUSAND!) puzzle combinations
• Free to play
• Whimsical soundtrack
• Game Centre Leaderboard
• Social sharing with friends
• Option to skip levels