Keep Track of Your Time Like Never Before
Sessions Pro
by Vozye SMC-PVT LTD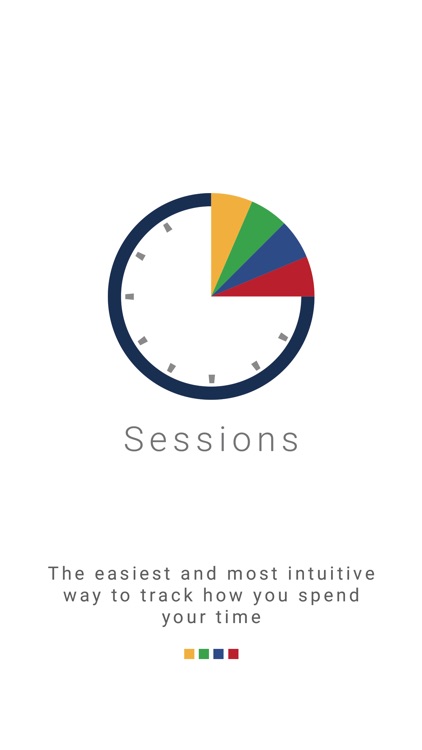 What is it about?
Keep Track of Your Time Like Never Before!
For those who...
It's ideal for everyone from freelancers to students.
Not for those who...
It'd be great if Sessions Pro had a Today widget that allowed you to view all of the real-time data.
Why we love it
If you want to be more productive, Sessions Pro will help. Even if you aren't tracking your time for wage purposes, it's great to see how your time is being spent.
App Store Description
Keep Track of Your Time Like Never Before!

Sessions is the easiest and most intuitive way to track how you spend your time. Easily create counters to track the time spent on various projects. Sessions counts the total time for each session running, so you know exactly when and how long you worked.

Rich Features Include

- Beautiful and intuitive user interface
- Customisable to your needs
- Each timer can be one of 11 beautiful colour schemes
- Create "sessions" to track when you work
- Edit "sessions" to manually add or remove time
- Tracks in background / when phone is off
- Counts earnings per hour in real time
- Export or Email detailed project data via email
- Export or Email projects PDFs
- Export or Email Invoices
- Mark a session as paid
- Multitasking between sessions or single session mode
- Reminder notification
- Categorize Sessions in groups
- Add clients to your projects.
- Add notes for each session for quick reminders

An app everyone can use!

Freelancers: track your hours & earnings for each client

Employees/Entrepreneurs: track the time you spend working on projects

Students: track time spent studying or in class

Personal: be more productive by analyzing how you spend your free time or track workout time

The possibilities are endless!

Why Use Sessions?

- Spend less time managing your time
The simple, beautiful, and intuitive interface of Sessions lets you spend more time working and less time managing your time.

- Be more productive
Sessions provides you with data on each "session" to know exactly when and how long you worked. Use this data to improve your efficiency and get more done.

- Multitasking made easy
With Sessions, you can run multiple timers at once. For example, if you go jogging while listening to an audiobook, track both your "reading" and "exercise" projects at the same time.

- The easy way to track earnings
Sessions allows you to add an optional earnings down to the millisecond. It tracks earnings in real time so you can see just how much you're earning.

Facebook : https://www.facebook.com/sessionspro
Twitter : @thesessionspro

54b08ead5a