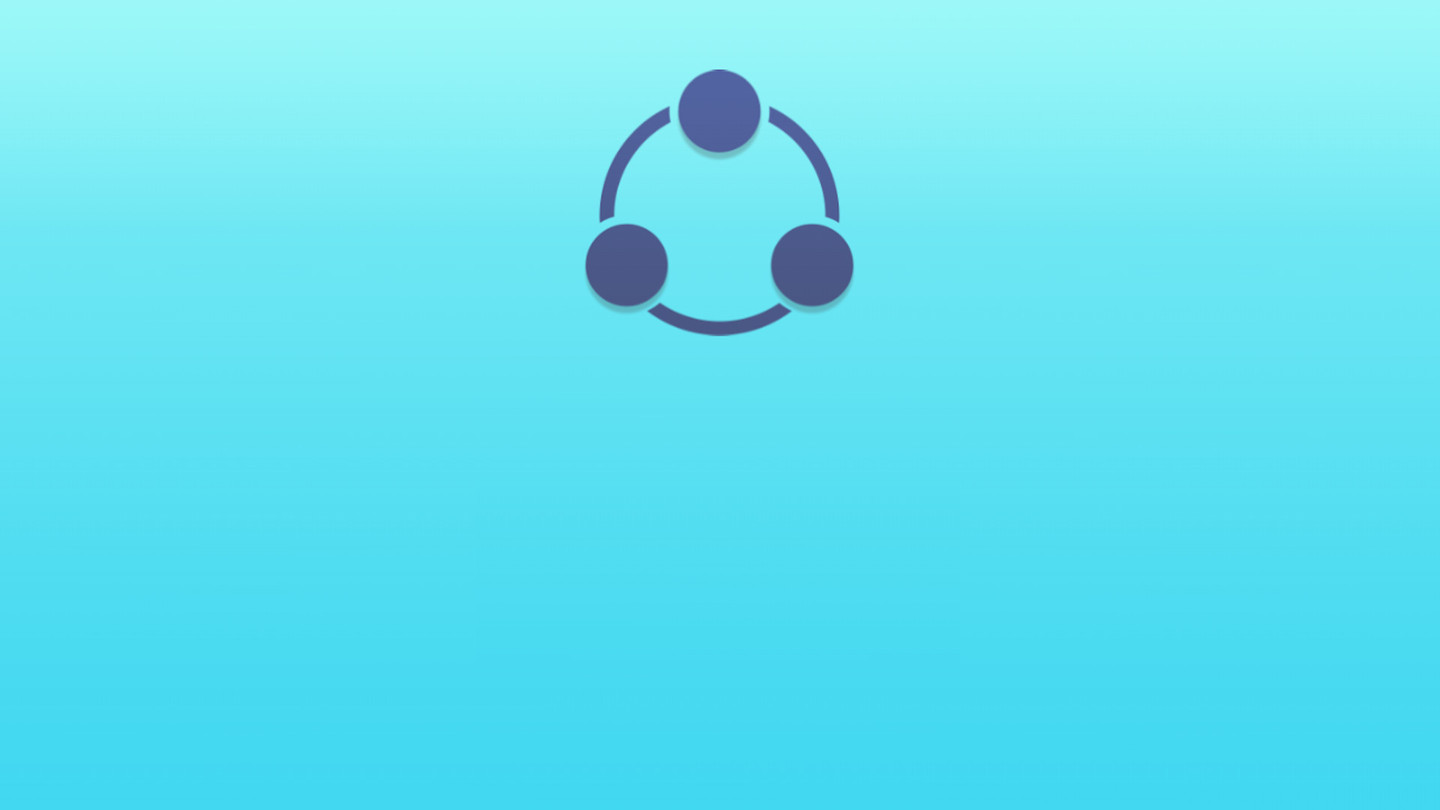 Share large files without using mobile data
SHAREit - Connect & Transfer
by SHAREit Technologies Co. Ltd
FREE

in the App Store
SHAREit is an app that lets you connect to other devices, even Android devices, with ease. It uses Wi-Fi so you aren't consuming your mobile data, and can even create an ad hoc Wi-Fi hotspot for sharing files with people nearby.
What is it about?
SHAREit is a pretty simple app to you. You just tap on Send or Receive, and choose your files or the person you're receiving from. If you want to receive files from a computer, the app supports a Web share portal that gives you an IP address to go to from the Mac or PC. Windows users can install a SHAREit application on their computers, but there's no client for Macs as of this writing. The app doesn't impose any size restrictions, and it works remarkably fast. The downside? You have to be on the same Wi-Fi network.
For those who...
Share files with family, friends, or co-workers and want to save mobile data
Don't need to send files to people outside their Wi-Fi networks
Not for those who...
Never share files
Need to send files to people on other Wi-Fi networks
Why we love it
SHAREit has a simple, clean interface and does what it does well and quickly. You don't have to stand around waiting for hours for a file to transfer. The only drawback is that it's really only good for transferring files to people you're with, since you have to be connected to the same Wi-Fi network.
App Store Description
Transfer tool for sharing files without any mobile data, which is the choice of over 1 billion users.

SHAREit is a cross platform sharing tool which requires no mobile data. It's over 200 times faster than Bluetooth. Share the photos, videos, audios and files of any formats with your friends at any time on your phone or computer.

Features:

[No need for internet]

No need for a Wi-Fi network or a mobile data plan. Share at anytime and anywhere.

[10 seconds to transfer a film]

Over 200 times faster than Bluetooth. The fastest speed can exceed 20Mb/s.

[Enjoy music]

Enjoy the pleasant experience of listening music on SHAREit music player.

[SHAREit Vault]

Integrated encryption tool for photos and videos helps you protect privacy.

[Cross platform sharing]

Transfer between laptops & mobiles of different kinds without obstacles.

[Powerful functions]

Support sending files of any format.

No more cables or internet needed to transfer. Easily sharing between various devices.

Site:http://www.ushareit.com/
Feedback:[email protected]