Sonny goes free for everyone with minimal ad support, with support for the iPhone X
Sonny
by Armor Games Inc
watch trailer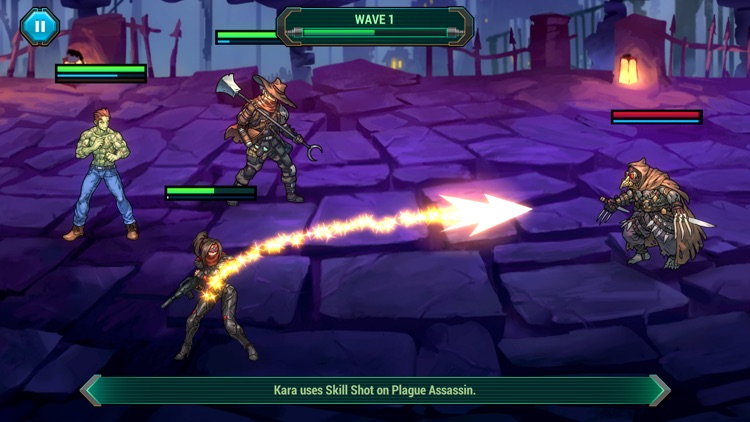 What is it about?
Sonny goes free for everyone with minimal ad support, with support for the iPhone X!
Exciting turn-based battle. Sonny is a turn-based strategy combat RPG. Let your focus bars fill up before taking action, and make sure to pick the right move to obliterate the foes before you fall.
Upgrade your skills. As you gain experience and level up, use your skill points to get Sonny new and powerful skills to use in battle. Upgrade them if you can, and make sure that your foes fall before you.
Plan your moves. Sonny contains a lot of strategy and depth in the battle system. Sometimes you can't just zerg your enemies — take time to heal up before laying waste to your enemies.
App Store Description
Sonny goes free for everyone with minimal ad support, with support for the iPhone X!

RPG Sonny brings challenging turn-based combat that requires strategy and mastery of each new skill to survive.

When Sonny rises from the dead with his mind intact and his memories missing, his search for the truth will lead him and his allies to save the world or die trying against rampaging mutant zombies, monstrous techno-beasts, and much more. Reinventing the classic played by millions, Sonny is designed for cunning and creativity with an emphasis on strategy and difficulty as the gameplay evolves. Featuring stunning artwork by Jet Kimchrea and an engrossing original score by David Orr.

SUPPORTED DEVICES
iPhone 5, iPhone 5C, iPhone 5S, iPhone 6, iPhone 6 Plus, iPhone 6S, iPhone 6S Plus, iPhone SE, iPhone 7, iPhone 7 Plus, , iPhone X, iPad 3, iPad 4, iPad Air, iPad Air 2, iPad Mini 2, iPad Mini 3, iPad Mini 4, iPad Pro, iPod Touch 6