Splot is a colourful platformer featuring a cute small alien from outer space

Splot
by Frozenbyte
What is it about?
Splot is a colourful platformer featuring a cute small alien from outer space.
Help a little alien save birdlings from hungry blob. Splot is a little alien who has crash-landed on a strange planet. The local population of endangered Birdlings is under attack from hungry Blobs. Race against the Blobs and Blob Kings by tapping on either side of the screen to jump and collect the Birdlings.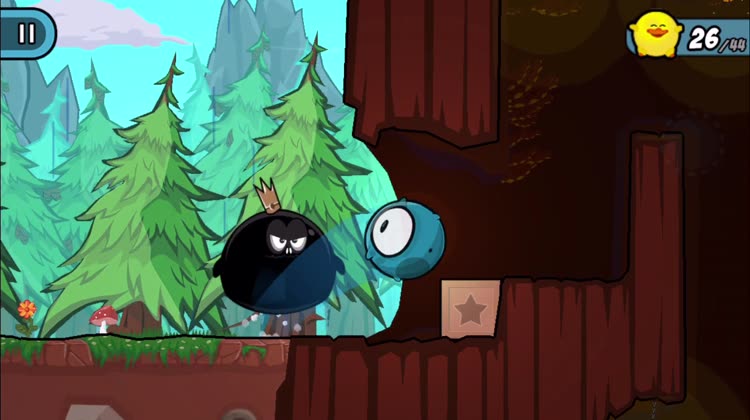 Rescue the little birdlings.
App Store Description
Splot is a colourful platformer featuring a cute small alien from outer space.

Splot has crash-landed onto a strange planet. He sets forth on an adventure to rescue a population of endangered Baby Birdlings from a menacing threat – the Hungry Blobs and the Blob Kings!
Your goal is to save the Birdlings before they are eaten, while racing to the finish line as fast as possible.

- Race against the Hungry Blob Kings and rescue the endangered Baby Birdlings
- Easy to learn touch controls with stunning precision - bounce your way through perilous obstacles: spikes, lava, lasers, portals and more
- Level up and boost your abilities with potent power-ups such as the Magnet, Freeze and Vacuum
- Collect vault pieces and unlock over 150 different Splots
- Explore 7 unique worlds: a peaceful Fairy Forest, a hazardous Space Station, a spooky Haunted Castle and others to discover
- Play through a total of 56 challenging levels and three difficulty settings that put your skills to the test

Supported devices:
iPhone 4 and newer, iPad mini and newer, iPad 2 and newer

Game can be played on following languages:
English, German, French, Italian, Norwegian, Spanish, Danish, Swedish, Dutch, Indonesian, Malay and Finnish