A throwback.
Starseed: Origin
by Shane McCafferty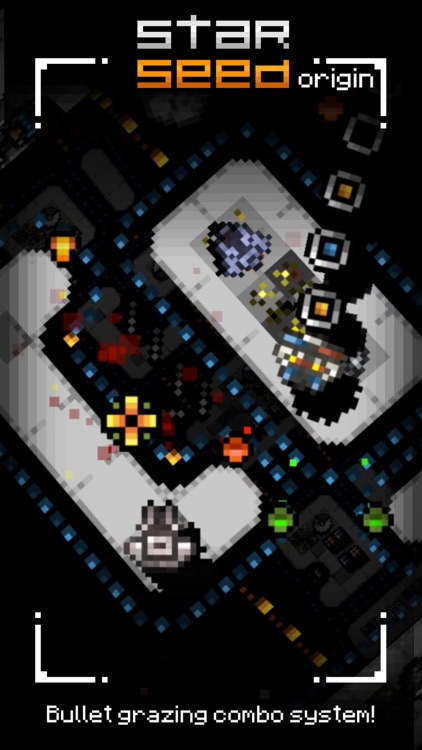 Challenging content. Fight against nine dreadnoughts and choose the right ship for your play style.
Bullet graze combo system. Let bullets graze past your ship without hitting you to earn combos and maximize your score.
What is it about?
33% off launch sale!!!
For those who...
It's for fans of classic vertical shooters.
Not for those who...
If you're looking for a casual gaming fix, this isn't it.
Why we love it
If you love retro, check out Starseed: Origin. It's especially fun if you have a MFi controller.
App Store Description
33% off launch sale!!!

9/10 - AppAdvice
"Looks fantastic" - TouchArcade
Bronze Award - PocketGamer

Pilot the Starseed and perform bombing runs on massive dreadnoughts in the depths of space. Each vanquished dreadnought brings a new Starseed form and new weapon types.

- 9 Playable Starseeds!
- 9 Huge dreadnoughts to defeat!
- Game Center Leaderboards and Achievements!
- Old-skool arcade presentation and effects!
- 9 amazing chip tunes from @FracturesAudio!
- Risk reward bullet grazing combo system to master!

Follow us for the latest info and game news!

• http://crescentmoongames.com/other-games/
• http://facebook.com/crescentmoongames
• http://twitter.com/cm_games
• http://twitter.com/EGVroom