*Children's Technology Review - Editor's Choice*

Toca Doctor HD
by Toca Boca AB
Let your kids play doctor. Sterilize and band-aid on the wound
Complete the puzzle. Put the medical equipment in the right place
Maze. Move your finger on the ball and help it to get out to the maze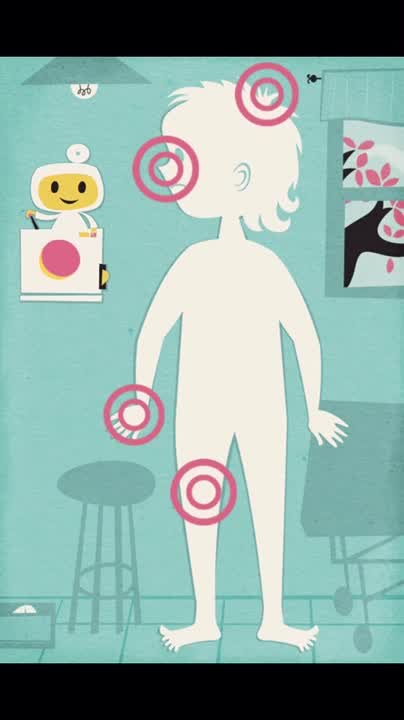 Explore the human body and features wacky characters. Get rid of the wacky characters, tap your finger them
What is it about?
*Children's Technology Review - Editor's Choice*
For those who...
This app will help parents introduce children to the medical profession and human body.
Not for those who...
The app isn't optimized for larger screen iDevices, so if you're running an iPhone 5 or above, this probably isn't ideal for you.
Why we love it
If your child likes to pretend, let them pretend to be a doctor for a day with Toca Doctor.
App Details
Last updated
April 25, 2017
Release date
April 20, 2011
App Store Description
*Children's Technology Review - Editor's Choice*

"I really enjoyed this game. Treating the ailments was a great deal of fun, and the look of the game is gorgeous. The activities use different tapping and dragging skills that are great for young kids, and older kids will just enjoy pretending to be doctors" - Geekdad, Wired Magazine

"Toca Doctor is an innovative app that introduces children to the medical profession and the human body while making it fun with creative minigames." - The Gamer with Kids

* FUN PUZZLES AND MINI-GAMES FOR KIDS AGE 3 AND ABOVE *
Let your kids be a doctor for a day! Examine a patient and solve fun puzzles and mini-games that take place in the human body. Beautiful artwork and fun sounds guides your kids through 21 different puzzles!

FEATURES
- 21 puzzles and mini-games to solve!
- Cool physics games!
- Fantastic original artwork that shows the human body!
- Fun sounds and animations!
- No rules or stress - play any way your kids want to!
- Kid-friendly interface!
- No third-party advertising
- No in-app purchases

Toca Doctor is a fun and puzzling digital toy for kids. Examine the patients and play puzzles and mini-games that take place in the human body. There are no timers or stress elements so that kids can play in their own time. If they can't finish any certain game it still continues so that they never get stuck. It always works and it's always fun!


***

ABOUT TOCA BOCA
At Toca Boca, we believe in the power of play to spark kids' imaginations and help them learn about the world. We design our products from the kids' perspective to empower kids to be playful, to be creative and to be who they want to be. Our products include award-winning apps that have been downloaded more than 130 million times in 215 countries and offer fun, safe, open-ended play experiences. Learn more about Toca Boca and our products at tocaboca.com.

PRIVACY POLICY
Privacy is an issue that we take very seriously. To learn more about how we work with these matters, please read our privacy policy: http://tocaboca.com/privacy