Venmo is a safe and secure alternative
Venmo
by Venmo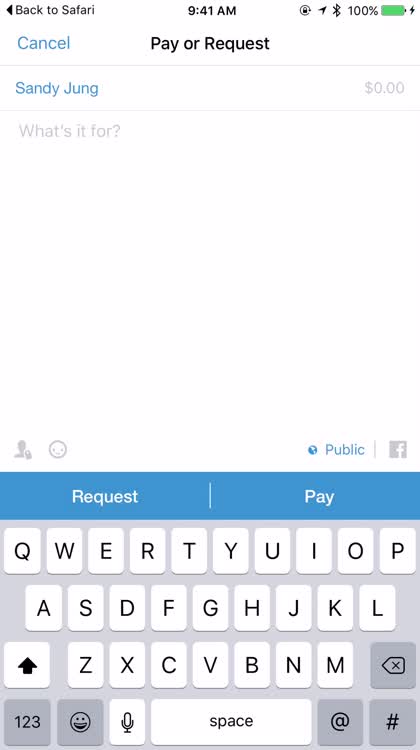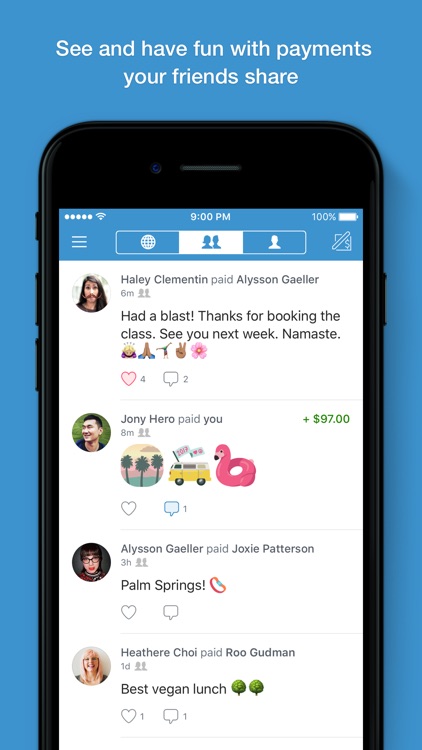 Quick payments. Once you have an account set up, Venmo can look up your contacts to figure out who is already using the service. Otherwise, you can invite people. Find the person you want, then input the amount and add a note for what the money is for. Then send it, and the debt is paid! Never lose track of your debts and loans ever again.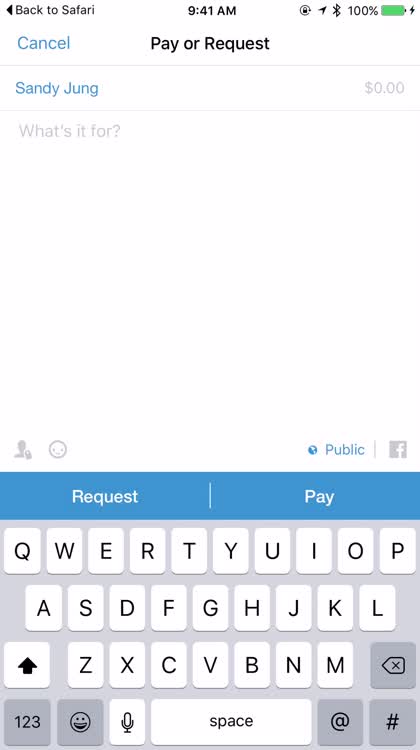 Activity feed. If you're ever curious what others are using Venmo for, just check the activity feed. You can see who other users are sending money to and why. It's also a good way to see who in your network is paying and receiving money from. While we aren't sure why this is necessary, it's something that sets Venmo apart from the rest.
What is it about?
Venmo is another peer-to-peer payment app. Just set up your account with your information, debit or bank account, and you're good to go. You can send payments to others while including a note so you can make sure you and the other party know what the money is for, and you can get money from others just as quickly. Remember to cash out to have that money transferred overnight to your bank account, so it's ready the next day. It's fast and secure to use.
For those who...
Like fast transfers to their banks
Must include notes for payments
Don't mind waiting overnight for money
Not for those who...
Already have a secure app to send and receive money
Prefer instantaneous payments
Don't need notes on payments
Why we love it
It's simple and has a great process for sending and receiving money.
Venmo supports Siri commands
Make
a
Venmo
payment
of
$32.76
for
mom's
gift.
Request
$19.42
from
Sam
in
Venmo
Make
a
Venmo
payment
of
$32.76
for
mom's
gift.
Ask
Nancy
to
pay
me
$25
on
Venmo
Make a Venmo payment of $32.76 for mom's gift.
Request $19.42 from Sam in Venmo
Make a Venmo payment of $32.76 for mom's gift.
Ask Nancy to pay me $25 on Venmo
App Store Description
Venmo is the simple and fun way to send and receive money between friends. Whether you're splitting a dinner bill, concert tickets, or the cost of a road trip, Venmo removes the awkward talks over who owes what.

Just send or request your payment with a message or emoji combo of your choice, then comment on and like all your favorite splitting moments.

"#1 app college students should download right now" – BuzzFeed

A few more quotes that make us blush:
"One of the 50 Best Apps of the Year" – Time
"The crown jewel of all finance apps" – Forbes
"Revolutionized the mobile payment space" – Vanity Fair
"Just Venmo me" has become synonymous with "pay me back" or "I got it." - Business Insider

The Venmo magic:
• Transfer money easily and quickly using a friend's name, @username, phone, or email.
• Find friends automatically by syncing your Facebook or phone contacts.
• Stay in control of what you owe, what friends owe you and what you've bought.
• Make purchases in select apps using Venmo, so you can split and share your finds with friends more easily.
• Venmo uses data encryption to protect your financial information. That means we keep your actual card or bank information private by not sharing it when you send money or make purchases.

Venmo is a service of PayPal, Inc., a licensed provider of money transfer services.
All money transmission is provided by PayPal, Inc. pursuant to PayPal, Inc.'s licenses.
Visit https://venmo.com/legal/us-licenses/ for additional information. © 2017 PayPal.