Record, cut, share.
A powerful and easy to use video editing suite.
What is it about?
Videoshop is an easy video editor with fast editing tools, filters and many other effects for personalizing your videos.
Why we love it?
If you want to turn that collection of video clips into something memorable, download Videshop today.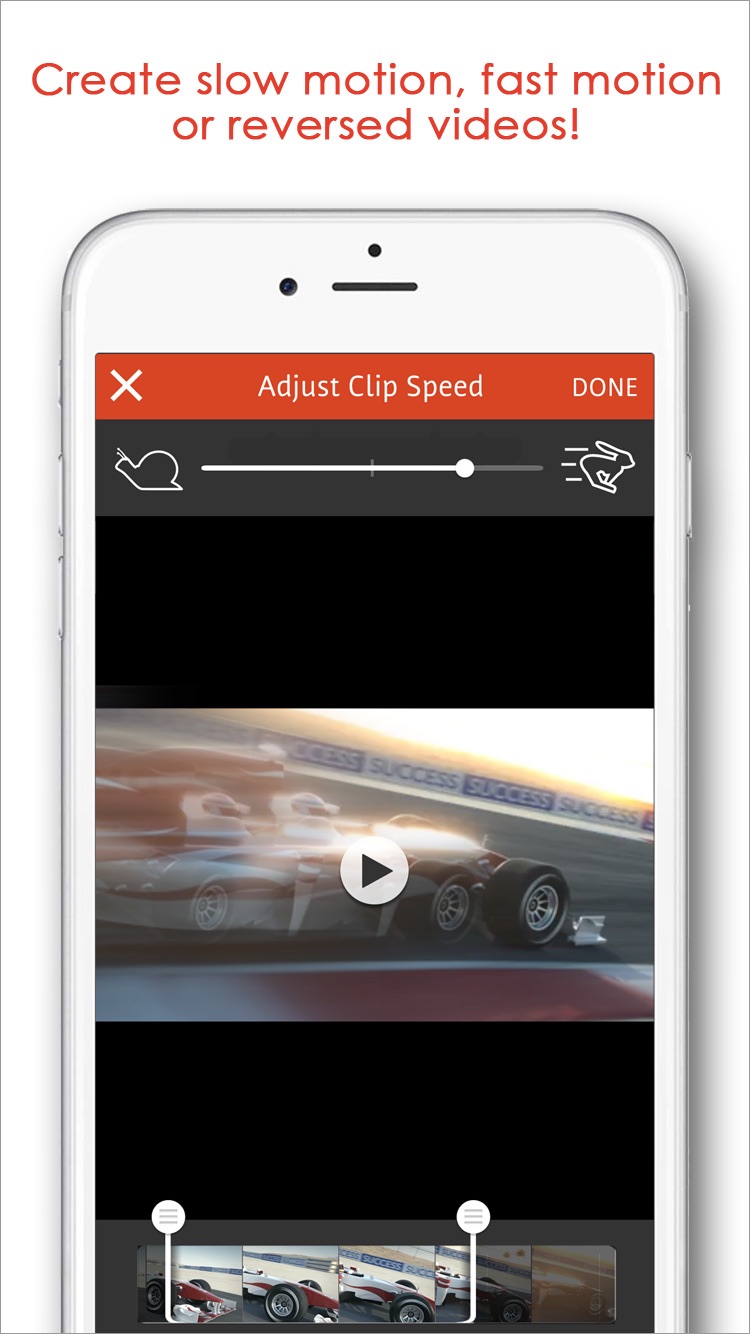 App Details
Genre
Photo & Video
Productivity
Release date
June 5, 2013
Last updated
December 20, 2016
It's for you if
It's for anyone who wants to personalize their home videos.
But not for you if
If you have an older iDevice, you're going to have to limit the amount of content and effects to your videos. Otherwise you're going to come across some performance issues.
App Store Description
Videoshop is an easy video editor with fast editing tools, filters and many other effects for personalizing your videos.

FEATURES
1. Trim: Cut out any unwanted moments. You can also split your videos into multiple clips.
2. Music: Add from your iPod library or Buy Clips from the Videomall.
3. Sound effects: Choose from animals noises, farts, Vine quotes, explosions, laughter, etc.
4. Slow motion (or fast motion): Adjust video or audio speed to slow or fast.
5. Adjust Display: Change Brightness, Contrast, Saturation, etc.
6. Merger: Combine multiple clips into one.
7. Text: Type your own text with color and various fonts.
8. Voice overs: Record your own voice over the video.
9. Animated titles: Introduce your videos with animated titles.
10. Filters: Select from several filters to enhance your videos.
11. Transitions: Choose from 10 transitions to animate between video clips.
12. Photos: Create slideshows easily.
13. Stop Motion: Create claymation videos with stop motion recording.
14. Resize: Rescale your video within the video frame.
15. Reverse: Playback videos in reverse.
16. Copy: Create duplicate video clips.
17. Tilt Shift: Add depth to your videos.
18. Rotate: Rotate your videos in 90 degree angles.
19. Undo: Undo any slippery editing mistakes.
20. Share on Vine, Snapchat, Instagram, Facebook, YouTube, Vimeo, Dropbox, Whatsapp or by E-mail.

Note: Videoshop is compatible with iPhone and iPad videos only. Using videos from other platforms may cause instability or crashes.
Also, adding just an enormous amount of content and effects may overwork your phone's processing power so be modest!

Publishers and Business Development can reach us at [email protected]
Marketing and Advertising can reach us at [email protected]


TERMS OF USE
http://videoshop.net/terms
Get it for

$1.99

in the App Store