Just relax.
Wo.Audio - Relax,Sleep,Hypnosis
by senlin xue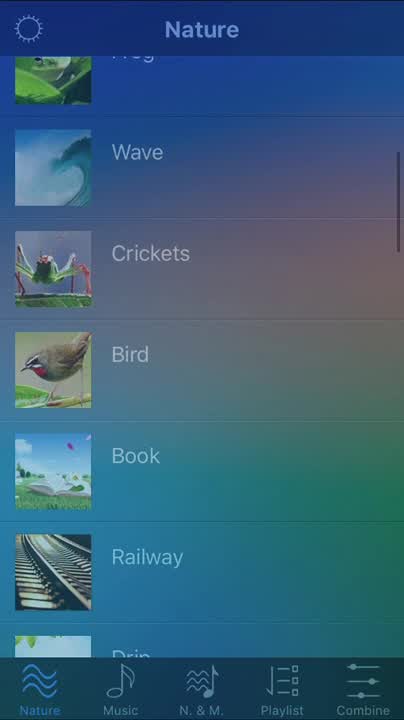 Relax, sleep, hypnosis. You are able to select from nature sounds, different musical instruments and different combinations.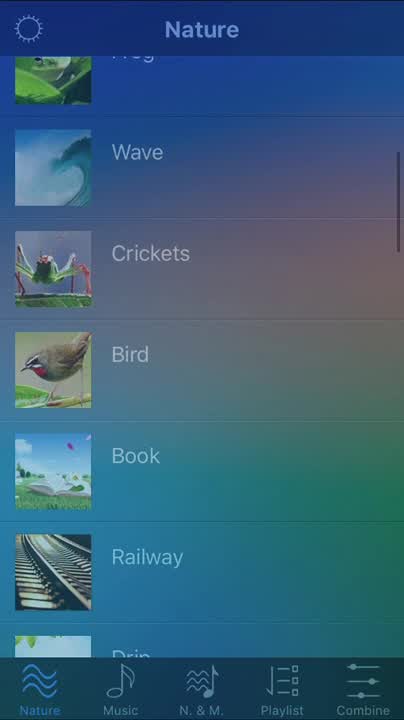 Block out the world. Set the timer and fall fast asleep.
Combinations of sounds. Combinations of sounds can be created as well, and you are able to adjust the audio levels.
What is it about?
Wo.Audio = Wonderful Audio : Are all 5 ratings
For those who...
It's great for those who prefer everyday sounds over ambient noise.
Not for those who...
Wo.Audio only offers everyday sounds. You won't find any binaural or similar tracks.
Why we love it
If you simply can't stop your mental gears from spinning, give Wo.Audio a try. It has an eclectic mix of sounds.
App Store Description
Wo.Audio = Wonderful Audio : Are all 5 ratings

‣【Wo.Audio】Contains a large of the natural audios, musical instruments audios and combination of different audios, it helps to relax and sleep. Bright spot is you can DIY the light music.

‣ App Function:
1. Natural Voice: Combination of various 100% natural voices, it come from the nature and life.
2. Musical instruments: Piano, Guitar, Guzheng, Flute, Violin.
3. Nature & Music: The audio's sound effect is natural and pure, with light music and combination of different musical instruments.
4. Playlist: Many audios can be put in the list and be played in order.
5. Combine Play: Combination of different audios to play.

‣ App Features:
1. Each of audio frequency was be optimized, especially "Nature & Music" part.
2. You can adjust the playback order, the volume and the time of the audio.
3. In the playlist, we use fade in and fade out effect to switch audio, so the switch would not be too sudden.
4. Important: You can DIY your favorite light music, moreover there are over ten choices and well-matched schemes for your reference. (If you can compose more graceful audio, please leave a message in the score and comments section.)

‣ Tips:
It is better to wear headphone before going to sleep.

‣ Support for iPhone 5 (4 inch) screen
‣ Support for iOS 7