3 Hidden Gems You Have To Pay For
August 27, 2009
Many of the apps featured in this column week after week are free. This is done for a couple reasons. For one, most people are not rich and cannot test out every paid app thrown their way. For another, apps that may be useful to me may not be as useful to you. While I don't want to waste my money, it's more important I don't convince you to waste yours on something that doesn't quite fit your needs. This week, however, it's time to pay up. I'm going to do my best to convince you to pay for three apps - Mover+, Simplenote and Newsstand.
Based on John Gruber's
recommendation
, I gave Simplenote a buy. In short, he's right. Previously, I recommended
Evernote
. It's a great app especially if you're on an iPhone 3GS. It has some great features that are impossible to match. Chief among the features unique to Evernote is text-recognition. Using the superior camera on an iPhone 3GS you can take photos of your receipts and documents and they become very quickly searchable in Evernote. The app also syncs with the desktop and web version of the app and you can easily add to it using web clipping tools in any browser. For many things, Evernote is still a great app. Unfortunately, I ran into a problem recently: the syncing is not perfect. We were doing a massive promo code giveaway to promote our AppAwards and I put a giant list of codes into a note in Evernote. Whenever we'd give a code away, I'd cut and paste it to the bottom of the list so I still had the code just in case I needed it and at the same time it would be separated from all the fresh codes. Sometimes I'd be on the desktop version and sometimes I'd be on the iPhone version. After doing this for about 6 hours, though, I discovered the entire list had somehow been duplicated at least four times, one after the other. There were now 4 copies of every code and I couldn't figure out where the original list ended and these duplicates began. I finally had to copy the whole list out of Evernote and put it into a sticky note in order to sort it out. The bottom line is Evernote couldn't hold up to the type of serious use I needed to put it through. Then there's Simplenote. The beauty of the app is that it's incredibly simple, of course, and in most ways just like Apple's built-in Notes application. That might seem like a throwaway statement, but Apple's design is sparse yet incredible intuitive and exceedingly quick. Then there's the important difference between Simplenote and Evernote: flawless syncing. I haven't used it for as long as Gruber, but he attests to the fact it has worked for him "splendidly" for eight months. In my much shorter-term testing it worked beautifully too.
Every time you edit and then leave a note in Simplenote, the app updates the version on the server and because the notes are text only it happens very fast.
Then you can go to Simplenote's Web site on a computer and access the notes there. If you make changes they're instantly saved to the server and when you launch Simplenote on iPhone again you have all the new changes. The Web interface for Simplenote is as easy to navigate and intuitive as the app itself. What you get out of Simplenote syncing is the missing link left out by Apple's MobileMe. Yes, MobileMe does a beautiful job of syncing calendars and contacts, but notes are just as important. So Simplenote finally fills that gap in a very seamless way. Notes are also synced using HTTPS, so it is relatively secure. One caveat here. I'd hate to recommend you get this app only to find out in a couple weeks that Apple had some secret sticky note syncing features they're going to add to MobileMe at the release of Snow Leopard. It's doubtful, but always a possibility.
Mover is only possible on iPhone. With it, you can pick a contact from your address book or a photo from your camera roll and slide it right over to another iPhone on the same wifi network. Mover+ is a brand new paid version of the app sporting a bunch of new features. The free version of Mover will also be getting these upgrades, but that probably won't happen for a couple more months, according to developer Emanuele Vulcano. Mover+ makes use of the peer to peer functionality allowed by iPhone OS 3.0, so if you have anything but an original iPhone or iPod Touch you can use Bluetooth to connect anywhere, in addition to over a wifi network. In addition, Mover+ enables people to share bookmarks and copied text along with contacts and photos. The utility of Mover+ alone makes it worth the purchase price. You might wonder whether it makes sense to purchase an app that requires the other person to also have the app too. First, remember in OS 3.0 you can quickly switch the iTunes user account. So it's very easy to be viral about Mover+ and simply log into your account and install it on the iPhone or iPod Touch of the person you want to share with. Just remember to log out. :) As you can see, I'll do anything to convince you to buy this app. I think it's that great. The type of quick sharing of photos and information made possible by Mover+ is something we should've had years ago. It's the absolute best example of the useful innovation made possible on Apple's mobile platform. Yeah, you could wait a couple months for the free ad-supported version to hit. Buy why not support creative development? It's ok if you can't. I understand, I'm poor too.
I've shared my complaints about RSS feed readers on iPhone before and I'm still yet to be completely satisfied by any app. In short, none can beat Google Reader's mobile page. Google's own site loads hundreds of items. The reading interface, however, leaves something to be desired. A native iPhone app can make the reading experience so much better. In addition, you can take advantage of offline reading with an iPhone app because it can cache your subscriptions. Byline does this beautifully. Unfortunately, it takes forever to sync, so it's not ideal for actually going through all your new items. Instead, you can have the app cache all your "starred" items. When you go through new items on Google Reader in Mobile Safari you just mark all the items you want to read later with a star. Move over to Byline and let it cache and you're ready to read all your stuff offline. That's one way. Then there's Newsstand. The first thing I love about Newsstand is that it has the best feeds integration of all of the apps I've tried. You can easily adjust the order of your feeds, tags and folders. This is very important, as you'll see in a minute. I have my feeds organized into four primary folders - Must Read, Should Read, Free Time and Time Wasters. Every time I read my items I start at the top with Must Reads and work my way down to the others. If I don't get to the Free Time feeds or the Time Wasters it's not a big deal. I can just hit "mark all as read" if there gets to be too many unread items built up in those feeds. It takes a lot of time for Newsstand to sync up with Google Reader just like the other native feed readers. This is where Newsstand shines. It starts at the top of the list and works its ways down, giving you a visual sign that it's updating a particular set of feeds by highlighting them in blue. When the blue moves onto the next feed, I can begin reading my new items. So I just wait for the app to finish with my "Must Reads" and then get started.
Because I can adjust the order of feeds, tags and folders, I can adjust exactly the order Newsstand goes about syncing up the items. That makes Newsstand absolutely ideal for a person like myself who has more than 150 subscriptions. You might not have that many, but Newsstand should still work great for you. The drawback is that Newsstand doesn't cache web pages for offline reading like Byline does. On the other hand, Newsstand has this optional interface you can see at right that I absolutely love. It's a little weird sometimes, but I love the feeling of reading items off the stand like that. Let me know if you decide to buy these apps and, of course, I'm sorry if I let you astray.
Mentioned apps
Free
Evernote
Evernote
$4.99
NewsRack
omz:software
Free
Simplenote
Codality
$1.99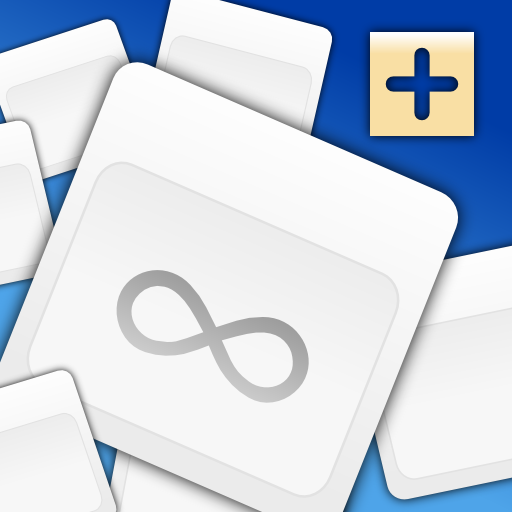 Mover+
Infinite Labs
Related articles