Pocket Informant HD: Super-Sophisticated App Will Take Control Of Your Life (In A Good Way)
July 24, 2010
If you're the Filofax-using type who's just stepped into the shiny new world of the iPad, and you're maybe feeling as though the built-in iPad Calendar app doesn't quite cut it for you, then worry not: we have a solution. The recently-released, 
Pocket Informant HD
, is a native iPad app that pretty much takes self-organization to the max. It's jam-packed with a whole host of brilliantly useful features that could turn even the most disorganized person into a human pocket watch,
Professor McGonagall
style. And, with full HD graphics and a smooth user interface, Pocket Informant HD isn't just helpful - it's also easy and pleasant to use. Here's a full list of features for you to sink your teeth into, provided by the developer,
Web Information Solutions
:
❖ Today, Month, Week, Column Week View, Agenda, Task, and Search views ❖ Swipe between Months, Days, and Weeks ❖ Easily jump to any date in any calendar view ❖ Timebars to show your free/busy time at a glance or show mini-text on the month cells instead ❖ Icons for Events and Tasks ❖ Event Location Mapping ❖ Calendar Filtering: Filter tasks and events by one or more calendars ❖ Templates for Events and Tasks ❖ Support for sub-tasks ❖ Tags and Tag Filtering ❖ TextExpander support in most text fields ❖ Expanded detail view to see events and tasks on any day ❖ Tasks integrated with the Calendar Views ❖ Task Grouping and QuickSearch/Insert ❖ Full Search of Contacts, Tasks, and Calendar items ❖ Send Appointment Meeting Requests ❖ Getting-Things-Done® (GTD®) management or Franklin Covey ABC/1-99 Prioritization of tasks ❖ Pre-made filters to quickly find active, due, undated, overdue, and completed tasks ❖ Today View to show your current appointments, tasks, meeting attendees and alatms ❖ Starring (flagging) tasks ❖ Highly customizable views Syncing: ❖ Auto-sync will sync changes immediately up to the server and new items from the server sync down every 45 minutes (while PI is running or next time it runs) ❖ Syncs with Google Calendar and Toodledo. ❖ Direct to Outlook Sync. Requires separate $5 WebIS Desktop Sync software. Visit our http://tinyurl.com/yggbk2a for more details. ❖ Calendar Data is separate from the built-in Calendar (for now)
Talk about a feature-rich app! As you can see from the above list, Pocket Informant HD syncs up with your Google Calendar account, meaning you can stay "in-sync" whether you're on your iPad or computer. And, with the
Pocket Informant for iPhone
app, users can sync their calendar information across many platforms - which is extremely helpful. The application is also available for Android, Blackberry, and Windows Phone. Obviously the developer is very serious about its apps, meaning users can expect regular updates which (at the very least) will ensure that stability is maintained. Right now, the app is available in the App Store at the "special introductory price" of $6.99. Judging by the reviews made by users in iTunes, Pocket Informant's initial version does come complete with a couple of bugs - but these will undoubtedly be fixed by the developer in time. Potential buyers could always wait a few weeks for an update, however you would miss out on the introductory offer. So, if you feel like moving away from the iPad's Calendar app, and adopting a more complex beast to deal with your activities and appointments, then be sure to check out
Pocket Informant HD
in the App Store now! And, let us know what you think of the app in the comments box at the bottom of the article.
[Thanks to Diane from Ohio for the tip!]
Mentioned apps
$9.99
Pocket Informant HD (Calendar, Tasks, Notes, Contacts)
Web Information Solutions, Inc.
$9.99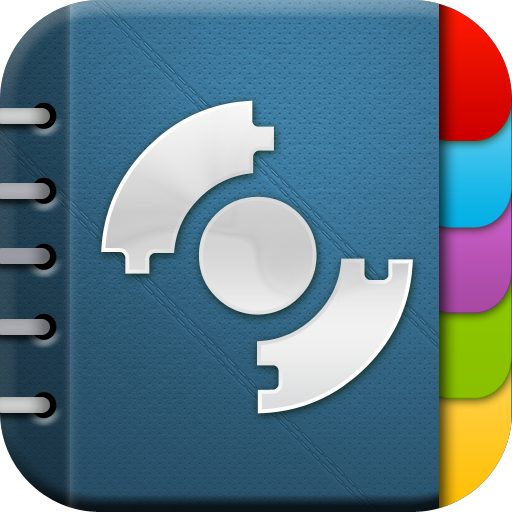 Pocket Informant (Calendar, Tasks, Notes, Contacts)
Web Information Solutions, Inc.
Related articles