Review: Robot Unicorn Attack - Isn't the Title Enough?
July 5, 2010

The Overview
You've seen it advertised on Adult Swim (unless you're under 17 'cause that is "TV MA land" and - shame on you and your parents you shouldn't be watching that!) and perhaps you've been afraid to try it because, as The Escapist says, "It's pretty much the gayest thing ever."
Butterfly fairies, leaping dolphins, crystal stars, rainbows... and the eponymous Robot Unicorn. If there were a kitten hanging from a branch, this game would be an almost perfect replica of my little sister's bedroom walls when she was 11. Robot Unicorn Attack (RUA) falls under what we here at AppAdvice call a 'Casual Endless' game and its closest counterpart would be
Canabalt
.
RUA is a side scroller, just like Canabalt, where you leap from platform to platform collecting butterfly fairies for points ( you can also double jump). Crystal stars can block your path and kill you but can be destroyed with your 'dash attack' (with its pretty rainbow acceleration effect). Smash into the bottom of a platform or fall off the edge of the world and you lose one of your 'wishes' (lives).
This continues ad infinitum (with all the candy coated goodness - I am tempted to say "ad nauseam") until you use up your three wishes. Your total score for each wish - distance ran + fairies collected + stars destroyed - is added together for your total score which can then be posted to Facebook. All the while you get to listen to Erasure's (yeah...I had to look it up...who the hell remembers THEM) "Always" on infinite loop - a synthpop hit from 1994. Seriously, who made that decision?
The Features
You can turn the sound effects and the music on and off. Why you would ever want to turn the music off is WAY beyond me. Erasure's "Always" has... well... always been one of the selling points of the game. Since the commercials for the original Flash version to the current commercials for the iPhone version, that song... will... not... get... out... of... my... BRAIN!
RUA let's you choose between two control schemes: two onscreen buttons - one for jumping, one for dashing; or gestures - tap to jump, swipe to dash. Personally, I prefer the gestures. It is easier to eat chili and play the game at the same time that way. You can opt to turn on iPhone vibration for every explosion in the game - crystal stars getting dashed or you being blown up. Hopefully more of the former or you suck more at this game than even I do. And then there is the necessary scoreboard which tracks your top 5 high scores to date and allows you to post your current game's score to Facebook.
The Breakdown
The Good
Crystal Stars! Silver Unicorns! Glass Dolphins! Pretty Rainbows! Wait...is that RUA or my breakfast cereal? Robot Unicorn Attack is sickeningly cute...though the graphics don't seem quite as crisp and smooth as the Flash version.
The Bad
Posting to Facebook - that's all well and good. But why can't I post my high scores to the Adult Swim web site score board? I've gotten some decent scores that COULD have gotten on the first page of the Today's Scores but nope, not allowed.
The Verdict
On Adult Swim's free online game web site, Robot Unicorn Attack is their second highest ranked game (behind HRmageddon which is Flash only) and the second most frequently played (behind Amateur Surgeon which has iPhone and iPad versions). The reason? Solid, addictive gameplay. There is nothing in RUA that make it a particularly GREAT game...it's just fun. Plus the atmosphere just rocks! Well...DID rock when my sister was 11 and people actually listened to Erasure. Just like any other Casual Endless game, you play it to challenge your own score or you are simply play it to pass some time. Either way, Robot Unicorn Attack is a great game to accomplish those goals.
Mentioned apps
$2.99
Canabalt
Semi Secret Software, LLC
$2.99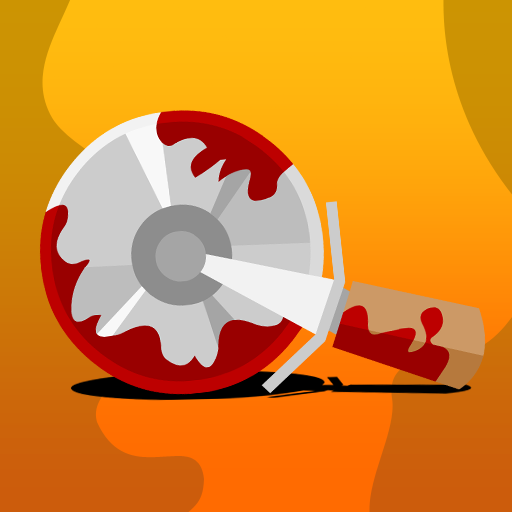 Amateur Surgeon
[adult swim]
$0.99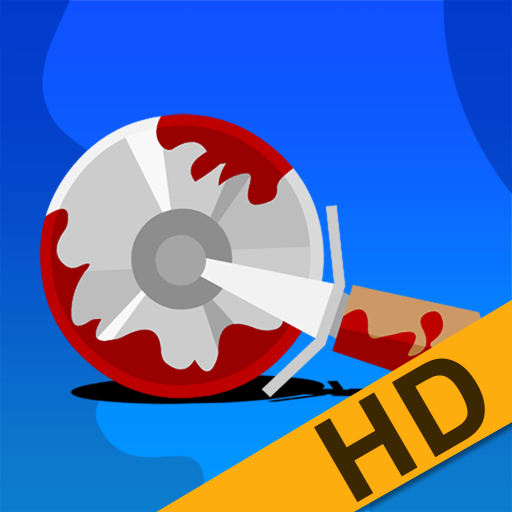 Amateur Surgeon iPad Edition
[adult swim]
Related articles