Kevin
Rose:
iTV
Will
Launch
In
September,
And
It
Will
Be
Awesome
August 22, 2010
Digg founder, Kevin Rose, has recently stated that
iTV
(the soon to be released upgrade to Apple TV) "will change everything", and that we should expect the device's release in
September
. Speaking from
his blog
, Rose stated:
The rumor: Apple will be releasing a revamped/renamed version of their 'Apple TV' set-top box, called 'iTV'. The box will run the Apple iOS (same as the iPhone/iPad), and be priced around $99.
Rose highlights the huge potential of iTV in his post as consisting of a variety of aspects. Namely, iOS-based TV applications are a big one. Just imagine being able to play one of your favorite iOS games on the big screen? I mean, if you thought the iPad's 9.7 inches were glorious, how does 42" sound? I mean, even if we're looking at something simple-but-great, like
Doodle Jump
or
Canabalt
- don't you think they'd look sweet on a big screen TV? Even better, multiplayer games like
Monopoly
would work perfectly on iTV. Where else (aside from the dinner table) does the family gather religiously, on a day to day basis? Throw in a couple of digital board games and you've got yourself a night of family fun - all for the one-off price of the application. And, developers can't deny that this is a great move for them, too. Developing for consoles such as the XBOX or PS3 involves a huge list of criteria (licences, special burners etc.). However, developing for iTV would cost a mere $99 -
and that would be it
. With iTV, your TV set instantly becomes a games console - and one that can be utilized with any well-made application. Rose mentions network apps overtaking cable. If Apple can get the networks on board, this is a brilliant prospect. With many networks having already taken up a space in the App Store, it's not farfetched to assume that their compatibility could stretch to iTV, too. As Rose states, "say goodbye to your monthly cable bill." One other aspect he also mentions, is .me gallery photo and video sharing. If you own an iPad, the chances are you've got a couple of albums on, synced through iTunes with iPhoto. And, every so often, you might have flicked through your holiday pics in the presence of your grandparents or friends, using the iDevice as a digital photo frame. With iTV, there's no reason your TV set can't become a super-huge digital photo frame, playing through sideshow after sideshow while the set is not in use. Additionally, playing home videos would be so much easier too. Simply switch on iTV and head over to your .me gallery. Done. Last but not least, there's a mention of the iPad in Rose's blog - a device he labels as "one big badass remote control". And, he has a point. With apps like
Remote
floating around the App Store, it's not impossible to imagine the iPad being used as an iTV remote - one that can display images and video, as well as simply controlling the TV. Hypothetically, everything would be connected to the same Wi-Fi network, making communication as easy as one, two, three. This idea excites me the most (possibly). Rose mentions using the iPad to view alternate angles - an exciting prospect. At the very least, the touchscreen device as an interactive remote control would satisfy the appetite of many a fanboy. We're expecting Apple to announce iTV (
if that's what the new device is to be called
) at its annual music and media event. This normally takes place around mid-September, so we haven't got long to wait. So, what do you think about Rose's comments? Which aspect to iTV are you looking forward to the most? As always, let us know in the comments box below! And thanks to
9to5Mac
for spotting this one.
Mentioned apps
Free
Remote
Apple
$0.99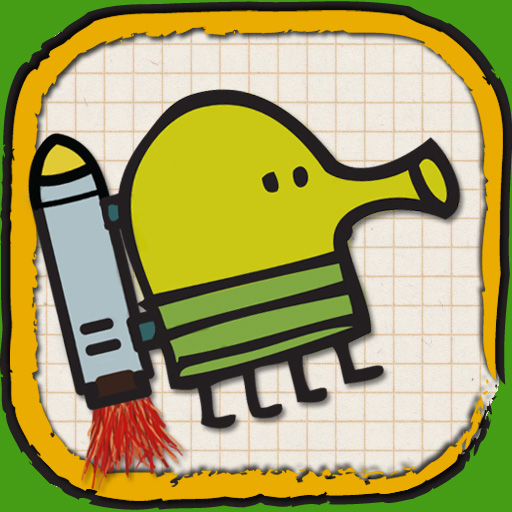 Doodle Jump
Lima Sky
$2.99
Canabalt
Semi Secret Software, LLC
$0.99
MONOPOLY
Electronic Arts
Related articles