Review:
River
of
News
-
Dive
Right
In
September 10, 2010
Overview:
The iPad is no stranger to RSS Readers. After all, It is a media consumption device, so news is probably a big reason you made the purchase. While many of the AppStore offerings present a "good enough" way to consume RSS feeds, River of News by idyllic Code takes a crack at something new.
River of News allows you to browse your articles in a more natural manner. Simply glide your finger to scroll through your stream of news (hence River). With infinite scrolling, you'll always get a new article with each swipe of a finger. Swiping vertically allows you to scroll through the posts on a particualr site. To browse the next site in your list of feeds, simply swipe horizontally. It's such an easy concept that it makes you wonder why it wasn't thought of sooner.
Features:
Similar to most RSS Readers on the market, River of News utilizes Google Reader synchronization. This makes setup painless, as all you need to do is enter your Reader credentials and you're good to go.
It gives you a choice of 2 fonts. The size of the text can be set to Small, Medium, or Large. It includes social media integration which allows you to easily share posts on Facebook, Twitter, Instapaper, Read it Later, Delicious, and Tumbler. It's constantly in sync with Google Reader with its use of the "Mark items as read while scrolling" option. Each window gives you a full web version of the post. The windows are fully browsable, so in essence, you are browsing tons of web sites from one app.
Breakdown:
The Good:
One of the first things I noticed about River of News was its crisp, clean, and out-of-your-way design. It has a very subtle color palette consisting of gray and white, which greatly resembled an OS X app. The choice of colors was a pleasure when reading news, since it didn't get in the way. I no longer have to click on headers to be taken to the full article. I get the full web feel at first glance, and if I choose to skip the post, just swipe to the next one. It's works so fluid and makes my life so much easier. If I want to come back to a post, I can simply Star it by tapping on the star at the top-right corner. I can also send it to Read it Later by tapping the menu box at the lower-right, which also gives me the option to tweet the post, share it on Facebook and more. No fluff, just bare essentials in an easy to reach manner.
The Bad:
Although I had a tough time thinking of cons with this application, I did notice somewhat of a delay in loading the next post in the stream. This may very well be an issue with the Google Reader API, so River of News may not be the culprit. Hopefully this can be fixed in the coming updates by maybe changing the method in which the feed re-syncs with Google.
Verdict:
RSS junkies rejoice, the killer app for news consumption may have finally hit the iPad. This app focuses less on fluff, and more on efficiency. After all, catching up on news shouldn't be burdened with settings and options, and River of News gets that. With an elegant design, seamless functionality, and a modest price tag, River of News is second to none. It has definitely earned its spot as one of the chosen 6 apps in my iPad dock. River of News is a must buy!
Mentioned apps
Free
Pulse News for iPad
Alphonso Labs Inc
$4.99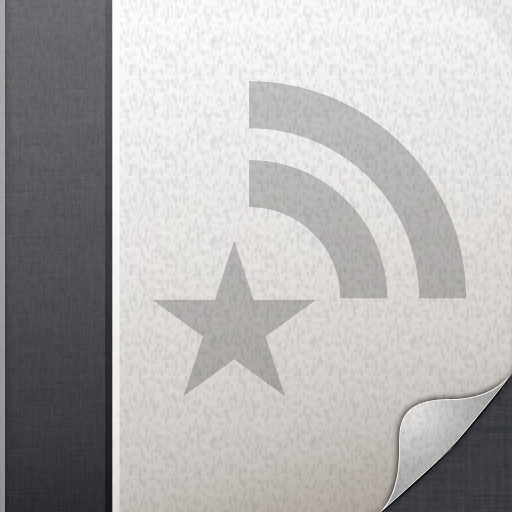 Reeder for iPad
Silvio Rizzi
$4.99
The Early Edition
Glasshouse Apps
Related articles