All-In-1
ZombieBox
Provides
Guts,
Gore,
Brains,
And
More
With
10
Zombie
Apps
For
Only
$.99
October 5, 2010
Appy Entertainment
feels that any time in October is plenty fine to enjoy gobs of gore, guts, blood, guns, and everything the haunting holiday of Halloween has to offer. In celebration of the upcoming holiday,
they've teamed up
with nine other developers to bring you 10 zombie related iOS apps for the price of a single title with
All-In-1 ZombieBox
.
"October is Halloween month, and zombies are hotter than ever," said Appy Brand Director Paul O'Connor. "Our All-In-1 ZombieBox offers outstanding value to zombie fans everywhere, unleashing ten unique zombie apps for less than ten cents a piece!" "iPhone gamers want value," said Appy CEO Chris Ulm. "The All-In-1 ZombieBox advances the state-of-the-art for bundled applications by offering a stylish, fun, and unified theme that's perfect for Halloween and beyond. These are the same, full-featured apps available for separate sale on the App Store -- this really is an unbeatable deal for gamers." "The All-In-1 ZombieBox truly has something fun for everyone," said Appy Executive Producer Steven Sargent. "It's got blood and guts, of course, and brains! And guns, plenty of guns, plus tips for surviving a real zombie apocalypse. But it also has fish, and saws, and pizza, and go karts, and even a whale," Sarge added, laughing. "You'll have to check out the app to understand that last bit!"
All-In-1 ZombieBox
includes: •
Zombie Pizza
by Appy Entertainment - Serve up gruesome pizzas topped with eyeballs and brains while ravenous zombies crash through your kitchen door! •
Zombie Invasion
by Conniption Entertainment - Defend your town from the undead plague with guns, guns, and more guns! How long can you stem the relentless horde? •
Zombie Saw
by L*U*K*E - Carve up attacking zombies -- or remove your own infected limbs -- with this handy pocket saw. •
Zombie Nombie
by Smudgy Games - Torment a pocket-sized animated zombie head! •
Zombie Karts
by Cascadia Games - Put the pedal to the metal for wacky throwback zombie kart racing thrills! •
Zombie Apocalypse Manual
by PALIANTech - Hundreds of survival tips for surviving the inevitable zombie outbreak! •
Zombie Whale Hole
by Cervo e.U. - The most epic, cute, mean, and downright bizarre app in the All-In-1 ZombieBox ... it's like a moron test for zombies! •
Apocalypse Zombie Fish
by The Binary Mill - Destroy mindless hordes of Zombie fish with a fist-full of pipe bombs! •
Defcon Z
by Monkey Armada - Blast through blood-soaked streets in this retro zombie arcade game! •
Draw Slasher: Dark Ninja vs. Pirate Monkey Zombies
by Mass Creation - Hack off the heads, hands and legs of Pirate Monkey Zombies invading your peaceful island! Plus ... you're a NINJA!
All-In-1 ZombieBox
is compatible with iPhone and iPod touch running iOS 4.0 or later. Satisfy your craving for brains, defending off the dead, and all else disgusting with your own copy of
All-In-1 ZombieBox
in the App Store for just $.99.
Mentioned apps
$0.99
Zombie Invasion
Conniption Entertainment
$0.99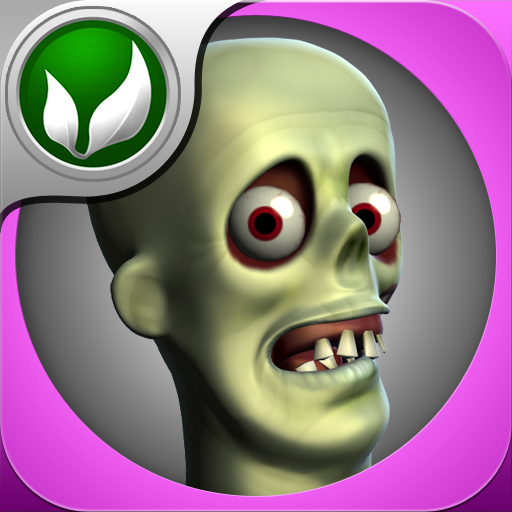 Zombie Nombie
Smudgy Games
$0.99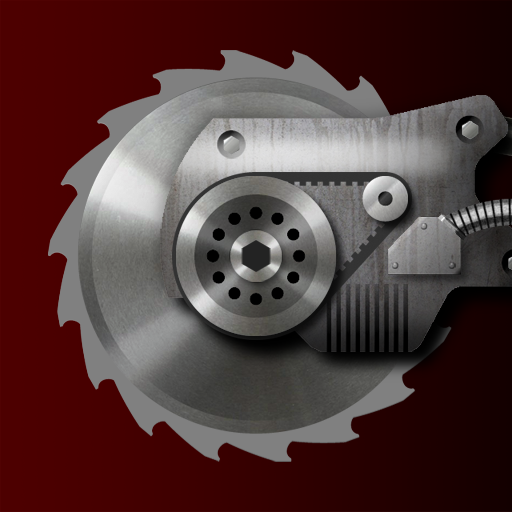 Zombie Saw
L*U*K*E
$0.99
Zombie Apocalypse Manual
PALIANTech
$0.99
Apocalypse Zombie Fish
The Binary Mill
Free
Zombie Pizza
Appy Entertainment, Inc.
$1.99
Zombie Karts
Cascadia Games LLC
$0.99
The Zombie Whale Hole
Cervo e.U.
Related articles