Japanese-Based
DeNA
Scoops
Up
Ngmoco
In
An
Up
To
$400
Million
Acquisition
Deal
October 12, 2010
The Tokyo, Japan-based DeNA Company is looking to further expand its e-commerce and mobile business services with their recent acquisition of San Francisco, California centered ngmoco. DeNA is planning to make ngmoco the Western world sector of what will be both companies combined efforts. This will include a new version of the Mobage social-gaming service for those of us in the Western portions of the globe. Mobage has been a huge success in Japan, therefore, this plan seems to be a good route to expand the market. As noted on a recent entry to
ngmoco's blog
:
We're also branching out beyond just iOS devices, introducing existing and new products to Android devices. We love iOS and our commitment there hasn't diminished, we're simply adding Android into the mix, bringing the very best titles from ngmoco, Freeverse, Miraphonic, Stump Town & our plus+ partners to these amazing devices.
With the merger, ngmoco is rolling out a
new SDK (beta)
to allow future and currently enrolled developers using Plus+ to also take advantage of the large community of Mobage users. The deal is said to be distributing $300 million in U.S. cash and securities to ngmoco's shareholders and employees. DeNA will provide up to $100 million U.S. in additional compensation if specific sales and other expectations are reached before Dec. 31, 2011. Ngmoco, Inc. was founded by former Electronic Arts executive Neil Young back in July 2008. The company has been focused on making anything from free "lite" to premium games only available on Apple's iOS platform. As of now, ngmoco has 44 of their own apps available in the App Store. Some of the most popular titles include
Star Defense
,
Eliminate Pro
,
GodFinger
, and
We Rule
. In June 2009, a social gaming platform dubbed the Plus+ Network was unveiled. Plus+ allows gamers to find other users to join multiplayer matches, earn awards, and post their scores to compete in global leaderboards. There are dozens of iOS developers that have integrated the Plus+ framework and features into their games. DeNA Co., Ltd began in November 1999 as an Internet auction site. From there on, they began to proceed into the online shopping and mobile phone software markets. Mobaoku, an auction site only available to mobile phone users, rolled-out in March of 2004. Nearly two years later, the company launched
Mobage-town
(pronounced "Mo-ba-gae"), an online gaming network privileged to the smartphone community. That move is the one that has spiked their success, and what's planned to be the largest component of DeNA's future business focus. [via
Business Wire
]
Mentioned apps
$0.99
Star Defense
ngmoco, Inc.
Free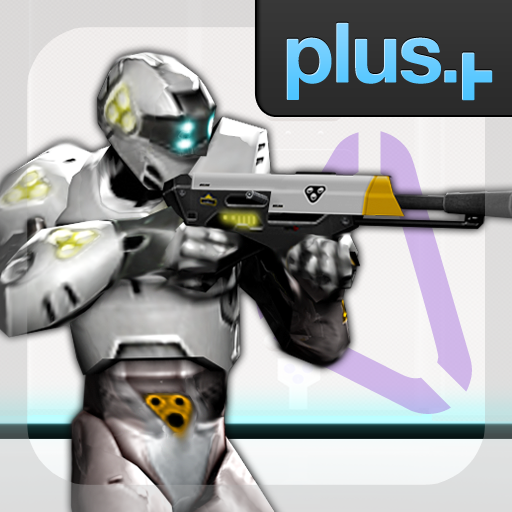 Eliminate Pro
ngmoco, Inc.
Related articles