AR.Pursuit:
The
First
Multiplayer
Game
For
The
AR.Drone
Is
Now
Available
In
The
App
Store
November 30, 2010
Introduced
less than two weeks ago with only a few details and a dramatic demonstration video shot in the Air and Space Museum in Paris,
AR.Pursuit
is the first multiplayer augmented reality game designed exclusively for the AR.Drone. Scheduled to be released last Friday, however, the game only saw a brief light of day in the New Zealand App Store. The cause of the delay is unknown, but we did get some additional clarification on features.
AR.Pursuit
requires two users with an AR.Drone and iDevice each. The object of the game is to earn the most points before time runs out. Each player takes turns attacking and fleeing. Only the pilot fleeing earns points, 1 point for each second passed. The host player is allowed to choose the total gameplay time, up to 10 minutes, while both are required to input their enemy's hull type and sticker's central color. As one player begins the pursuit, the other must avoid attack using any and all maneuvers possible. If the enemy locks-on to a Drone, his aircraft will begin to automatically fire bullets. The bullets don't result in points, they simply slow the prey's aircraft down. The hunter has a chance to fire two missiles, by shaking their iDevice, when the target lock is engaged. The trick, the target lock must remain active for either missile to properly track. Once destroyed by a missile, the players will switch objectives. Gameplay continues until someone finally achieves the total point value or the game clock expires.
Seeing as the basic control app,
Free Flight
, was recently
updated with native iPad support
, one would have guessed this one would also be a universal app. Unfortunately, it is not. Therefore, while you can play it on an iPad using the 2x feature in iPad Compatibility Mode, it isn't preferred.
AR.Pursuit
is compatible with iPhone and iPod touch running iOS 3.0 or later. Parrot recommends iOS 4.0 or better on an iPhone 3GS, iPhone 4, third generation iPod touch or newer for best gameplay. Get your copy of
AR.Pursuit
in the App Store now for $2.99 / £1.79. Purchase an AR.Drone from the
AR.Drone Store
or
select retailers
for $299 / £299, not including applicable shipping, handling, or taxes.
Mentioned apps
$2.99
AR.Pursuit
Parrot SA
Free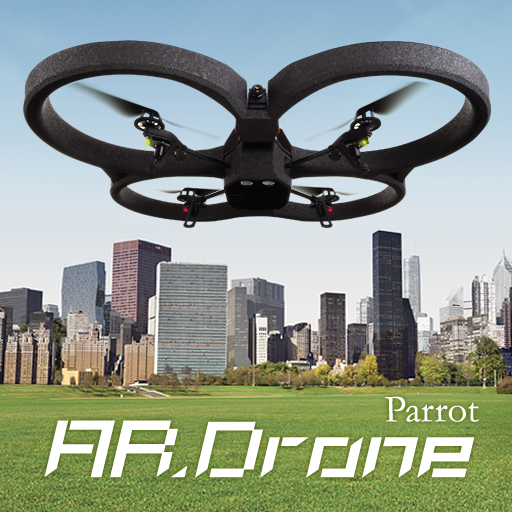 FreeFlight
Parrot SA
Related articles